Zmodo ZH-CJAED Smart WiFi Video Doorbell Review

,
Zmodo ZH-CJAED Smart WiFi Video Doorbell adds a new layer of security, giving you the power to see who is at your door with a quick glance at your smartphone, mobile device, or desktop computer.
Click Here for customer reviews…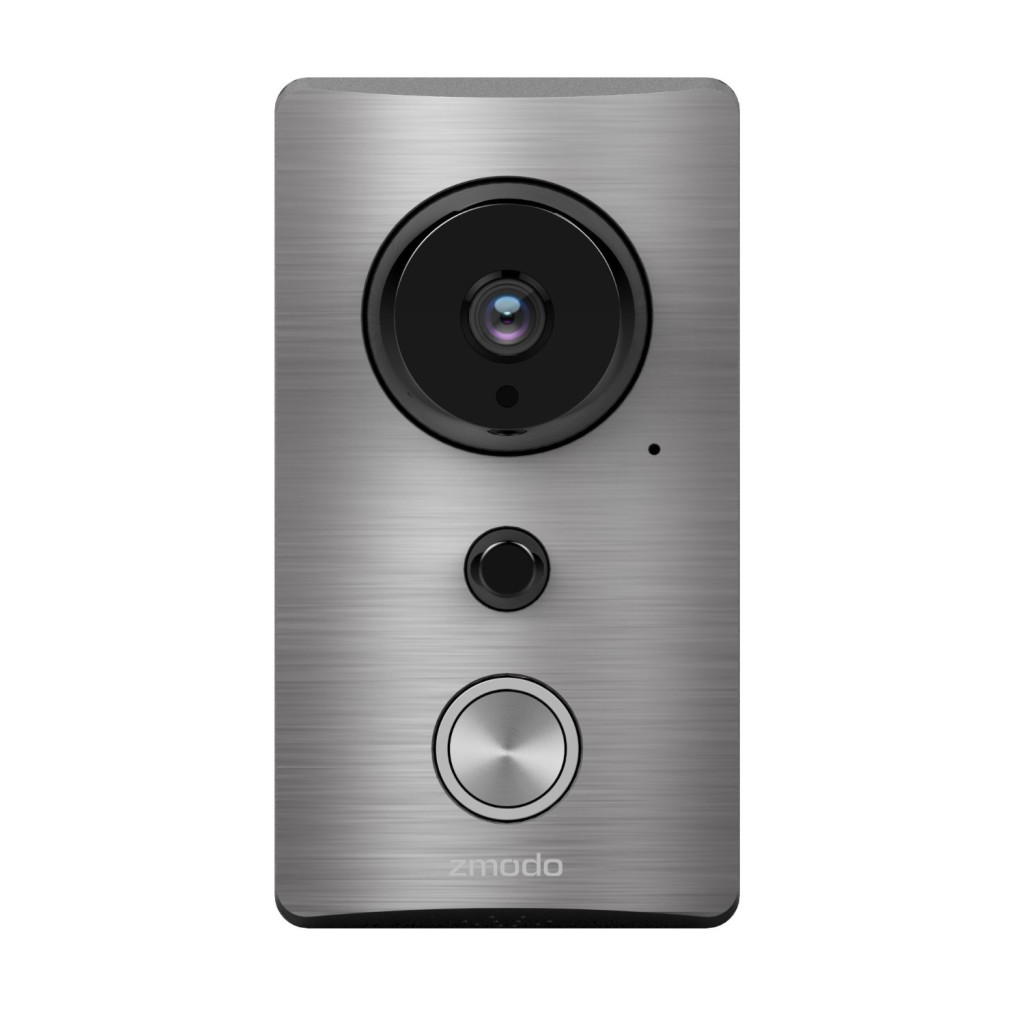 Introduction
Built by Zmodo, a leading global producer of wireless technological devices, the ZH-CJAED Video Doorbell gives anyone the ability to see who is at your front door without leaving the comfort of your chair, sofa, bed, or room.
With a built-in two-way communication device, the Zmodo ZH-CJAED Smart WiFi Video Doorbell allows you to speak to and listen to visitors. With a single push of a button, you can determine whether your caller is a welcome guest or an uninvited salesperson. By pressing a single button, you can have the Doorbell play back a pre-recorded message to inform visitors that you're currently unable to come to the door.
Because it is wired to work over the internet, you can also keep tabs on visitors even when you're not at home. If delivery personnel or others come when you're not home, it's a cinch to communicate with them and tell them where to leave your package, or inform them that you're right around the corner. A handy motion detector sensor will alert you with a sound whenever anyone approaches your door, and the software in the Zmodo will automatically record a video clip of the encounter.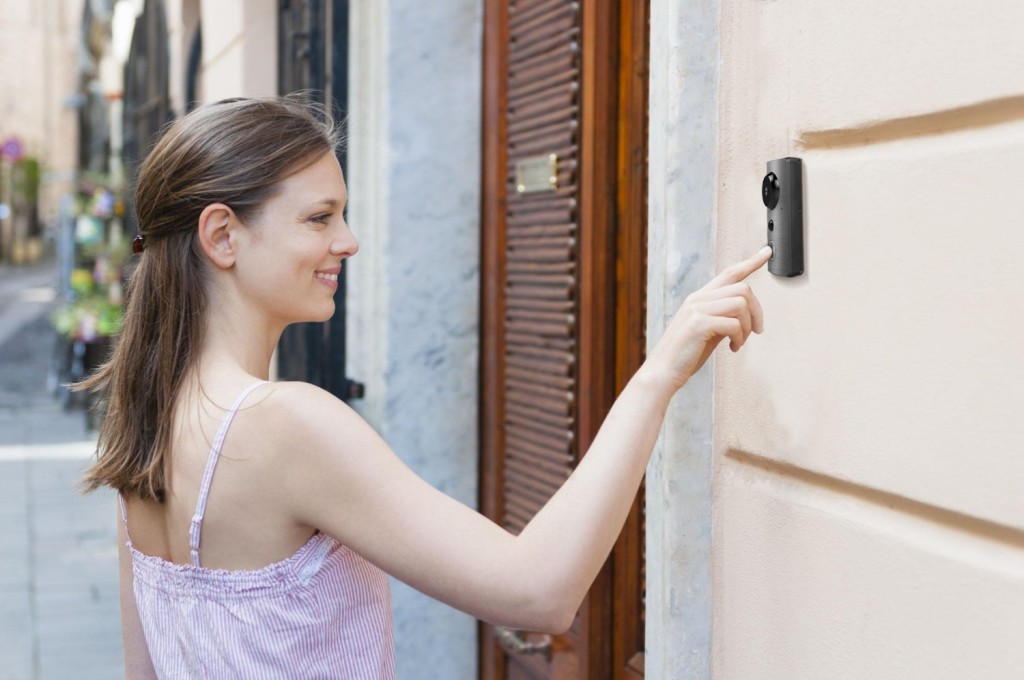 Features
Quick Installation – It can be installed at your door using existing wiring in place for door bells, and the rest is done with Wi-Fi, meaning no special cables or new wiring is necessary.
Remote Communication – By using the included smartphone app, or via the web-based software, it is easy to speak to and listen to visitors, communicating in real-time no matter where you happen to be.
Motion Detector – Even before your visitor presses the doorbell, you'll get an alert on your phone or computer, informing you that motion has been detected. The system also automatically records a video clip, extremely useful in case you were busy or an unfortunate incident occurs.
Access Anywhere – You don't have to be at home to access the Zmodo ZH-CJAED Smart WiFi Video Doorbell because the system is designed to be used with mobile devices as well as an internet-connected computer or other device. One tap and you'll get a live feed of what the Video Doorbell sees, no matter where you happen to be.
Recorded Message – Whether you're expecting a package or an invited guest, it allows you to playback a pre-recorded message when someone rings the bell, allowing you to communicate with visitors even when you're busy and can't answer the door.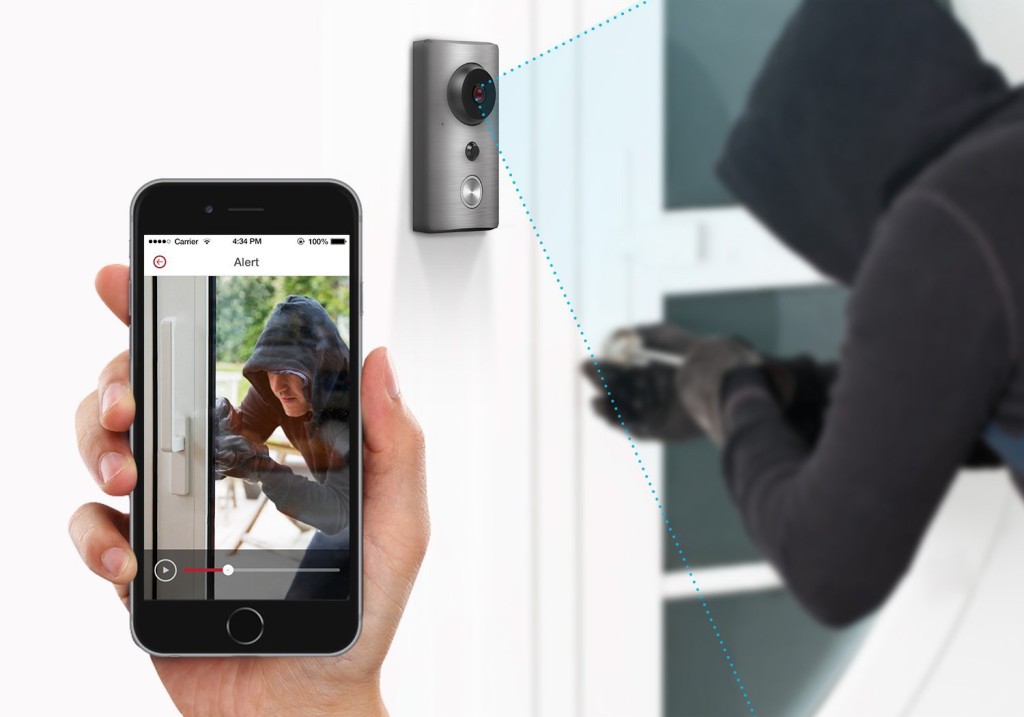 Details
The Zmodo ZH-CJAED comes in an elegant burnished gray metallic housing with black-trimmed camera and speaker grille, while the doorbell activation button is made of flawless stainless steel, adding a touch of class to the exterior of your home.
The Zmodo ZH-CJAED Smart WiFi Video Doorbell has a shipping weight of 12.8 ounces, but the total weight of the device is just five ounces. It measures in at a slim 2.8 by 1.4 by 5 inches, making it perfect for discrete installation just about anywhere.
This Smart WiFi Video Doorbell ships with a battery included.
<<<<<<<< Check out current price at amazon.com >>>>>>>>