Vivotek FD8151V Review

,
The Vivotek FD8151V Mini Vandal Proof Night Vision IP Security Camera F2 is a very useful tool for your safety and that of your home or your business. This camera has many features designed to help you set up a proper surveillance system that will keep intruders from remaining anonymous or getting away with their crime. No matter what it is that you are protecting, it is important to have a system that will back you up in any later claims. The following features are what make this camera one of the best choices in matters of surveillance systems.
Click Here to find out more…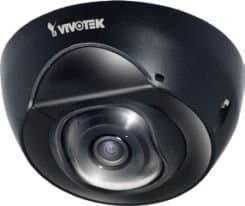 The camera has a very compact design that allows it to blend in with the background. It records at 30fps and it displays the image at the resolution of 1280×1024. As mentioned in the name, this camera has excellent night vision that allows it to record any trespassers even if the area is not illuminated during the night. However, it has built in Infra-Red Illuminators that are extremely effective for up to 5 Meters. It has a built-in microSD card slot for on-board storage.
This is effective, if you want your surveillance camera to keep a record of everything it is recording. You also have your choice of lenses and that is 2.5mm or 4mm. It has a technology added to its systems named H.264 that allows the camera to compress the images so that you will get the maximum of clarity but so that the file itself does not require too much space.
You should consider your needs. The Vivotek FD8151V Mini Vandal Proof Night Vision IP Security Camera F2 is not for outdoor use. This means you should not install this camera somewhere where nature can damage it. It is not weather control, however it is tiny and if you choose to, you can hide it quite easily. No one will know that they are being watched and recorded. This trick has been used for a very long time and it has proven to be highly successful.
This camera is in the shape of dome and it can connect to the internet. In conclusion, all of the features that you will be purchasing along with the actual camera will allow you to set up a very effective and proper surveillance system. The price of this camera is not as high as you would think considering all of the benefits that come with it.
Check out Vivotek FD8151V Mini Vandal Proof Night Vision IP Security Camera at amazon.com for price and shipping.