Vivotek FD8134V Dome Security Camera Review

,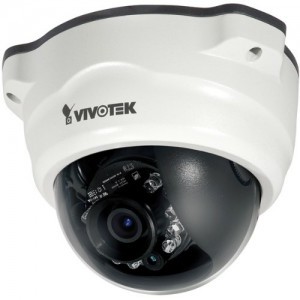 Vivotek FD813V is a dome security camera that comes with a weather-proof and vandal-proof exterior, thus making it suitable for indoor and outdoor security applications. This is a compact, efficient and easy-to-use fixed camera that comes with a generous 1MP sensor designed to ensure a high-quality recording and viewing resolution of up to 30 frames per second.
This review will point out the most important features, functions and specifications of the Vivotek FD813V dome security camera.
Click here for customer reviews…
A Closer Look At The Features And Benefits 
This small camera has a viewing resolution of 1280X800 and it can record images at a rate of 30 fps, thus being able to capture high-quality and high-resolution images on camera. At the same time, the camera is designed to record the images in such a way that it will reduce the overall size of the file thanks to its compression technology.
FD813V security camera is also fully compatible with the MJPEG and MPEG-4 modes, allowing the user to broadcast live images in either of these two formats. 
The durable and metal vandal-proof housing makes the Vivotek FD813V a very versatile and durable camera as well, given the fact that it protects it against both dust and rain and it allows it to work even under severe weather conditions.
It also comes with a MicroSD card slot that aims to expand the memory of the camera, so that you can record even more high-quality footage without worrying about the lack of storage space. 
Other notable features that make this Vivotek security camera an outstanding investment for every homeowner who is interested in IP surveillance applications include the embedded Infrared illuminators, the removable IR-cut filter or the advanced 32-channel recording software.
Taking the IR-cut filter as an example, this can be used for storing videos during both day and night – besides this, the camera is designed to be fully PoE compliant and it comes with a three axis mechanical design that allows you to install it either on the wall or on the ceiling, without too much effort. 
The triple window video motion detection, the tamper detection and the event notification will make sure that you, the homeowner, will always be informed even about the slightest movement or event that takes place around the perimeter that you are trying to monitor. 
The Bottom Line 
The bottom line is that the Vivotek FD813V is not only very feature-rich, but it is also very versatile, compact and elegant in terms of design and appearance, and it can be used for a wide array of residential applications.
Check current price here!

Great Dome Camera From Vivotek