Uniden UDS655 Review

,
Most of the video surveillance systems come with DVR units and ones that are supposed to be fixed in one place such as mounted to wall or a celling. However Uniden's UDS655 is a great innovative surveillance system that is portable which means you can easily move it from one place to another without any hassle.
You get a 4 GB micro SD card for storage which can save up to 40 hours of high quality videos but you can also expand the memory which is great!
Click Here to see what others are saying…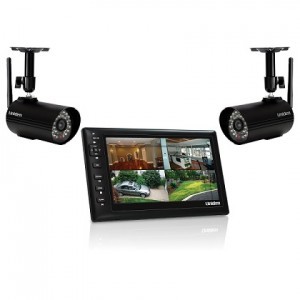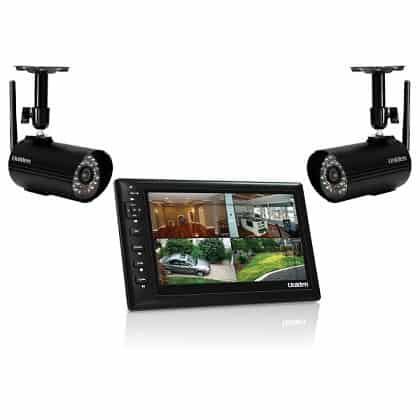 The surveillance and on the go features are also great even though it is not a professional level or high surveillance system, however the features are equivalent to many great products in the market. You can watch the videos live from anywhere and all you need is access to internet.
Watching videos on iPhone or Android phones through different apps is not a problem either and with its USB connectivity you can also connect it to your PC and watch the videos.
It comes with 2 bullet cameras with 40' range even in night or darkness and can transmit up to 500' helps you to keep the property completely secure. Moreover the IR Cut Filter Switch helps to clear the any unwanted colors and present a great picture quality. The clear crisp videos' clarity improves with the supplied 7 Inch high resolution monitor. The monitor however operates on aLithium Polymer battery that lasts for around 3.5 hours and the user interface is a treat for eyes and user friendly.

Another great part is that you can record the videos the way you want by scheduling them for a specific time period, manually or all the time. Since the unit records the videos from all the cameras at same time, you don't have to worry about connecting only one or two at a time. Loaded with A/V and USB cables, 7 Inch Monitor, 3 AC Adapters, 2 Camera Antennas, 2 Stands for Cameras and 2 Weather resistant bullet cameras expandable up to 4 makes it a great bargain with great features!
Check out Uniden UDS655 at amazon.com for latest price and shipping.