TriVision NC-240WF IP Security Camera Review

,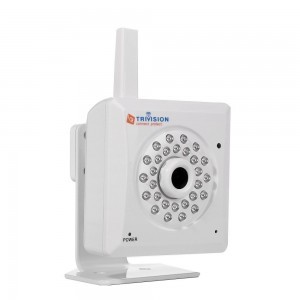 TriVision NC-240WF HD 1080P IP Security Camera has been getting rave review online, but just like any other gadget out in the market, it would be best to know both the pros and the cons in order to find out if this security camera is the best choice for you.
Click Here for customer reviews…
The TriVision NC-240WF HD 1080P IP Security Camera is designed for quality and convenience.
All you have to do is download an application called Anyscene. As soon as you see that your status is finally online, then you could start remotely viewing the video feed live. This Plug & View capability eliminates the need for lengthy and complicated software setup.
Set at 1920 x 1080 by default and with 15 fps H.264 compression video performance, the high resolution capabilities of the trivision assures good video quality which is deemed to be an important feature in surveillance and monitoring operations.
The form of the camera contributes to its enhanced functions, making it as portable as it could ever be. You could use it as a surveillance camera at home, or even install it in your car. Depending on the need, the TriVision NC-240WF HD 1080P could readily adapt to serve its purpose.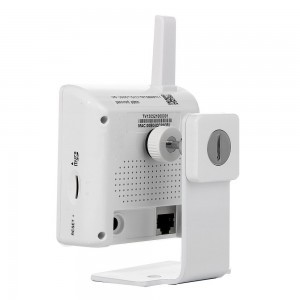 TriVision NC-240WF Security Camera is packed with useful features.
This security camera comes with a lot of features, but what proves to be the most appealing to consumers is its compatibility with many smartphone platforms available today. The video output of the TriVision NC-240WF can be viewed on most iPhone and Android platforms, as well as on your desktop, may it be PC or Mac.
Aside from this, the camera also counts on special features such as long range wireless N, infrared night vision, automatic motion sensor, as well as a face and car license plate recognition for a more enhanced monitoring experience.
You could also configure the unit to automatically send email alerts every time motion is detected. The built-in Micro SDHC card is responsible for the storage of footage and records. You are going to have the buy the memory card separately, though, but it would definitely be not as costly as buying a separate DVR for the purpose of memory storage.
Summary: Should you buy the TriVision NC-240WF Security Camera?
There have been many surveillance cameras out in the market nowadays but they are most likely to be either costly or lacking in innovative features which could keep up with the demands of the users.
TriVision NC-240WF stands out from the rest by integrating features that you would definitely be using while keeping the price tag ideally low and affordable for most individuals. Given how the target market is usually focused on big companies willing to spend on security, this unit proves to be a great alternative for the mere mortal who's worried about security.
Click Here for latest price and shipping details!
Great Camera For The Price