TriVision NC-239WF Security Camera Review

,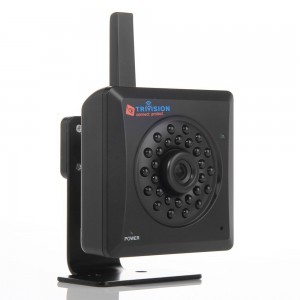 The TriVision NC-239WF is a high definition, state of the art home IP security camera that comes with a variety of useful features and functions. What makes this 1080p camera stand out from the rest is the fact that it can be installed within seconds, as the installation process is very simple and straightforward – besides this, you can use the free applications provided by the manufacturer, applications that work on Apple products as well as on Android smartphones.
Click here for customer reviews….
What Are The Features And Functions Of The TriVision NC-239WF?
One of the most important features of this home IP security camera is that it can inform you via e-mail whenever it detects motion. In other words, if you set the camera to monitor your home and it suddenly detects motion within the given perimeter, it will inform you instantly, even if the motion takes place during the night (the camera comes with an innovative IR night vision, which is available to adistance of up to 45 feet).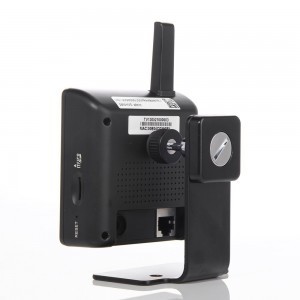 This is a modern and wireless camera that is very easy to use, and you can now keep an eye on your home and on the surroundings without any hassles and without worrying about cables. The camera has no less than 28 infrared LEDs that automatically turn on in dim light. With a performance of 15 frames per second, the TriVision NC-239WF has two recognition features: one for the face and one for the car license, both of which work to a distance of up to 30 feet.
This security cam can not only be used with different devices and smartphones, but with different browsers as well, from Internet Explorer and Chrome to Safari and Firefox. Moreover, the embedded video recorder allows you to automatically record videos whenever the camera detects movement or whenever you set it to start recording. This is certainly a complete and efficient home monitoring system that has a very straightforward installation process and requires no computer or technical skills whatsoever.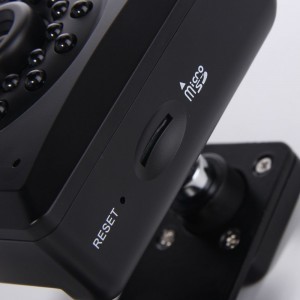 On the other hand, the camera comes with an embedded Micro SD high definition card that can be easily expanded to 128 GB, thus allowing the camera to record for days in a row without any interruptions. There is also a very smart feature that allows you to quickly and automatically back up all the videos you have recorded to your FTP or to your personal computer whenever you connect the camera to the network.
Click Here for latest price of Trivision NC-239WF!