Top 5 Best Baby Monitors 2015

,
Baby monitors, also known as baby cams or alarms, are advanced radio systems that are used by parents or babysitters to listen to the sounds made by the baby. The system typically consists of a transmitter unit that has a microphone embedded in it, and that sends radio waves to the receiving unit (also known as the "parent unit"), which has a speaker in it.
The most advanced baby monitoring systems also have video cameras, along with an advanced two-way communication that allows the parent to talk to the child. Some of them also come with a collection of several soothing lullabies. Baby monitors have a series of benefits: not only do they reduce the risk for SIDS (Sudden Infant Death Syndrome), but they also help babies practice their language skills. That being said, here you will find the top 5 best baby monitors 2015:
Also check out our top 5 best baby monitors from 2014!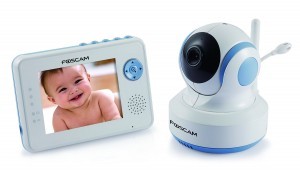 1. Foscam FBM3502 Digital Video Baby Monitor
The Foscam FBM3502 is one of the most popular baby monitors of 2015, and for a good reason given that it is both feature-rich and cost-effective. The camera comes with an auto-tracking pan and tilt feature that allows the camera to move in real-time as the baby moves around, thus allowing you to keep an eye on the infant at all times. The camera also comes with a night vision embedded in it, along with an automatic battery saving feature that shuts off the screen and prevents the battery from draining due to false alarms.
The system comes with a lullaby feature that helps the baby sleep, it has a two-way communication system, it has a feeder timer as well as a room temperature monitor. The Foscam FBM3502 video baby monitor also comes with a 3.5-inch high-quality color LCD monitor, and a rechargeable battery that can power up the system for up to four continuous hours before you have to recharge it. The monitor is also fully covered by the Foscam Guarantee for a 12-month period.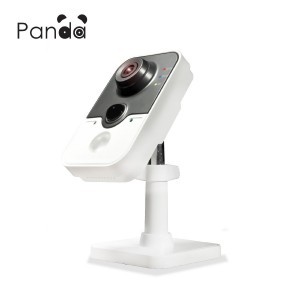 2. LaView Panda LV-PC903F4 3 MP Baby Monitor
This is one of the most advanced baby monitors of its kind available on the market, as it can also serve as a wireless network security camera. The system features a 3MP camera able to deliver crystal clear, real-time images, and it is also wireless and IP-based. In other words, its Wi-Fi capability allows you to always monitor your baby's activity regardless of your location, as long as you have a tablet, smartphone or laptop and a steady Internet connection.
The camera also has an infrared LED system embedded in it, and it is able to shoot videos at an astonishing 1080p high definition rate. The system also comes with a two-way communication system, and if you want to take its functionality a mile further then you can also opt for free mobile applications and alerts that you can easily download and install.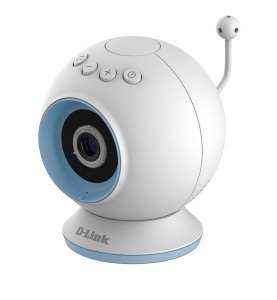 3. D-Link DCS-825L Wi-FI HD Baby Camera
This is yet another wireless high definition baby camera that is able to record videos at an impressive HD quality of 720p, thus being able to deliver one of the best baby monitoring experience on the market. The camera comes with both day and night features, and the integrated megapixel camera sensor automatically switches from day vision to night vision when it gets dark outside – the night vision works on a distance of up to 16 feet.
This baby monitor is great for local, wireless monitoring with the help of the free mobile app, while the two-way audio system allows you to both listen to the infant and to talk or sing to him. Moreover, the system also features five soothing lullabies that can bring comfort to the baby, it has advanced sound and motion detection sensors along with temperature alerts and instant push alerts.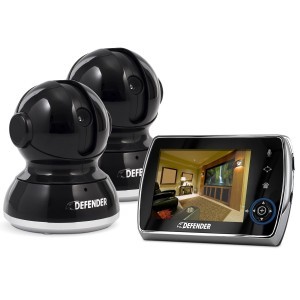 4. Defender Phoenix 3.5″ Digital Wireless Video Monitor System
This is an advanced wireless video monitoring system that comes with a 3.5-inch screen, an SD card that automatically records and stores every single movement and built-in recording grants that allow you to capture everything thanks to the built-in motion sensor. This digital wireless video monitoring system also comes with eight invisible LEDs designed for night vision, and they allow you to see what is happening in your baby's room to a distance of up to 15 feet away.
The system uses rechargeable li-ion batteries that can perform up to 24 hours straight, while the ClearVu technology can provide a secure and crystal clear signal to a maximum distance of 750 feet, thus making this digital wireless monitor the perfect choice for concerned parents who live in large mansions. The system can be expanded by adding up to four cameras to it, and the smooth pan/tilt/zoom camera allows tou to adjust the camera view both horizontally and vertically.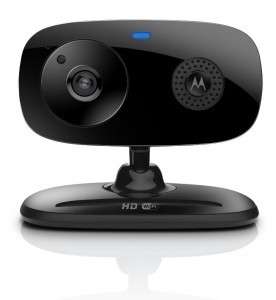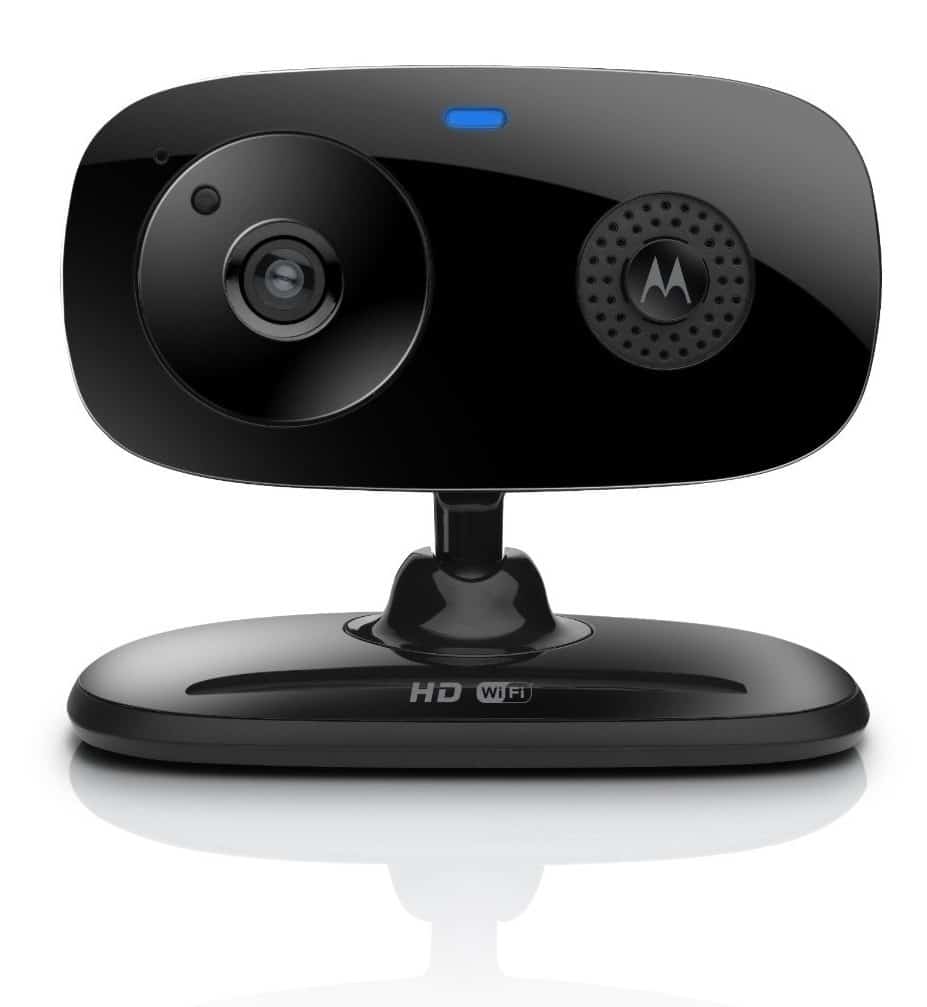 5. Motorola FOCUS66
Another very sought-after monitoring system is the Motorola FOCUS66, which allows you to stay permanently connected with your spouse, your infant or your pets regardless where you are, thanks to the crisp live video streaming. This monitoring system also features smart notifications that deliver real-time alerts, and it can stream real-time HD video with sound, on a 720p quality. In addition to this, users can easily download a free application for tablets or smart phones that allows them to record the video straight to their device, and to take image snapshots whenever they want to.
The Motorola FOCUS66 comes with yet another notable feature – the CVR service (Cloud Video Recording) which captures all the action on video, exactly as it unfolds in the baby's nursery, your living room, patio or anywhere else, depending on where you install the camera. The CVR system allows you to automatically store the video in the cloud, where you can access it at any time and from any location. Like most monitoring systems available on the market these days, this one also comes with sound, motion as well as room temperature notifications, all of which are sent by the camera directly to your device, in real time.
Lastly, the monitoring system also features an advanced and highly sensitive microphone that can pick up extremely soft sounds, along with a free sound-triggered notification application that you can use if you want to receive instant alerts.