Top 10 tips to prevent break-ins

,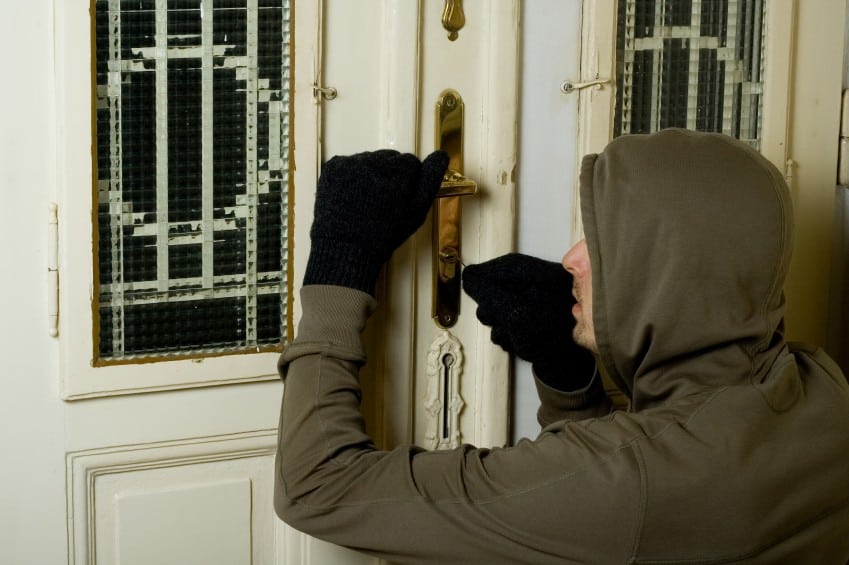 Burglary tales are common among most people. It could either be you or one of your friends and family members. Despite of the various security measures being developed to prevent break-ins, burglaries will still remain a major threat. Whenever burglaries happen, police often experience a tough time tracking down the criminals.
However, there are a few things you can put in mind in order to prevent break-ins from happening to you. Most prevention solutions require no extra money and involve more use of common sense. Below is a description of the top 10 tips to prevent break-ins.
We also asked some experts in home security if they could share their best tips on how to prevent break-ins. You find their answers at the end.

10. Do not showboat
Thieves are highly lured into a home with a huge number of things lying around the yard visible directly from the road. Items that are not directly needed for use should be rolled into the garage for safe keeping. If you have electronic devices such as a plasma screen television, you should avoid throwing their boxes out in the thrash or recycling bin.
Such boxes communicate to people what is in your house. It also provides thieves with the morale to find out other precious items present in the house. It is also best that you avoid using blinds, curtains and shades that will leave your house items visible to outsiders. Carrying out a minor redesign of the whole house will help you seal out the areas that are likely to attract burglars.
9. Trick Burglars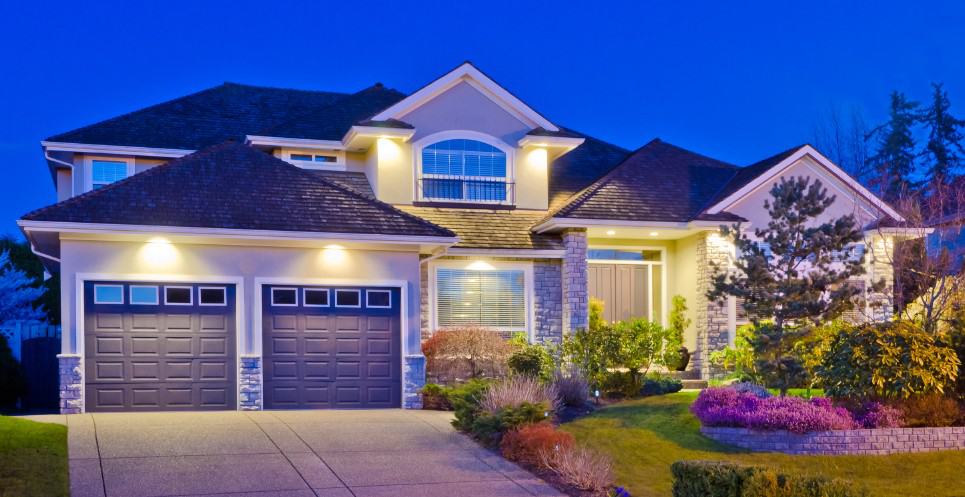 Burglars are unlikely to break into a home if they realize the regular presence of someone around. In most cases, burglars break in during the day when most people are out at work.
This is why you need to create an illusion that someone is still in the house whenever you leave for work. You create this assumption by leaving a light on along with television and music. However, this can work best if you have fluorescent bulbs that do not consume too much power.
8. Install secure sliding windows and doors
Some of the old versions of sliding doors and windows can be broken into easily even when locked by popping them off their frame. However, it is harder to do this with the newer versions. Despite their heightened level of security, you should take extra precaution in securing them since they are still inviting to burglars.
Sliding a strong dowel and steel bar into the back side of the groove will stop the door from sliding back during a burglary. You can also install a nail or pin to the frame of the window as a means of preventing it from raising a few more inches.
7. Do not leave your spare key out
Leaving out the spare key is an idea that is common among most home owners. It might appear to be a nice idea but leaving the key in the most obvious places is the easiest way to have your home broken into without interfering with the locks.
Most burglars are aware of some of the common places spare keys are likely to be left. Some will watch you retrieve the key and come to break in whenever you are not around. Instead of leaving them out, it is best to leave it with a trustworthy friend or neighbor.
6. Enhance the security of your yard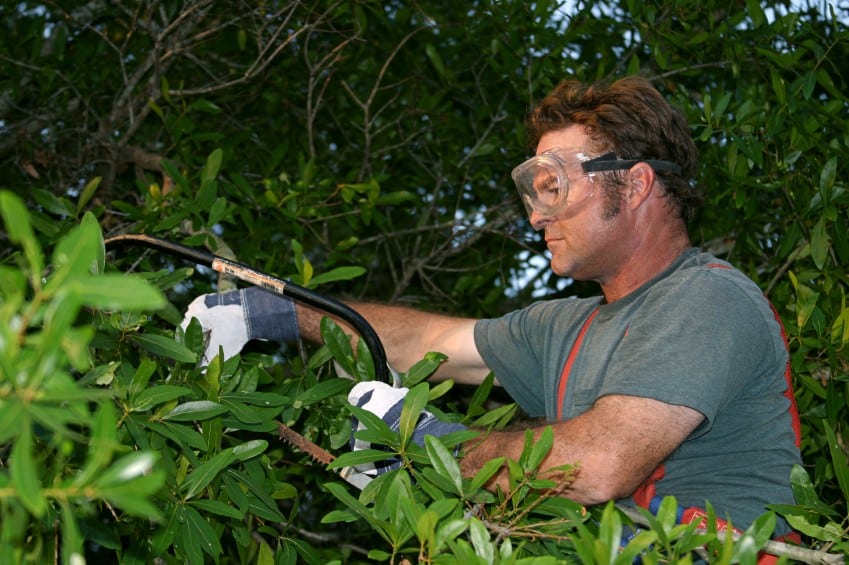 Leaving overgrown trees and tall shrubs around your home serve as hiding places for burglars. You do not have to cut down all the plants in your yard but you can keep them manicured at the right level. All the trees branches around the windows should be pruned since they can serve as support elements for burglars.
5. Have the police helpline at hand
Police are capable of stopping the occurrence of a crime rather than just responding to your call. You can let the police know about your absence if you are driving out for long.
They can often drive around your house and keep any burglars away. You can also take advantage of community policing activities where officers are assigned beats into the neighborhood as a means of building relationships. Successful community policing has in the past been linked to reduced crime cases.
4. Prepare before going for vacation
Most burglars are likely to occur whenever you are away from your home for a long period of time. Before going for vacation, you can inform the police and the neighbors you trust to help you keep a closer eye on your home.
While preparing, avoid throwing papers and waste materials around the house as an indication that you are leaving your home. You can also consider leaving someone trustable at your home to handle regular cleaning and ensure your home remains active and appealing.
3. Have a closer understanding of your neighbors
Knowing the people around you is one of the safety tips to help protect your home. Neighbors who regularly remain at home are likely to scare away burglars and report them to you and the police.
You can also enroll into neighborhood watch programs which have been found to be very effective in preventing and lowering cases of crime. Additionally, you can enhance a good relationship with your neighbors as a means of enticing them to keep over your home.
2. Stay more vigilant
The security of your home should be your first priority. If you are not careful about what you do in your home, then you are likely to provide a direct invite for burglars into your home. It is best to keep your identity and future travel plans to yourself.
Leaking them out can be a contributory factor to most burglary cases. Additionally, you should educate yourself concerning the crime rate in your region. If your region exhibits a high criminal rate, it is best to be more vigilant on how you handle your duties.
1. Lock the windows and doors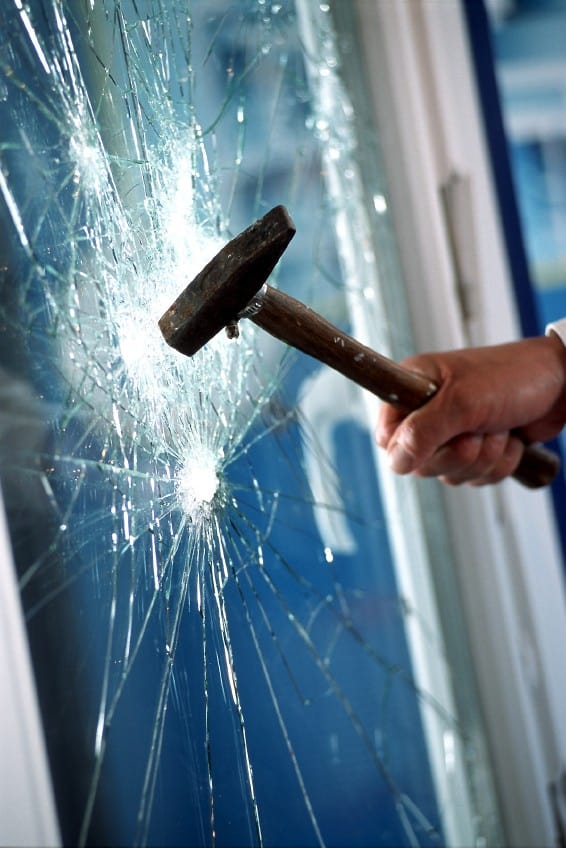 There are several people who leave their houses without locking the doors and windows. All the weaker doors should be double-checked to ensure they are in place. You should also check the door leading from the garage towards the inside part since it one of the places where burglars use. Weaker locks should also be replaced with stronger ones.
We asked:
What is your number ONE tips you'd give someone on how to prevent break-ins?
Answer: If the idea is to "prevent" break-ins, then the two best things you can do are a) have as much light inside and outside the home, as criminals prefer to operate in the dark, and b) especially for the daytime, have a system that will emit a sound or a siren should they enter unlawfully, to let them know that you see them there…
Adam Sager, co-founder & CEO Canary
Answer: My advice is to make it obvious that you have thought out your security. Burglars assess opportunities by inspection; -just as you can tell when a restaurant has a hygine mindset, burglars can tell when somebody is prepared to stop them.
The strategy therefore is one of showing teeth. Make sure your alarm company decals are in pristine condition. At the FlashFog headquarters we have them replaced yearly. All you have to do is request new ones from your alarm company. By the same token install outside cameras that are obvious, even if they are easy to attack.
You can always put other cameras in more difficult to reach spots. Signs showing that you combined different security technologies are important. A burglar scoping the FlashFog office would quickly learn that we have cameras, forensic DNA marking on all equipment, forensic DNA marking spray heads, security fog and security strobe lights. There are actually other additional measures that we don't mention, but by now the burglar would get the point that the building next door probably easier to hit. Your real objective is for the burglars to pass you up.
Alfredo Arias from flashfogsecurity.com