Swann SWDVK-81508W-US DVR8-1500 Review

,
Swann has created the perfect home security system camera setup; making home security easier, less expensive, and readily available for the everyday consumer. Swann is a reliable company with a good reputation that has developed a solid system that is easy to install and can be monitored using a Smartphone or Tablet from anywhere in the world. This allows a home owner to have 24 hour access to what is happening in their home no matter where they are.
Click here for customer reviews…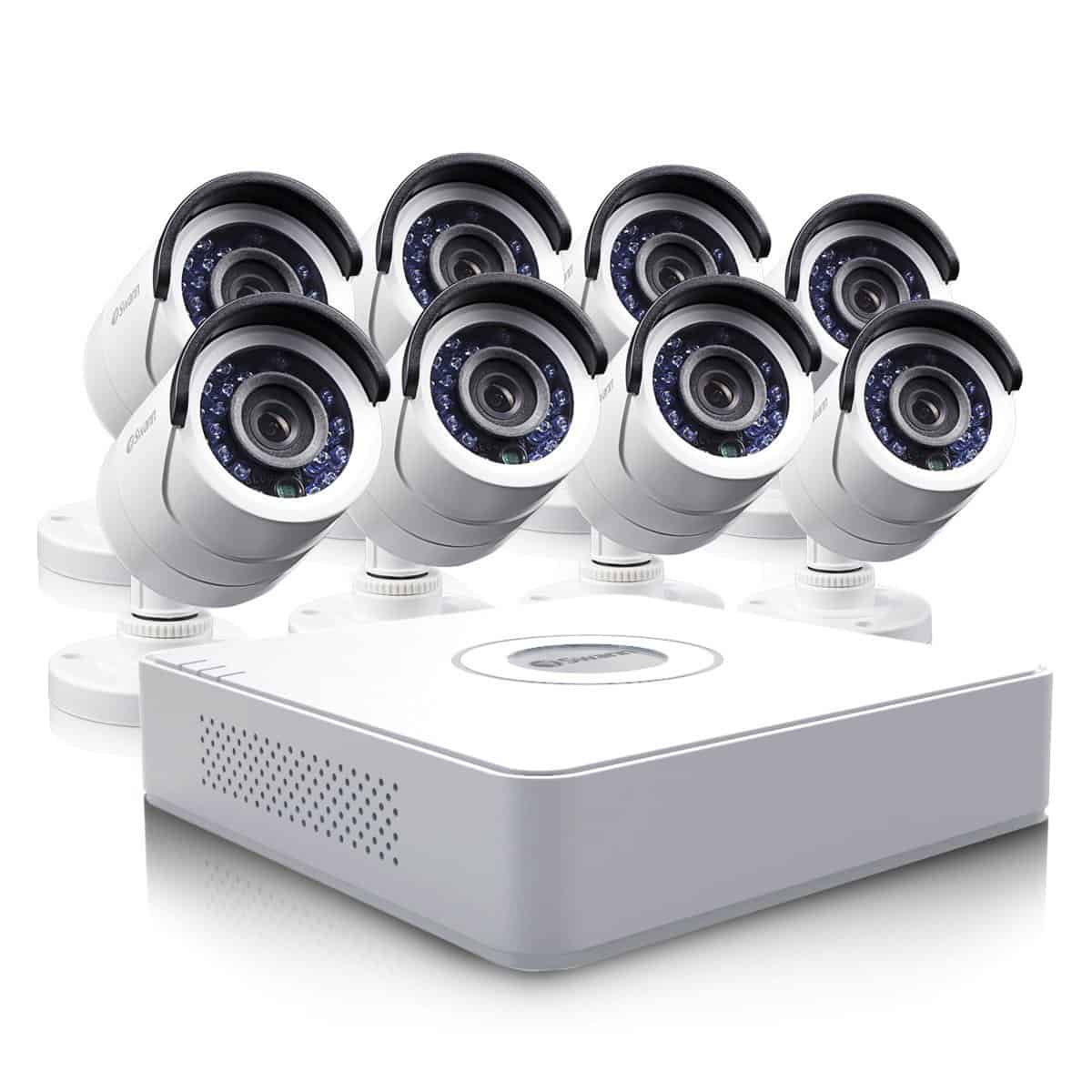 Product Description
This system includes 8 cameras that can record for up to 15 days onto a pre-installed 500GB hard drive. If the motion detection is used it will record for longer than the 15 days. As long as the system is connected to the DVR that is connected to the internet the system can be monitored from anywhere on a Smartphone with 3G or 4G capabilities or tablet, using the free SwannView Plus application.
The free application can be downloaded to Android devices and iPhones and iPads. It comes with a SmartSearch ability that allows the user to find recorded footage by locations such as doors and windows. It is designed in a small compact form that is both stylish and sleek so; that it can fit discreetly into any home without disruption of the décor.

What Is Included
This system comes with all the supplies that will be needed to install the system and get it up and running. The list of supplies includes; DVR8-1500, 500GB installed hard drive, 8 – Pro-540 cameras, 3' of BNC to RCA cable, 60' of BNC cable, Splitter and power adapter, Software CD, USB mouse, Ethernet cable, mounting plugs and screws, operating instructions, security sign with yard stake, and theft deterrent stickers for windows and doors.
More cable may be needed depending on the size of the home and the runs that will have to be made from the camera to the DVR box. After receiving the system if the instructions are not clear enough there is a downloadable manual available online with even more detailed instructions.

Equipment Features
Each camera is designed to have a 73 degree viewing area and mounts to the wall with a cable protection plate. Each one is equipment with 24 IR LED's for night vision up to 65' and a color video image sensor. The camera also comes standard with a weather resistant casing. The DVR box comes with standard audio input and output jacks along with a LAN port and 2 USB ports. There are 8 video in jacks for the 8 cameras and the video out and VGA out connections.
Click the button below for latest price at amazon.com!