Swann SWDVK-163008-US Review

,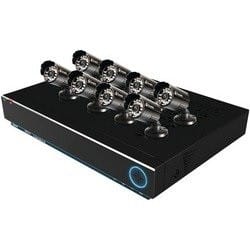 If you own a house or a business which is spread over large area and you want to keep an eye on every corner and know what's going on or what happens when you are not there, then you need a surveillance system (that's understood!) but you need a surveillance system which gives you flexibility of adding 10 or more cameras to keep an eye on everything and doesn't compromise on quality.
Well then, Swann's SWDVK-163008-US Surveillance System is what you need. With some top of the line features it is a system which is a complete package for commercial as well as residential users.
Click Here to see what others are saying…
The system brings you a 16 Channel Trublue DVR which records high quality videos and has preinstalled 1 TB hard drive which is certainly great for saving months of videos. You can also use less storage space if you go for 'motion detection' mode which means the videos will be only recorded if the DVR detects any motion, otherwise not.
So, set up your surveillance system, sit back and relax. You can also easily search for important videos on the DVR and if there's something important you can also transfer the data to a USB, an external hard-drive or by using network.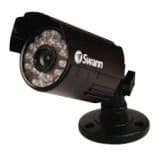 You get 8 powerful cameras which are simply excellent as they are equipped with high resolution TV lines (600) and CCD video capability which ensures that you receive high quality and clear crisp videos all the time. Cameras can also record great at night due to inclusion of infrared night vision. After all, what's the point of having a surveillance system which can't provide you with clear pictures to keep a proper eye?
Don't be afraid! Swann's cameras are not even remotely related to the term 'mediocre quality'. 16-Channel DVR means that if these 8 cameras are not enough for your area then you can add up to 8 more cameras, now that's something.
Obviously watching your videos remotely has its own fun and advantages; you can't sit all the time in front of your surveillance system to know what is happening. This is why Swann gives you the flexibility to watch the videos remotely and the initial setup is quite easy, thanks to Swann's 'My DVR' network configuration.
You can watch and monitor the videos on almost every device such as Pc, Mac, Pc Tablets and Smartphones with Swann's mobile apps which is certainly convenient for people as they can't stay at their premises all the time.
Click Here for current price and shipping.