Sony EVI-D70 PTZ Security Camera Review

,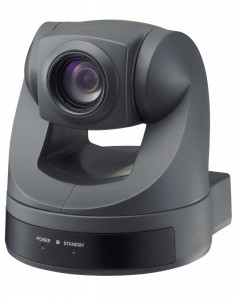 When you need a sophisticated PTZ security camera that performs as expected, then the Sony 1/4-Inch CCD Pan/Tilt Zoom Color NTSC Video Camera EVI-D70 may be worth a try. It features new and improved pan, tilt and zoom functions that will meet your expectations.
With its ability to capture top-notch quality images, user-friendly features, and more efficient pan and tilt mechanisms, you can count on this camera for above average performance. Thus, it is the perfect video surveillance unit to install in your office, courtroom, concert halls, or any other locations where remote shooting is a necessity. Discover more about this superior camera as you check out this review.
Click Here for customer reviews…
What You Can Expect
This compact camera from Sony's EVI series incorporates the powerful 1/4 inch CCD color camera with a superb PTZ operation in a nifty device. It has an impressive 18x optical zoom lens and broader PTZ range, so you can count on this camera to capture more images while maintaining their excellent quality. You can also just zoom in the lens at distant objects captured in the camera for quick recognition.
What's more, the pan and tilt mechanism is also much faster than what the EVI-D30 offers, and that impressive feature can ensure you of complete surveillance with remarkable clarity.
As with all the EVI models, this camera includes a number of brilliant features such as the RS-232C/422 serial control and alarm. It also comes with an auto ICR function, which can automatically activate the settings when you need to remove or attach the camera's IR cut filter. This is ideal when there is a need for increased sensitivity due to different light conditions.
For instance, when you want to increase the camera's infrared sensitivity due to a specific level of darkness, you can simply disable the IR cut filter. On the other hand, enabling the filter is necessary for quality images taken in day light. All of these settings are activated automatically based on the existing ambient light, so you can have a security camera that performs well whether it is used at night or day.
Controlling the camera's settings is made possible via a PC, which means you can adjust the different functions remotely. As for the RS-232C connection, you can extend the length of cable up to 15 meters, which is much shorter than what the RS-422 connection offers.
Bottom Line
Considering all its features, you will be satisfied with what this camera offers. Its impressive PTZ and focus capabilities ensure you of top-quality images all the time, and adjusting the settings can be done through your PC.
You also have the option to install this camera on the ceiling or wall, depending on what suits your needs. To put it simply, this product has good specs and quality that make it a great value for your money.
Get latest price here!

Amazing PTZ Security Camera