SkyBell HD WIFI Doorbell Review

,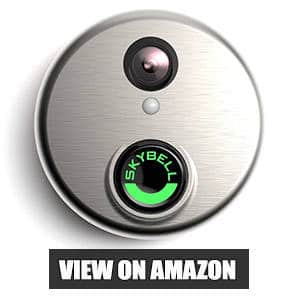 SkyBell provides each home its first line of defense with 1080p camera WiFi Doorbell using cutting edge technology in video recording, motion detection, and digital wireless communication.
It surpasses most doorbells within the same price range in terms of video quality, cloud service, and durability.
This all-weather WiFi doorbell is solidly built to withstand the elements and guarantee long, reliable service. It's a smart, if not the smartest, alternative to your existing conventional doorbells, allowing homeowners like you to see and interact with people with nothing more than just your handheld smartphone.
For all its features SkyBell is priced competitively compared to other WiFi doorbells in terms of quality and free service. It also looks pretty good on your wall exteriors, or you can have it with matching colors to blend well with the surrounding structures.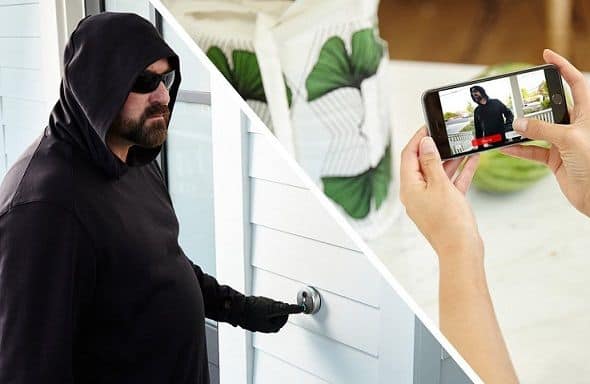 Similar to most doorbells, you basically tap the unit to the AC power source (requires turning off the main switch/circuit breaker) and install the fixture with the tools that come with the doorbell. Upon installation, allow some time to fully charge its internal batteries prior to use. Pairing up can take some time depending on the compatibility of the WiFi modem and the doorbell.
In some cases, you may have to tweak the router's settings just to make it work. Downloading and installing the app allows you to have full control of the doorbell's features and functionalities even when you're away, as well as gain access to the recorded video just in case you missed something.
SkyBell is equipped with motions sensors and night vision so it can actually send you an alert without the person even touching your doorbell. SkyBell's latest firmware update now allows users to adjust the camera's motion sensors. It usually takes around 10 seconds before the motion sensors sets off an alarm notifying you of a person's presence within the doorbell's field of view.
Getting the adjustments right the first time can be a little tricky and even then, you could still expect occasional glitches, i.e. false alarms or delayed capture, which is not unusual even with the best doorbells available.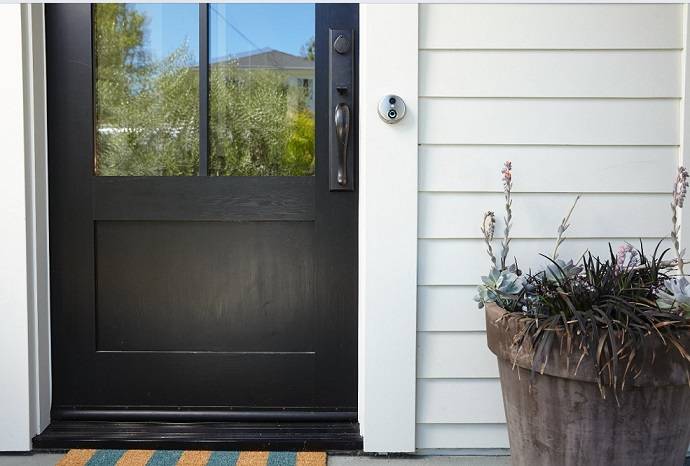 SkyBell also allows users to adjust the doorbell's volume or switch it to silent mode. The doorbell's two-way audio emits a strong audible sound although it lags behind in audio quality.
However, it's the camera's superb crisp images both day and night capture that made SkyBell shine above the rest, providing homeowners a clear view of the surrounding area at a 180 degree angle (some pincushion might occur) with its 1080p HD 5x zoom camera. The colored night vision is arguably the best compared to other models capable only of producing monochrome images.
Another key feature that makes this SkyBell more preferred by users is its free cloud service and theft guarantee which ensures free replacement in case of theft. Moreover, the most vital piece of information never gets lost as it is stored straightaway in the cloud. Users can download the file from the website anytime of the day with no strings attached.
Click here for latest price and customer reviews on amazon.com!