Samsung SNH-P6410BN Review

,
The SNH-P6410BN is a high definition, professional Wi-Fi IP camera made and sold by Samsung, and it stands out from the crowd through its two million pixels of full HD video that will allow you to achieve clear and crisp video monitoring. This is a security camera that comes with 128 degrees of visual angles and that allows you to save one video after the other one, on the memory card.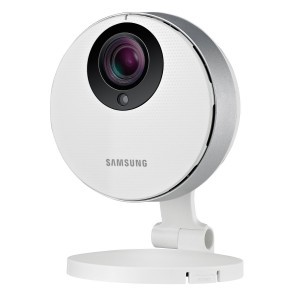 The Samsung HD SNH-P6410BN can also be controlled remotely via your PC or smart phone, and you can also enable the motion detective feature and receive constant alarms and notifications whenever something suspicious happens around the secured perimeter.
Click Here for customer reviews…
A Closer Look At The Features And Benefits
This HD camera is a multi-purpose security camera that will allow you to ensure a safe and secure perimeter around the house, and also to keep an eye on your children while they are at play. The camera allows you to keep an eye on everything that happens both inside the house and outside of it – as the name implies, this is a Smart Cam that you can control with your mobile device, regardless of your location in the world.
The camera delivers a full high-definition 1080p video quality, it offers a high-caliber video experience and its settings can be easily adjusted so that you will be notified even by the slightest motion or sound that takes place around your home.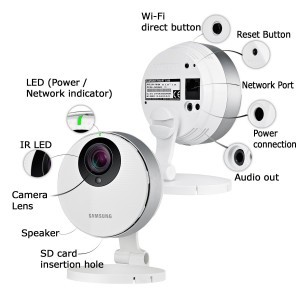 If you have an Apple or Android tablet or smart phone, then you can easily set the camera to send you instant and real-time notifications of all activity – at the same time, the camera comes with an embedded slot for micro SDXC memory card, that allows you to store hours of footage for later viewing.
In addition to all the basic features that have become the norm for all modern security cameras, the Samsung Smart Cam HD Wi-FI IP Camera has several state of the art features embedded in it as well, such as the motion zone select, the special Samsung Light Enhancer which literally sheds light on the filmed areas, the wide dynamic range or the advanced audio and motion detection features. The cameras come with an embedded speaker and microphone for a clear and concise two way talk.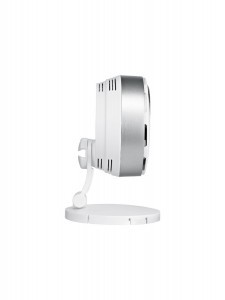 The camera comes with a comprehensive setup and an intuitive operation, it comes with both e-mail and mobile notifications and it has a true day and night filming modes, so you can be sure to get true colors on your footage. The camera also allows multiple streaming (up to four different profiles), it records at a rate of 30 frames per second and the files are stored in either H264 or MJPEG format.
Conclusion
The bottom line is that the Samsung Smart Cam SNH-P6410BN is a high end security camera that can be used for a plethora of different purposes, from securing your home to watching your children play in the back yard.
Click the button below for current price!

Great Camera from Samsung