Samsung SNF-8010 Fisheye Camera Review

,
Samsung manufactures security surveillance cameras and has expanded its array of security cameras with the Samsung SNF-8010 and the IP66/IK10-certified SNF-8010VM surveillance camera. There are certain key features that this particular equipment possesses. These features include a 5 mega pixel lens that has a resolution of (2560 x 2048) which guarantees a clear picture.
The camera also has a wide dynamic range with enhanced contrast and both motion detection and audio detection. For memory storage the Samsung SNF-8010 has a Micro SD/SDHC/SDXC slot. All these features enhance the capability of this surveillance camera hence ensuring that it operates optimally.
Click Here for customer reviews…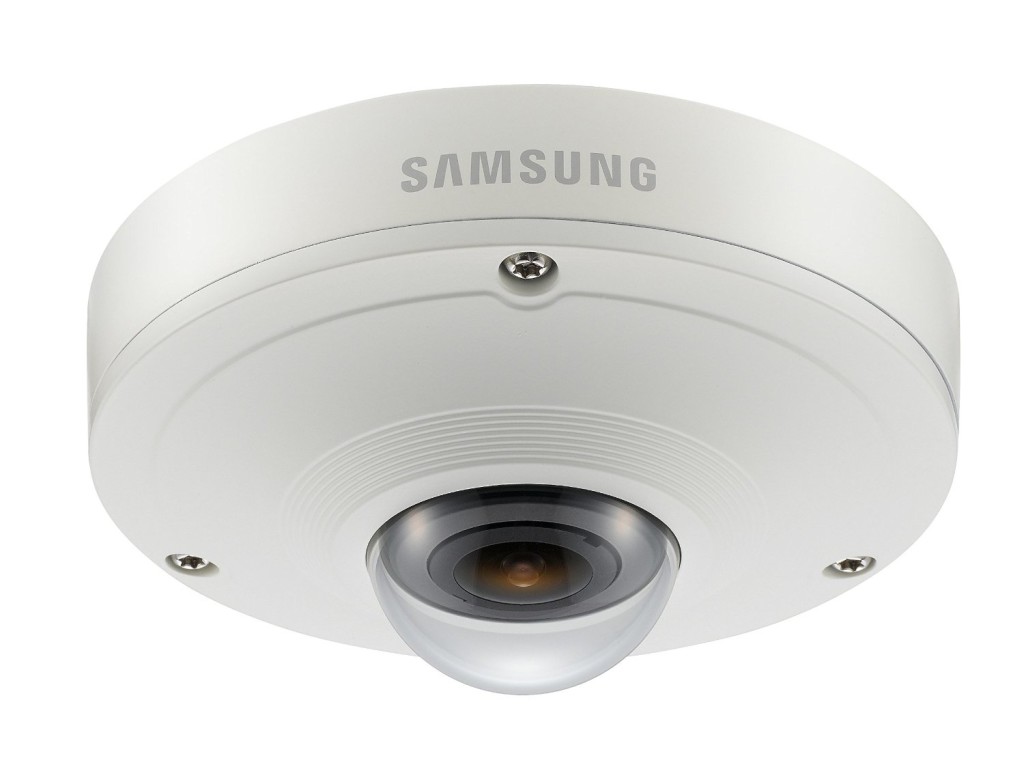 The camera has the capability of both day and night operation which means it operates to secure and monitor the premises for 24 hours. This is a very important feature for persons who require round the clock surveillance. The SNF-8010 is made to be used in an indoor environment for it to operate optimally. Other important features in this surveillance camera includes content analytics and Electronic Pan-tilt-zoom (PTZ) which enables one to zoom in on specific areas for a more detailed view. The camera also has privacy masking and electronic noise reduction.
The images captured by this samsung camera can be dewarped and be displayed in a variety of configurations. These configurations include single or double panorama and also a complete 360 degree angle as well as other customizable configurations. Before dewarping the images may be recorded at the client side in full 360 degrees view and may also be dewarped for viewing.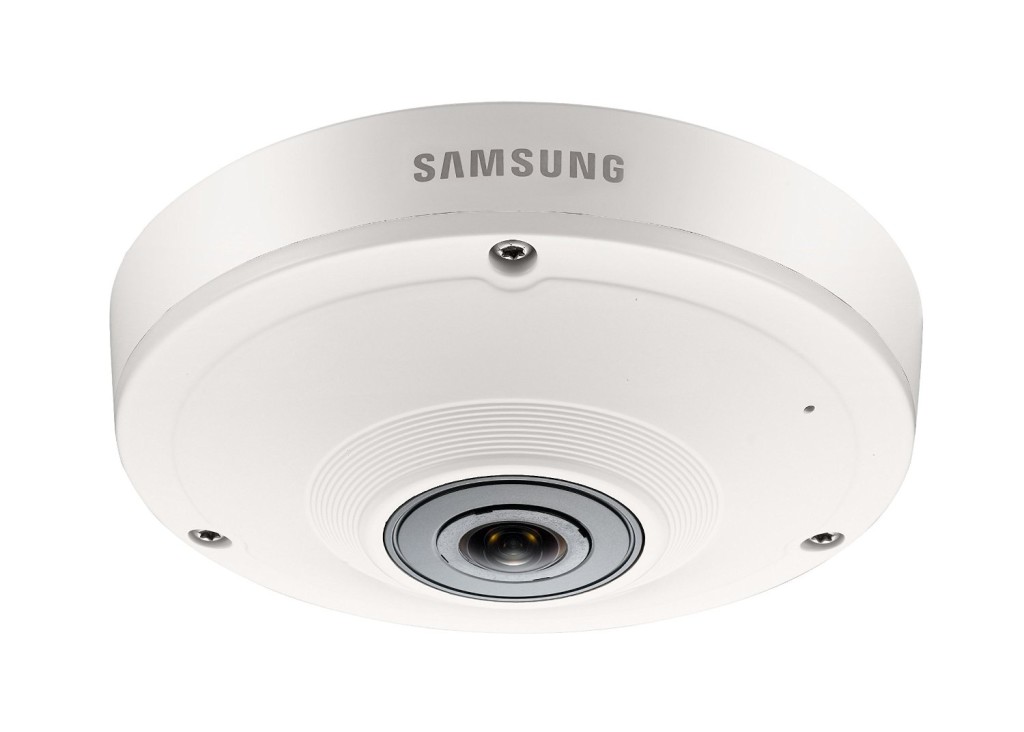 The intelligent motion integrated in this camera enables it to detect motion while ignoring small repetitive motions which may trigger the alarm. The camera sensitivity can be configured to suit the clients needs. Another feature of this  camera is the in-built microphone which enables audio detection capability in order to supplement any shortfalls for example blind spots. The audio capability of the Samsung SNF-8010 is enhanced by enabling bi-directional audio communications and audio compression
The SNF-8010VM is ideal for use in transportation applications such as buses and trains since it has an M12 connector and an IK10/IP66 rated enclosure. Another amazing feature is Samsung's smart codec which enables the user to set areas of interest that the camera will focus on.
Click the button below for current price and shipping details at amazon.com

These areas may include vehicles, faces or other scenes which will be captured in fuller detail than other aspects of the scene. This in effect produces lower data rates while still capturing the points of interest. This codec enables faster transmissions while at the same time reducing bandwidth traffic and storage requirements.
These features make the Samsung SNF-8010 a very reliable and effective surveillance camera.