Samsung SDS-P5122 Review

,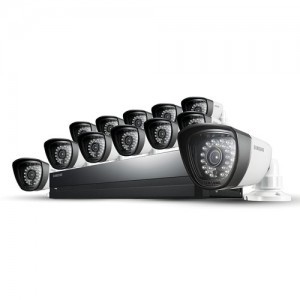 Samsung SDS-P5122 is a complex 16 channel DVR security system that consists of 12 high definition box-style cameras. The system can be accessed both via smart phone and PC or laptop, and you can view the videos remotely on either iOS systems or on Internet Explorer.
The SDS-P5122 is fully compatible with the latest mobile Android and iPhone devices, and the IP security cameras are weatherproof and dust proof as well, thus designed to last over the years. At the same time, the system comes with no less than 1 TB storage memory, it records the video footage using advanced H 264 compressing technology and it is also compatible with USB 2.0.
Click Here for customer reviews…
Features, Functions And Benefits
The Samsung SDS-P5122 16 channel DVR security system is designed to deliver high-quality, clear and crisp real-time home monitoring and recording and it also comes with a true day and night filter along with an embedded ICR filter for impeccable color reproduction.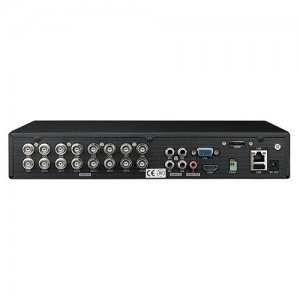 This is basically an all in one home surveillance system. Given the fact that it consists of 12 IP cameras, it is suitable for larger homes and it can be used even for commercial purposes – all of the cameras are rated IP66 and they come with BNC cables as well. The box cameras are small, elegant and discrete and you will even forget they are there once you install them.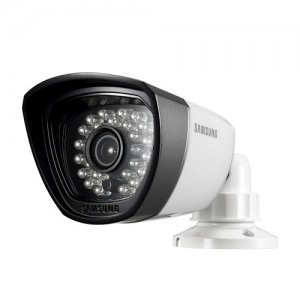 The BNC cables embedded in the surveillance systems are what makes this surveillance DVR system one of the most versatile and adaptible ones on the market. That, coupled with the Seagate HDD and the high-quality video compression technology allows you to record tens of hours of footage quickly and hassle-free, footage that you can then share on the generous 1 TB storage memory.
Like most surveillance cameras manufactured by Samsung, this particular system also comes with a motion detection feature combined with an e-mail event notification.
Conclusion
To summarize, these are the most notable specifications and technical characteristics of the Samsung SDS-P5122 surveillance system. If you run into any trouble while installing this DVR system, you can always rely on the Samsung life time technical support system that comes with the package.
Also, if you wish to expand the surveillance system then you should know that the DVR system can be linked to an indefinite number of other Samsung Security Systems, by using the Smart Viewer technology which allows you to keep an eye on two or more security surveillance systems at once.
Click the button below for latest price!