Samsung SDS-P3040N Review - Key Features and Benefits You Can Expect

,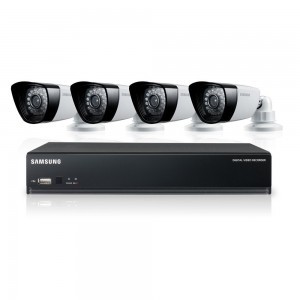 If you need a solid piece of equipment that works perfectly in ensuring security in your home , then the Samsung SDS-P3040N with 4-Channel DVR Security System may be your best bet. It comes with four night vision dome cameras that you can install to monitor crucial areas in your property no matter what time of the day or night.
To find out if this product performs as expected, read along this review to discover more about its features and what you can expect from this home surveillance system.
Click Here for customer reviews…
What's In the Box?
The Samsung SDS-P3040N is compact surveillance system that boasts of intuitive and functional features to provide you will total security in your property. By purchasing a kit, you will receive several items including the 4 indoor security cameras, 4 pieces of power Siamese cables, and the DVR system. This product is also PTZ-supportable, so you can use it when you have PTZ cameras installed in your home, as well.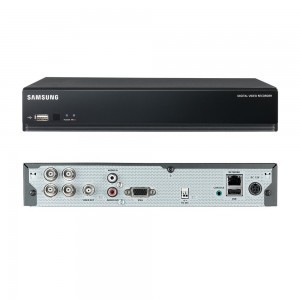 First, let's take a look at the security cameras and what they are capable of. What's impressive about them is their capability to record images and scenes at 600 TVL and 120 FPS or frames per second.
You even have the option to set these cameras for motion detection or continuous reading mode when you require tighter security in your property. This means, the cameras can detect even the slightest hint of motion, which is important when you are on the lookout for suspicious activities that are a threat to your security.
The DVR system, on the other hand, receives alerts once motion has been detected by your camera (as long as it is set in motion detection mode). This powerful equipment contains a massive storage of 500 GB, and it can record data by utilizing the H.264 advanced compression technology.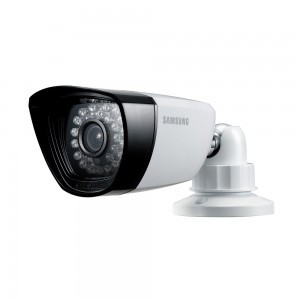 This surveillance system by Samsung is compatible with other security systems by Samsung because of the Smartviewer, which is the special software that enables accurate monitoring in one main location. You will also appreciate the fact that this product is PC- and smartphone-ready.
This feature gives you a chance to perform remote viewing via the Internet Explorer, or through the iPolis mobile, which is readily available in any android devices or iPhone.

The Verdict
Overall, this sleek and intuitive home surveillance system by Samsung is an excellent buy that offers the best value for your money. You can expect top-notch performance at all times with this reliable product. Finally, ensuring your home's security has never been this simple and stress-free with this brilliant product designed by Samsung.
Check latest price here!