Reolink RLC-410WS 4 Mega Pixels Wifi Bullet IP Camera Review

,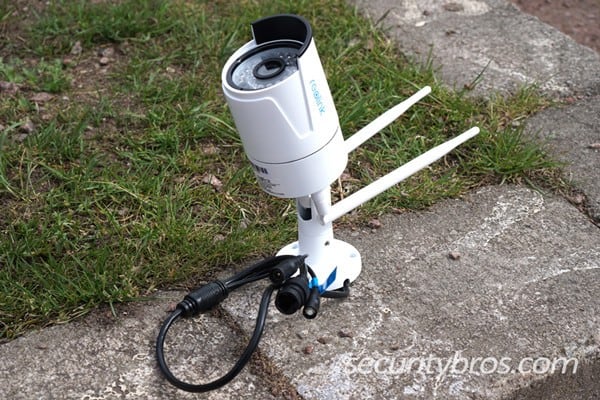 We decided to take a closer at the Reolink RLC-410WS 4 Mega Pixels Wifi Bullet IP Camera. What makes this camera unique is it's dual-mode wifi (2.4Ghz and 5.8Ghz) which according to Reolink guarantees that you will never suffer from signal loss or interference.
It's 1/3″ 4 mega pixels CMOS sensor with a resolution of 2560×1440 produced really sharp and crisp footages during our review and would be sufficient for most applications. It's 4mm lens gives you a viewing angle of 80º. Nightvision was good as well with it's 36 IR LEDs with a range up to 100ft.
Click Here for customer reviews…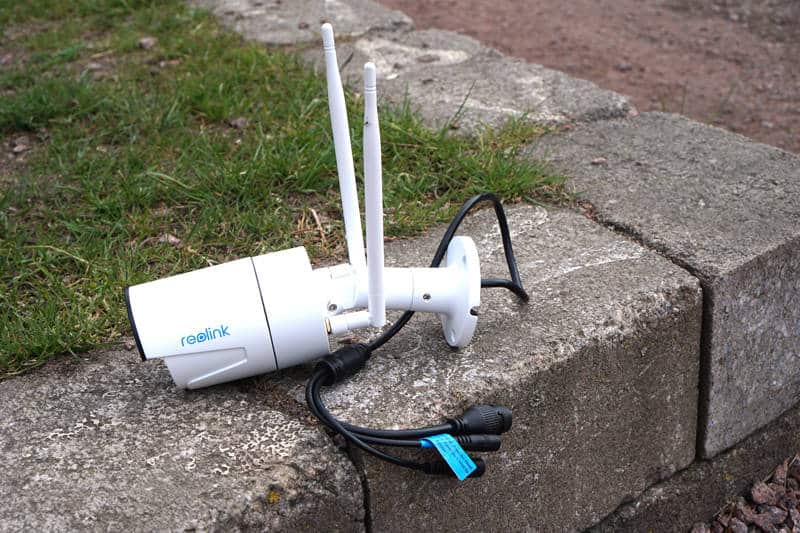 The camera comes with a built-in 16GB Micro-SD card which allows you to record and save motion-detected videos when triggered by the camera. In the box you will find the following: Camera (obviously), Power adapter, Network cable, Power extension cable, Manual, Drill plate and screws. It was really easy to install and set this camera up, both with Mobile and computer. The dimensions of the camera are 7.4 by 2.6 by 2.6 inches.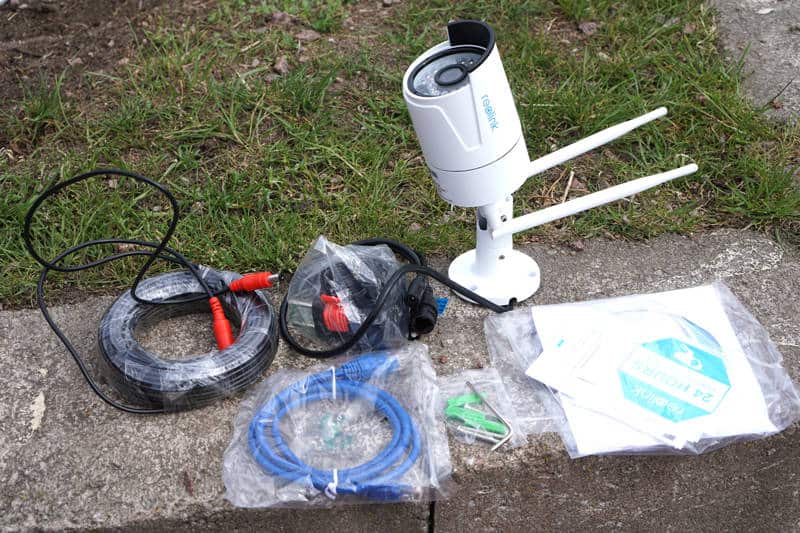 When you setup the camera for the first time you need to connect the camera with both Network cable and power cable. For mobile, download the Reolink App either at App Store or Google Play depending on your device and install it. The App will auto show your camera and you just press "Add Device". Now you can change the Wifi settings. Thats it!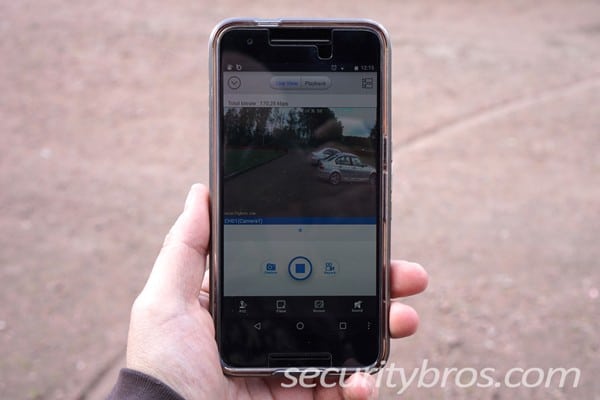 For computer you need to install Reolink's software, you can download it from their website or use the including CD. After you installed the software, click on "Add Device" then "Scan Device in Lan" and it will find the camera. Default username is: admin and password is blank.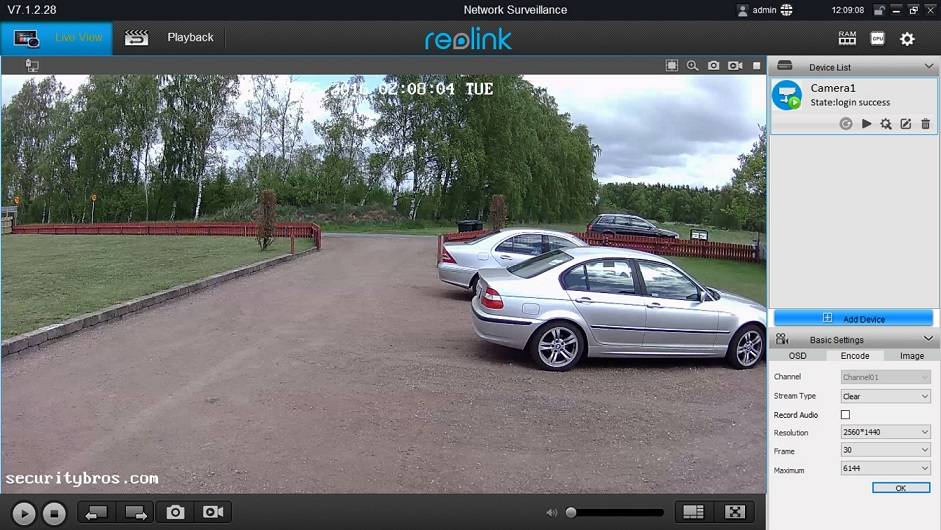 In device settings you can setup your Wifi and then disconnect the Network cable if you wish. Other settings are "Alarm" where you can change how you want the motion detection to operate. You can also access the SD Card from here.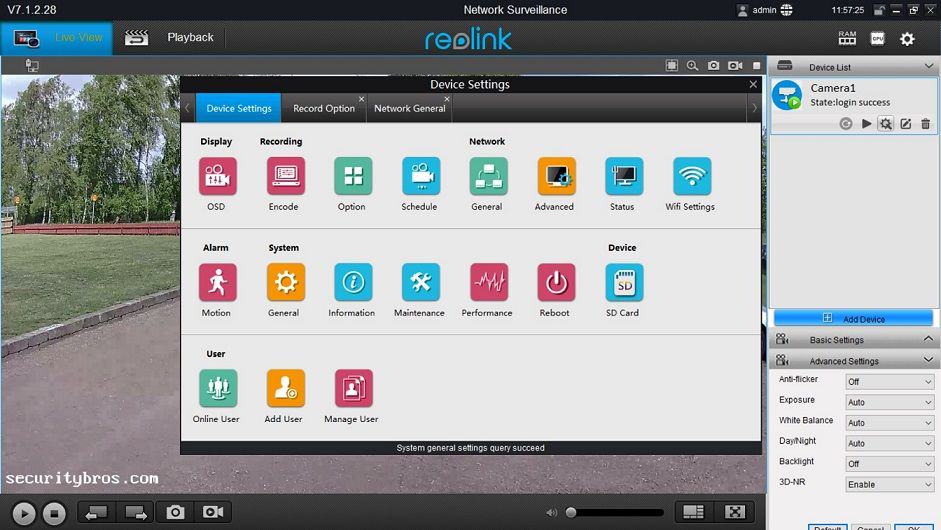 If you want to convert your H.264 recording files to AVI files so you can watch them on your computer with VLC or similar media player, you go to "Transcode" and add your recorded file, then click "Browse" and choose where you want to save the file, then click Transcode. Now you can watch your files on your PC.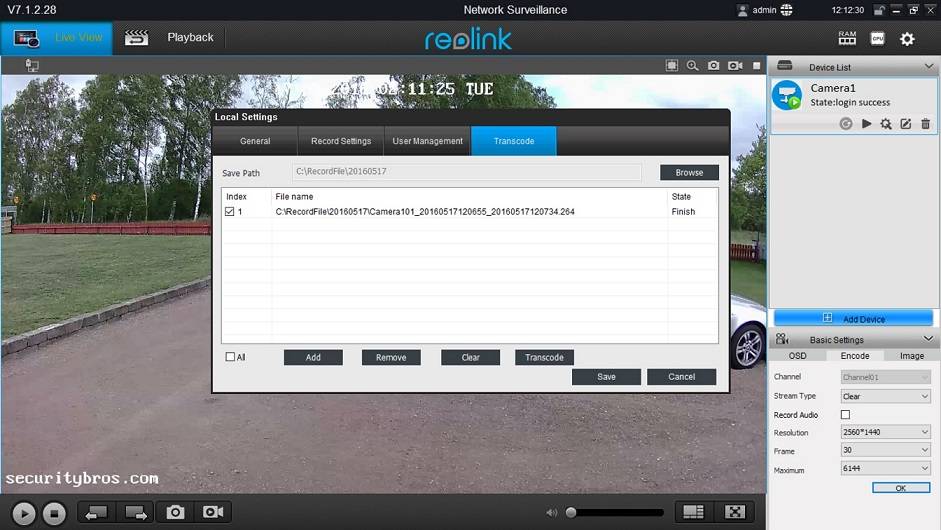 Daytime this camera performs really well with great image quality. Only settings we changed a little was brightness, other then that we used the default settings and as you can see on the screenshot below, its really sharp.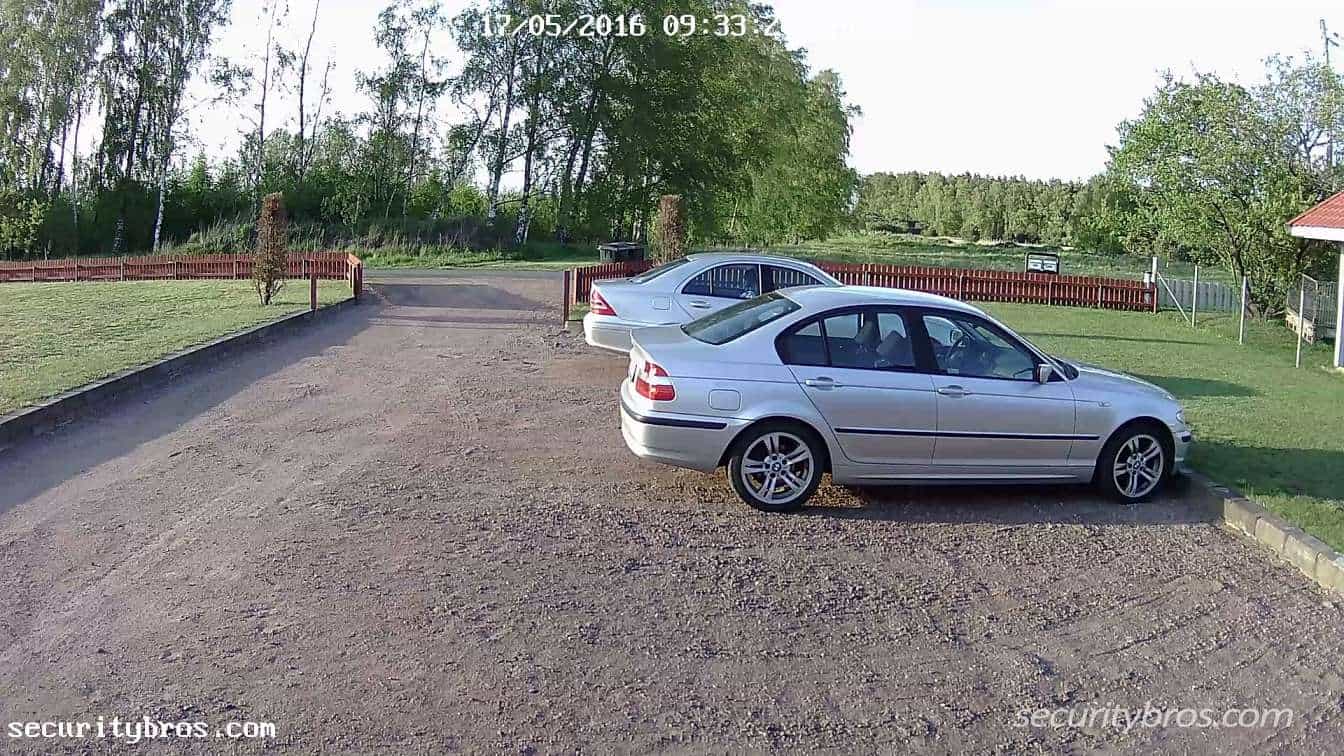 Nighttime the quality is decent as well. It's always hard to find the best settings during low light so you need to test what works best for your conditions. I recommended to have some kind of additional light for best result during nighttime.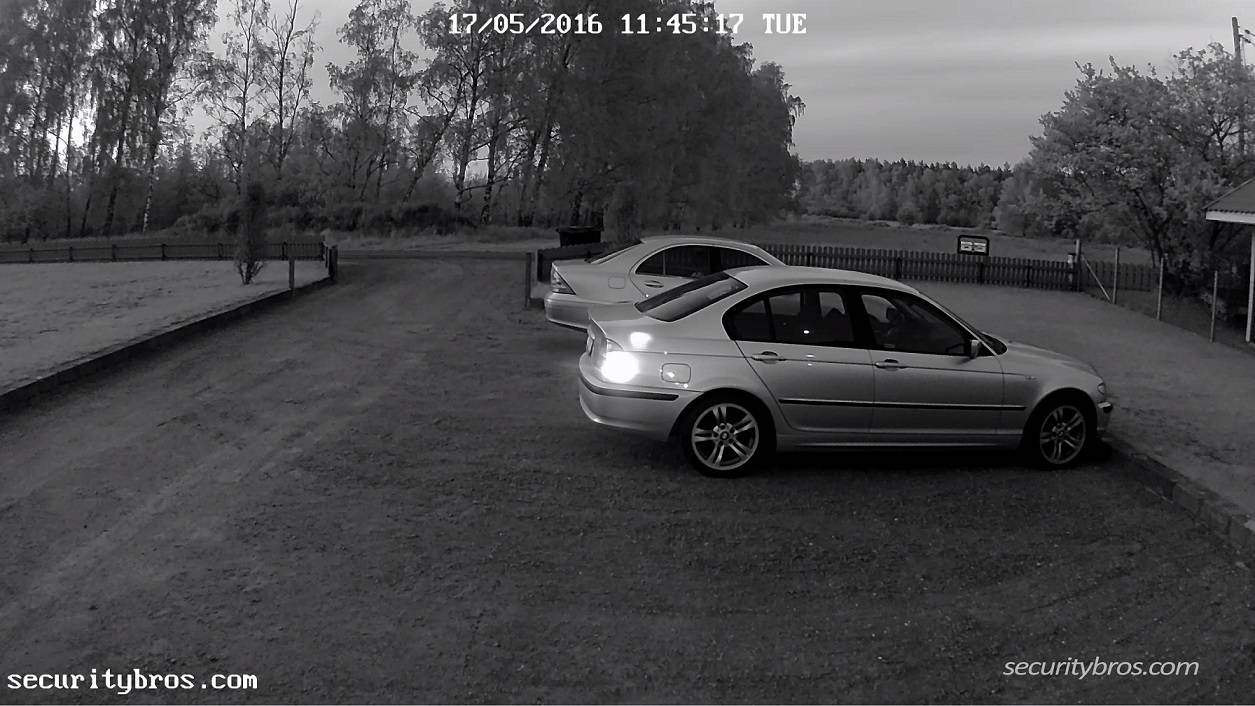 We also did a short video, one daytime and one during night. Make sure you use high settings when wathcing.

The Reolink RLC-410WS is a pretty impressing small Wifi IP camera. It delivers high quality images both day and night, has dual-mode wifi and motion detection along with a host of many other great features which most of the highly priced, high end cameras offer. And for it's low price this camera offer you great value for your money.<<<<Check latest price and customer reviews here!