Remocam RCMU 1508 Security Camera Review

,
What if you can make your security camera to function both from your smartphone and your TV's infrared remote control?
Wouldn't you be surprised to know that there's actually one that can do that? Let's take a look at Remocam's wireless, nightvision, 2-way audio IP camera and see what this baby can do.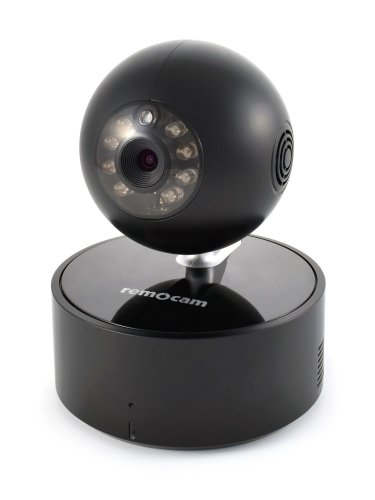 In a jiffy, Remocam has all the goodies you would usually find in any decent security cam model. Its 720p camera resolution is kind of the 'in-between' in terms of picture clarity. It falls short of Full HD's 1080p resolution – but hey, it's good enough for covering short distances. Besides, you're not gonna use it outdoors, are you?
Nightvision? Well, it's the same with most standard IP cameras. Pan-tilt-zoom, light sensor, and two-way audio are not so special either. But here's something I like about this camera. You can actually use your TV's infrared remote to take control of your security cam. We'll get to that in a minute. First let's talk about the app's user interface.
Like most IP cams, you can link your smartphone to this device in few easy steps. Download the free app from Google play, set up an account for your device, and link them together through WiFi. When you run the app, you'll notice how easily you can get from A to B without even trying. The layout is amazingly simple yet very intuitive. But here's the catch. Your TV must either be Samsung, Sony, or LG for this to work seamlessly. If not, it will tell you to go back and "Add" the TV first.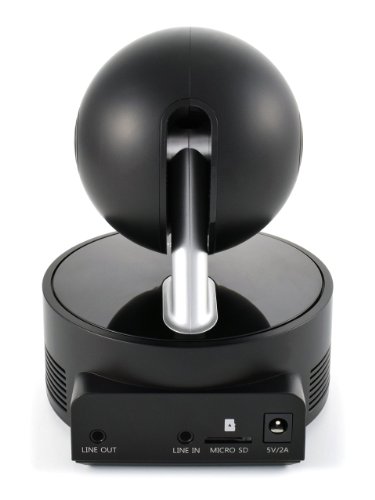 The most interesting feature, which a first in IP surveillance cameras, is its ability to be controlled through your television's IR remote control. If your TV is among the three makes mentioned above, then it's your lucky day. Remocam has preset TV controls for use with these brands. Simply choose the brand from the options and you're good to go. For those who use other brands, you're gonna have to do just a little bit more to make it work. Refer to the instructions manual for more info.
You'll see how easier it is to use your IP cam with just the remote control than with your smartphone. That's because every button has been program to do a specific function. So instead of doing multiple clicks, you just do it once.
Okay, here's the downside. It can only support up 32GB microSD capacity. It's almost negligible compared to other brands with their massive 1 TB capacity. However, they offer free one-month subscription to their cloud service to save your snapshots and videos as well as view streaming of recorded video. After that, you're gonna have to pay a monthly fee (starting at $3.99) to continue using the service.

The verdict
With regards to innovation and ease of use, I would give this product a five out of five. It's fun and easy to use and has all the standard features that I need for an IP cam. The only drawback is its limited space, which in a way tells you to really get the cloud service to be able to use optimally. So overall, that's four out of five. Nice product, though. Highly recommended. Check latest price and customer reviews on amazon.com!