Q-See QT4760-16E4-1 Surveillance System Review

,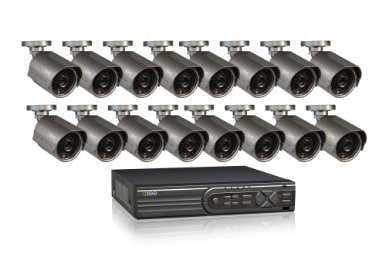 If you are looking for a high-quality, real time recording system that will help you monitor your office or home, then you are in the right place.The QT4760-16E4-1 is a complete system that comes with a pre-installed 1 terabyte hard drive and a DVR function that works on no less than 16 different channels.
This will take surveillance to the next level, with only the push of a button. Having said that, in this review you will find out the features, functions, advantages and disadvantages of the QT4760-16E4-1 surveillance system: 
Click here for customer reviews…
Main Features 
This comprehensive surveillance system has reduced dimensions and it weighs about 35 pounds. The entire system included 16 high resolution weatherproof cameras that can be installed both indoors and outdoors and can withstand severe temperatures and sudden weather changes.

These cameras come with 700 TV Lines of Resolution and the Remote Internet Monitoring feature is certainly one of the most useful functions: in a nutshell, this feature allows up to 10 users to simultaneously view and control the surveillance system.
The Stream Live Video feature also allows you to watch live, fast images directly on your iPad, smartphone or desktop.
No matter if you want to be in control of things from the comfort of your office or you travel a lot and you want to keep an eye on your yard, the QT4760-16E4-1 comes with a Stream Live Video software for real-time recording. Also, you will be informed as soon as any of the cameras detects motion within the set perimeter.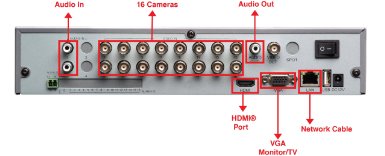 The Pros 
The camera comes with 36 infrared LED lights that allow you to see up to 100 feet in the dark, therefore you have full control over the surroundings of your home or business environment regardless of the outside lighting conditions.

The camera is almost invisible due to its elegant, sleek and modern all-metal design that will not only complement your home, but it will actually blend in and will be barely noticeable.
As a matter of fact, it is this modern all-metal design that actually makes the camera fully functional during times of rain and shine the electronic elements and components are protected against moisture and UV lights, which means that the QT4760-16E4-1 system is safe to use for years to come.
The system barely requires any maintenance work, and it consists of high-performance and high-quality cameras that can easily adapt to different lighting conditions within seconds.
The Cons
The price of the system is around $700, which is slightly pricey if you want to use the system for your home. However, for commercial environments, this can actually turn out to be a great investment.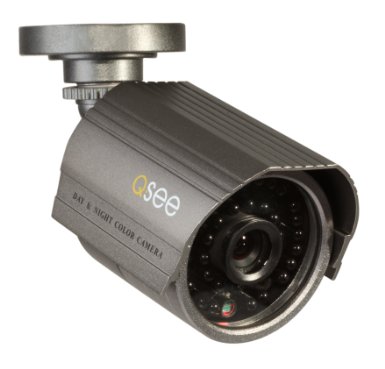 Conclusion
In conclusion, the system is made to last and to deliver outstanding graphic images. Its features are especially designed to make sure nobody crosses the perimeter of your office building, storage facility or house without you knowing. It is easy to install, flexible, versatile, elegant and high-performance at the same time.