Q-See QS494-411-5 Review

,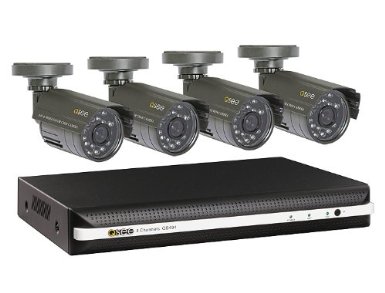 The Q-See QS494-411-5 is a security surveillance DVR system that is perfect for those who want to keep an eye on their home or property. This professional system can be easily installed by the user and it comes with a 4-channel multiplex system and advance technology that delivers top-notch quality and maximizes the recording time.
Moreover, the security surveillance system also has no less than 500GB hard drive that allows you to store hours of continuous footage.
Besides that, the system comes with a motion detection mode that will notify you whenever there is movement, and it also allows you to record and view the recoded footage at the same time. This Q-See QS494-411-5 review will point out the key features of the product, along with its advantages and disadvantages:
Click here for customer reviews…
Main Features And Functions
The surveillance system comes with a camera kit with no less than 3 axis brackets, along with a power supply for DVR 12V/2A and a power adapter.
The system is fully compatible with the latest versions of Windows and with MAC OS, and one of the most important features is the remote monitoring function for mobile devices, which allows you to see what is happening in your home via mobile, when you are on the go. Q-See QS494-411-5 supports Android and iPhone operating systems, as well as iPad devices.
The 24 infrared LEDs at 0 lux can deliver irreproachable night vision, at a no less than 40 foot range and the package contains no less than four CMOS color cameras that are waterproof and weatherproof.
The enhanced sensors are designed to capture high-quality sound and images and the cameras come with included cables and pre-assembled mounts, for fast and easy installation.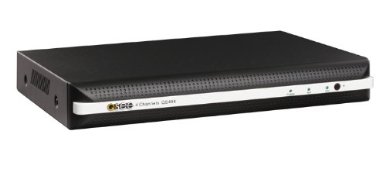 The Pros
One of the most important benefits of this surveillance system is its remote monitoring feature, which grants the user full control over the system on a 24/7 basis, regardless of his location. The system can be accessed via a supported 3G or 4G smartphone, and you will be notified via e-mail whenever the system detects something unusual.
Moreover, you will also receive snapshots in your e-mail inbox, for a better analysis of the situation and the remote Internet monitoring feature can be used by up to 5 users simultaneously.
Another important benefit is that the package comes with four cameras that are suitable both for indoor and outdoor use, with no less than 400 TV lines of resolution. The entire package can be purchased for no more than around $300,
The real-time recording coupled with quality resolution delivers smooth flowing video, using the CIF and D1 resolution modes. The D1 mode comes with a playback resolution feature that allows you to enlarge the picture, if you want to see faces or specific details in the background.
The Cons 
The only notable disadvantage of the system is that it incorporates only four cameras, and some users may see this as a disadvantage if they have a larger home and they require complete surveillance systems.
Conclusion
To conclude, Q-See QS494-411-5 is an inexpensive surveillance system that can be easily installed and accessed remotely. The system delivers impeccable image and sound, it has a wealth of features and it comes with a useful night vision mode.
Check current price at amazon.com!