PiSector Home Security Alarm S02-MX15 Review

,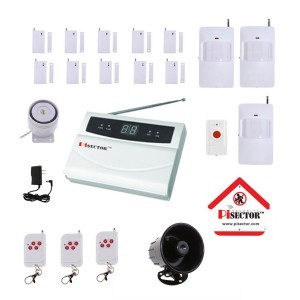 Mostly people usually go for security camera surveillance systems and forget that, alarm systems can be equally effective for the security of their premises. PiSector'sWireless Home Security Alarm System Kit with Auto Dial S02-MX15 is one of the great wireless security systems you can get on reasonable price with top of the line features and accessories. Alarm systems are also best for security of any property be it residential or commercial as they notify you and/or the concerning authorities who upon receiving the notification rush towards your place and see if everything's alright.
Click Here to see what others are saying…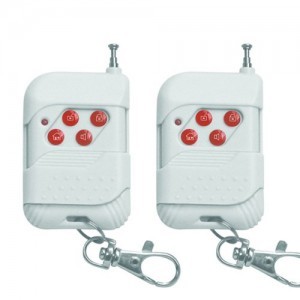 It auto-dials the authorization numbers to notify you when its alarm goes off. With the help of a remote control, you can access the alarm system and set it the way you want. You can arm it, disarm it or delay the alarm and access further more features which ensure your property and loved ones' safety and security. You get different modes of arming the system, namely 'home arm' which you can choose when you are at your home and the other one is 'out arm' which is ideal when you are leaving your home, office or store. All this can be done simply by pressing one key on your remote control and doesn't requires any complex settings either.
In case of an alarm, it dials the saved numbers (you have the limit of saving up to 6 numbers) and plays the recorded message for them to notify those people or authorities and obviously one of the numbers will be of the monitoring center who will notify the authorities of any break in. You can also arm, disarm or listen in by dialing the host number over the phone with your remote control. Another interesting feature is that when there's any power-cut, wiring of telephone is tampered or alarm system is unplugged, the alarm goes off.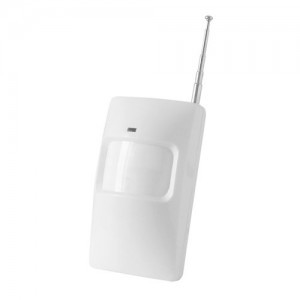 This minimizes the risk as many burglars try to disarm the security systems before breaking in, but in this case they won't be able to do so. Whereas, in case of power-cut it comes with pre-installed power backup which lasts for up to 4-6 hours. This complete security package comes at reasonable price and out of the box you get a Panic Button, 10 Door & Windows Sensors, a Main console, 3 PIR Motion Sensors, 3 Remote Controllers, 1 110-240V US Power Adapter for power, a PiSECTOR Yard sign board and 2 PiSECTOR Window sign boards and 1 Wireless Outdoor Siren.
Click Here for current price and shipping details.