Motorola MBP43-2 Baby Monitor Review

,
When it comes to the health and safety of a child, it's impossible to go "overboard". From breathing mats that alarm when a child stops taking a normal breath, to various barriers and latches to keep a little one safe, there are endless gadgets and accessories, but none as absolutely necessary as a baby monitor.
A baby monitor allows the parents to be reassured that their little one is safe and sound by viewing them on a monitor. Monitors span across a wide range of prices and feature a myriad of accessories. Choosing the right one for your needs is crucial, so how does the Motorola MBP43-2 Baby Monitor compare to others? Learn more about the features and review of the Motorola Baby Monitor below!
Click Here for customer reviews…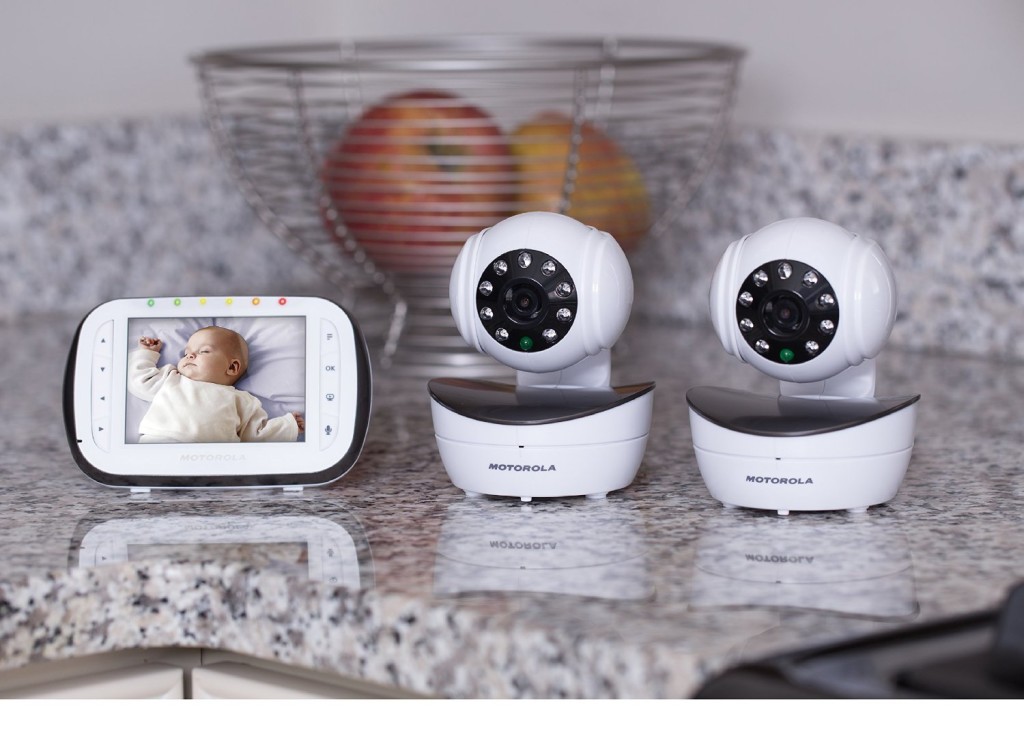 What you get in the box
Upon first opening the box you'll be delighted to know that you have absolutely everything to quickly set up and turn on your monitoring system. First, you'll find that you have an attractive white wireless 3.5" full color LCD display monitor that features intuitive buttons on the side to control the camera and other options of the system.
Next, you'll find that you have two wired cameras capable of a myriad of viewing options, a rechargeable battery for the monitor, and power adapters for both the monitor and cameras. Additionally, you will be able to quickly set up your system with the User's Guide and Quick-Start guide included.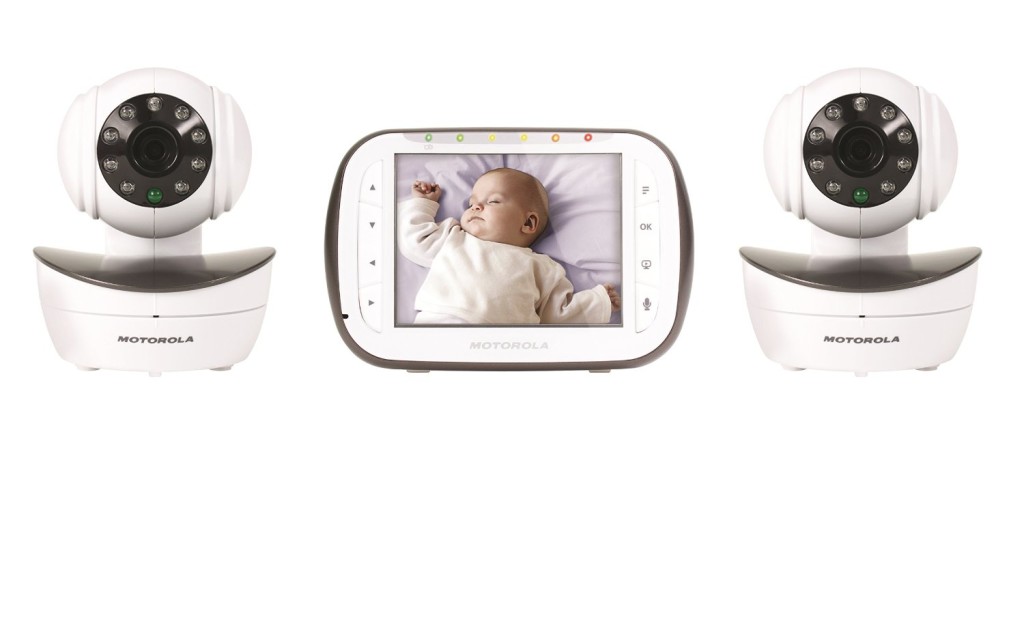 What Sets The Motorola MBP43-2 Baby Monitor Apart From Others?
Multiple Camera Options – one of the best features with this infant monitor is that you'll be able to view multiple cameras with the system. Motorola supplies you with two cameras, however you can extend it to four different cameras, allowing you to view multiple children if need be or span across an entire room!
Extensive Video Control – if you hear a noise in your child's room, no longer do you have to squint at a mostly dark display on your parent control to see what is going on. Now, with the MBP43-2, you can view your child's room via an infrared option on the camera! Everything will be in vivid detail allowing you to scan and view for any signs of distress.
Highly Sensitive Microphone – having a sensitive microphone capable of adequately transmitting the sound a child makes is essential. With the microphone you'll be able to easily distinguish between various sounds your child makes and catch something when you first hear trouble. 
Incredible Long Range – your child's safety is your top priority, so making sure that you have a device capable of ensuring they're safe is critical. With this baby monitor you will be able to view your child at all times thanks to the incredibly long range it offers.

Featuring a transmission range of 590 feet, you'll be able to easily go outside and complete yard work, enjoy cleaning, or even simply be able to relax on the front porch all while being within clear audio and visual of your child!
Convenient Wireless Parent Monitor – the wireless parent monitor is small enough to easily fit in your pocket or purse, yet still large enough for you to view every detail on the screen. With a very long battery life, you can enjoy a full day's worth of monitoring (if need be) without having to scramble around for a charger. Simply plug it in at night on your bedside table, and you will be able to use it at any time or place.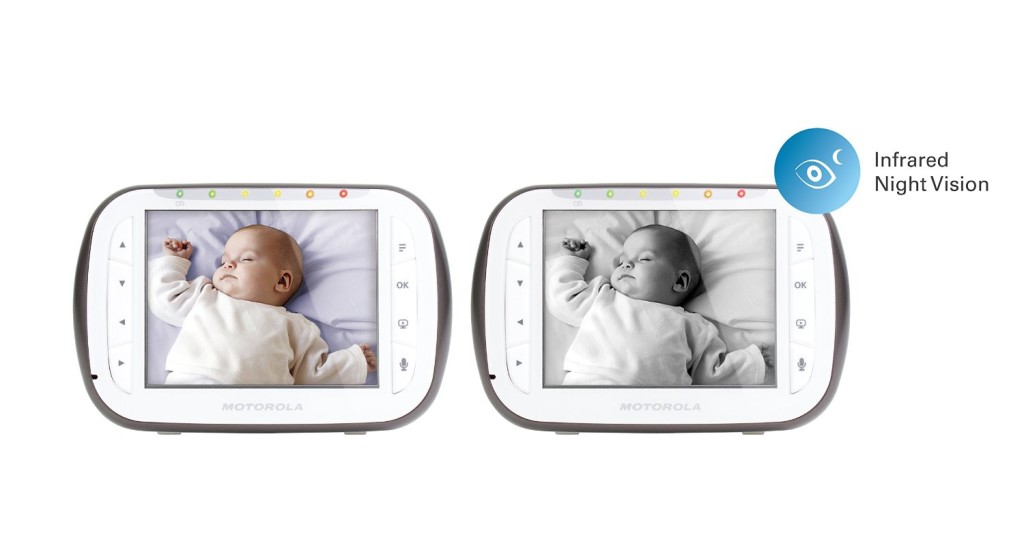 Is the Motorola MBP43-2 Baby Monitor Worth Buying?
When looking into any potential gadget that is designed to keep a child safe, it is important to review every detail thoroughly. The Motorola MBP43-2 Baby Monitor will cost you a few hundred, but for the dual camera capabilities, infrared night vision option, extensive one year warranty, range alert, and incredibly clear microphone, you'll be glad you purchased it!
Click the button below to check current price!

Motorola is known for its ability to design reliable and consumer friendly gadgets that stand the test of time, and this  monitor is no different. You'll fall in love with this and find comfort in being able to see your little one sleeping safe and sound within their bed!