Lorex LZC7091B Vantage PTZ Dome Camera Review

,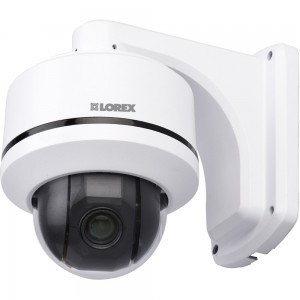 Whether you need a good surveillance management system for your home or office, the Lorex LZC7091B Vantage Super Resolution 10x Pan-Tilt-Zoom Dome Camera proves to be a practical option worth your money. With its 10x digital and optical zoom lens, viewing distant objects is made possible.
You even have the option to mount this camera outdoors or indoors, so that adds to the versatility of this product. Find out if this camera is for you by reading this review about its features and minor limitatiions.
Click Here to read customer reviews…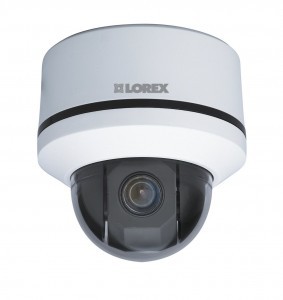 The LZC7091B At a Glance
Lorex introduces its PTZ security camera that lets you view and monitor subjects in any direction. With its powerful zoom lens and fast panning, capturing images while maintaining clarity is ultimately possible.
Even when the camera is installed in low-light conditions, you can still get good quality images. With the 700+ TVL resolution component in this device, focusing on trivial details of images captured is not a problem.
Impressive Features
If you need a solid camera that can effectively monitor and capture high-speed situations, then the LZC7091B will not let you down. It comes with an ultra-fast panning and tilting mechanism, so it can quickly shift its views or follow any target closely despite the rapid motion.
When you want to focus on a specific detail in the captured image, you can use the optical and digital zoom features that let you recognize the smallest details. Just zoom in on the subject with these powerful lenses, and you can easily determine the image clearly whether it is a license plate or any other detail that you wish to find out.
Installation is a breeze with a wall mounting bracket and 100-foot connection cable included in the package. The camera has an IP66 waterproof rating, so you can have the unit installed outdoors or indoors. If you plan to setup the camera outdoors, though, be sure to place it in a sheltered area. This minimizes wear and tear while preventing certain elements from reaching the camera's interiors.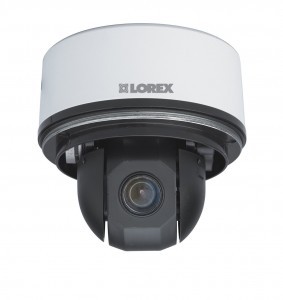 Minor Limitations
When positioned in locations that receive a good amount of light, this camera can capture clear and crisp images easily. However, it has a very low light-sensitive sensor for images, so the camera is not advisable to be placed in extremely dark areas.
If you want the camera to generate night time images, you will have to install it in a spot that receives some light whether from a lamppost, moon, or street lighting. In case the light source is very low, the device will automatically switch to black and white to intensify its light sensitivity.
Bottom Line
Overall, this security camera is quite satisfactory for its price. It performs as expected, so you will have no problem using it in your home or office building. Just be sure to follow the manufacturer's recommendations in terms of the lighting and installation to avoid any issues with this unit.
Check the latest price here!

Great PTZ Camera From Lorex