Lorex LW1742 Review

,
The Lorex SD Wireless Recording Video Surveillance System with 2 cameras and a rechargeable, wireless, 7 inch LCD monitor.

You can keep an eye on everything that takes place in and around your home or business with the Lorex Surveillance System. With either 2 or 4 weather resistant, wireless cameras and LCD monitor, this is the perfect, no problems video monitoring solution. The wireless home cameras come paired with the receiver. You simply mount the cameras to ceilings, walls, or just about any other flat surfaces and connect to the power outlet.

In an increasingly uncertain world, protecting your family is of the utmost importance. The proud and innovative people at Lorex Technology understand this and they've positioned themselves to be the number one global preference for security solutions.
Click Here for customer reviews…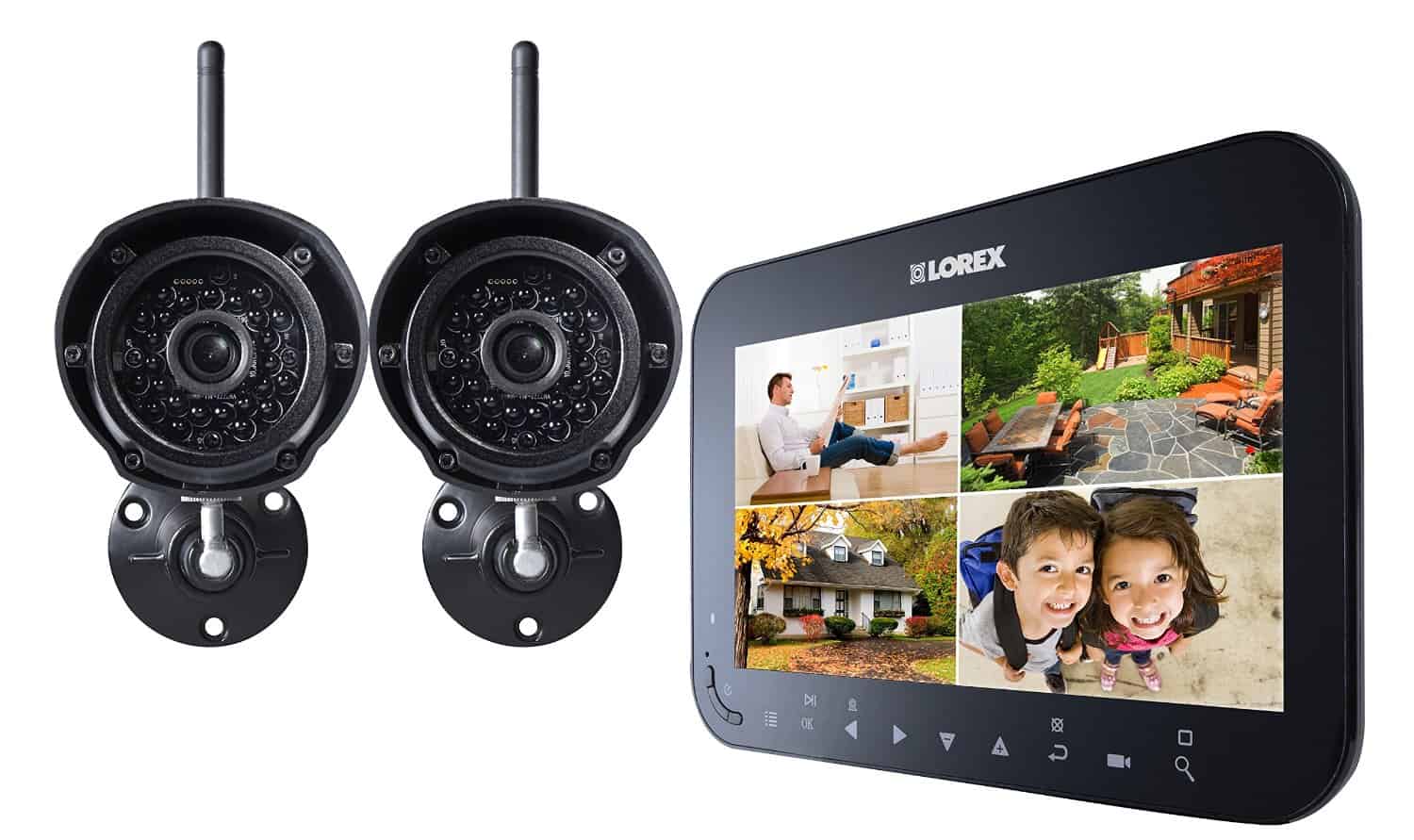 PROS:
No need to hire an electrician for installation
The system works right out of the box
The motion detecting recording option works every time
CONS:
Audio recordings lack perfect clarity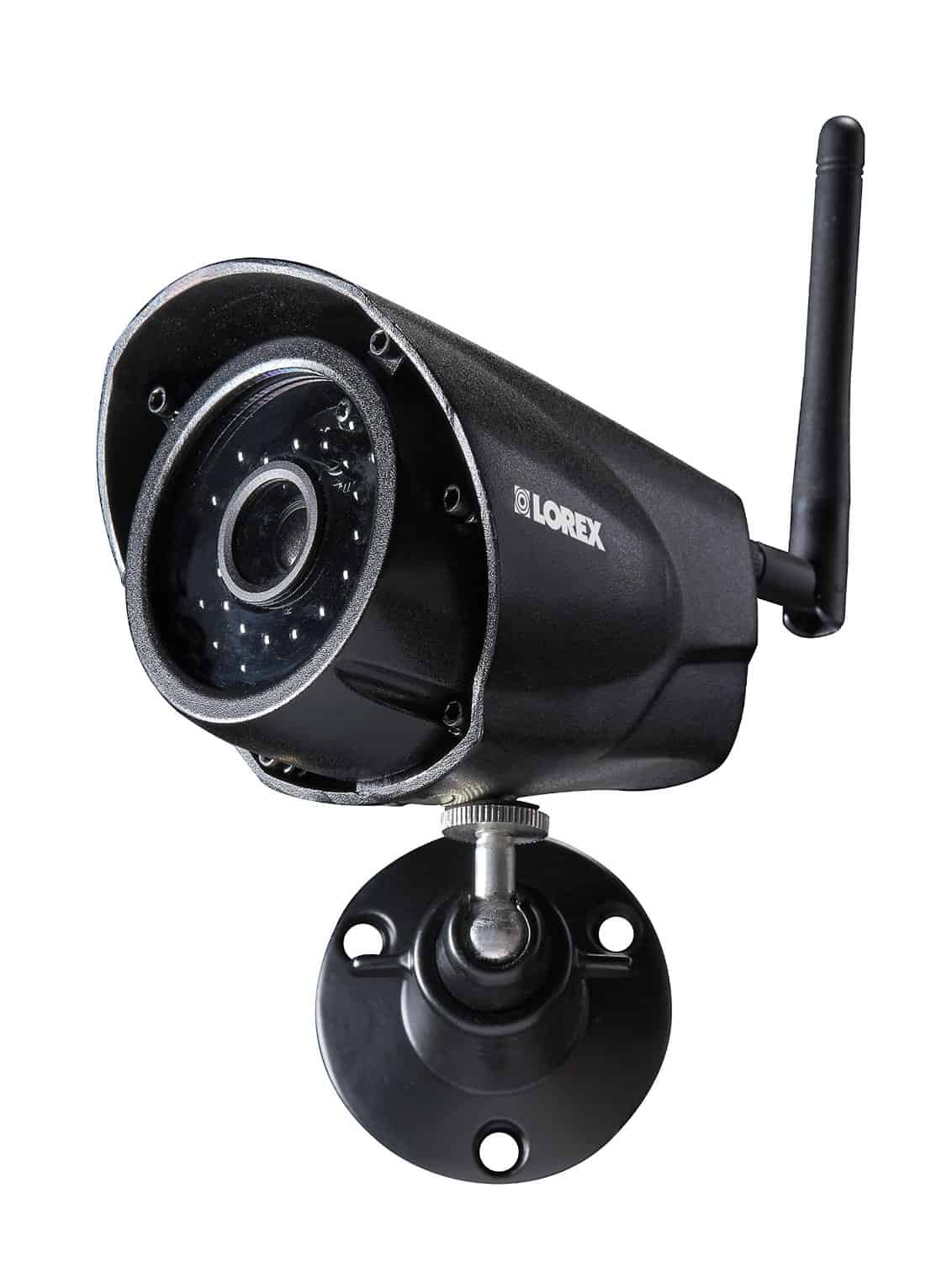 Lorex Technology, as seen on Amazon.com and Flir.com, has been the recipient of the prestigious Consumer Electronics Innovation Award an unprecedented six times.

Attributes
Portable, rechargeable 7 inch monitor
Secure wireless range up to 450 feet outdoors and 150 feet indoors
Weather resistant with an IP65 rating
Installation is quick and easy with no cables
Manual, motion detection, or scheduled recording modes
Night vision clarity up to 65 feet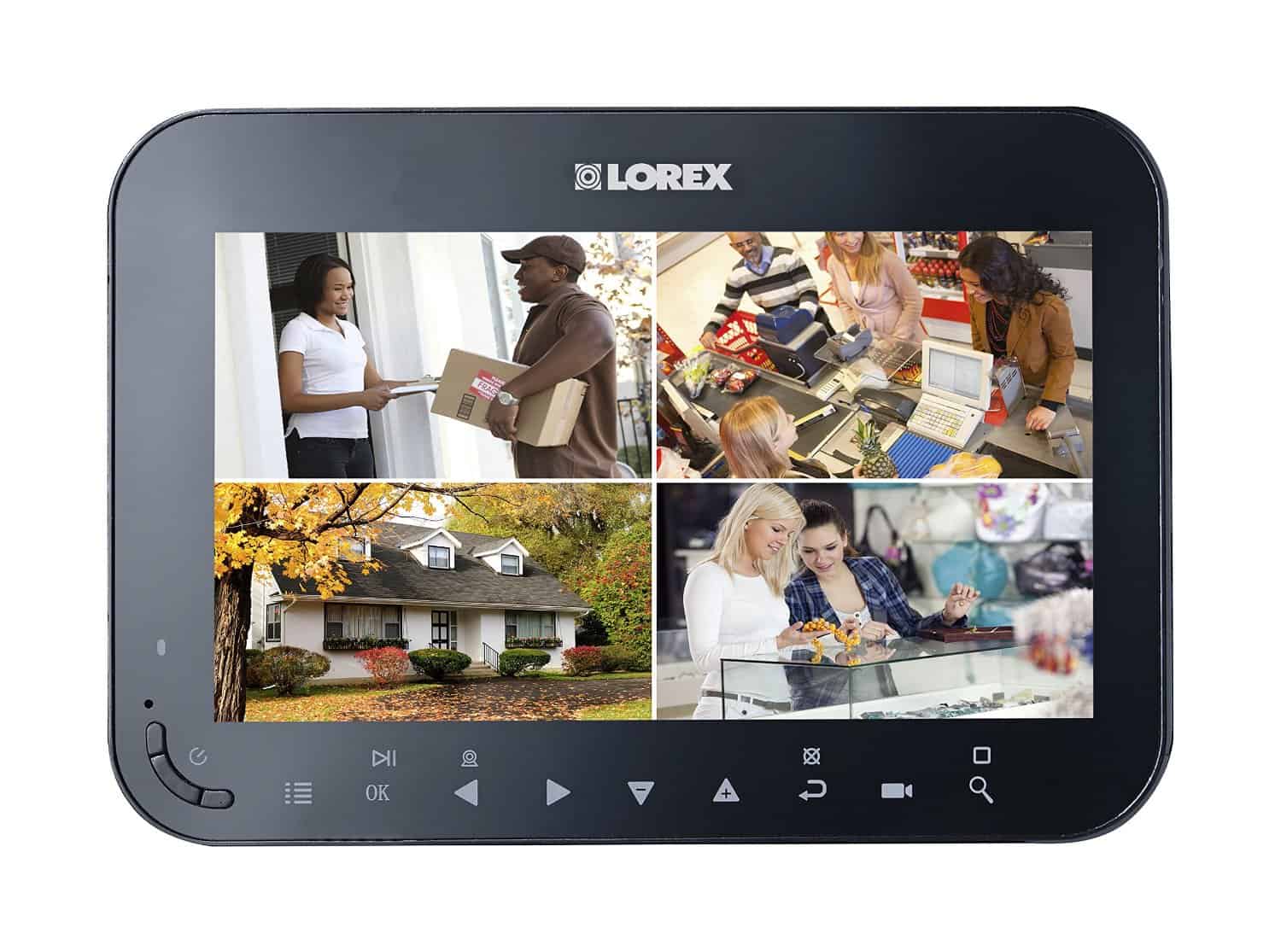 Value
Lorex Technology uses the industry's best quality components to deliver a high functioning surveillance system at a reasonable price.

Distinctive Features
In low light conditions the system switches to black and white in order to deliver clarity.
Clear surveillance at 65 feet in night time ambient light and 45 feet during complete darkness.
The included 10 foot power cord will fit any standard electrical outlet.
The flexible mounts facilitate camera installation on either walls or ceilings.
Your cameras transmit on a wireless signal with the Frequency Hopping Spread Spectrum which cuts out interference and generates a secure signal.
Your videos are time and date stamped for accurate and simply retrieval.
The Lorex Surveillance System is accompanied with an easily understandable menu screen.
The rechargeable LCD monitor has a built-in battery allowing up to 5 hours of portable movement which allows the owner to move about the premises without losing the camera views.
Add Ons
An extra monitor can be used with the system in order to see all camera views from two locations.
Two extra cameras can be purchased for use with the initial four picture monitor.
Click the button below for current price at amazon.com!

Conclusion
Now, at a reasonable cost, you can have effective surveillance capacity in your primary residence, your vacation home, or your business with the Lorex Surveillance System. You will be able to have the capability to view live or recorded videos from the monitor and protect your property from theft or home invasion. And this Lorex system allows true peace of mind. What could be more important?