Lorex LH1581001C4B Review

,
Lorex is a world-renowned manufacturer of high-end surveillance and personal home security system, and the Lorex LH1581001C4B system comes to support that.
What makes this manufacturer stand out from the rest is the fact that it has several revolutionary features and functions, from the well-known Lorex Stratus Connectivity Solution and the Lorex Stratus App to e-mail alerts with attached photo whenever the systems detect a trespassing.
That being said, this Lorex LH1581001C4B review will point out the most notable aspects of this surveillance system.
Click Here for customer reviews…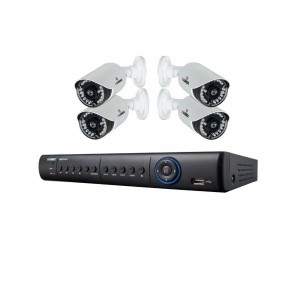 An Overview Of The LH1581001C4B Security System – Features And Functions
The system consists of four high-quality cameras, and it works on an 8 channel DVR mode. Also, there is a one TB hard drive embedded in the system that is enough for more than 900 hours of straight recording.
The Stratus application mentioned above can be used both by Android and by iOS users in order to link the surveillance system to your tablet or your smart-phone, and to receive instant e-mail alerts about incidents as they happen, in real-time.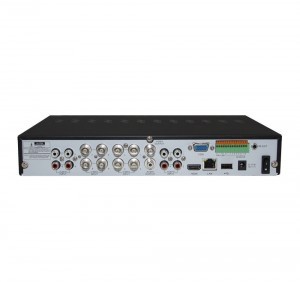 The four cameras are all weatherproof and can be used throughout all the seasons, they come with different mounting options for more versatility and they are designed for professional footage recording.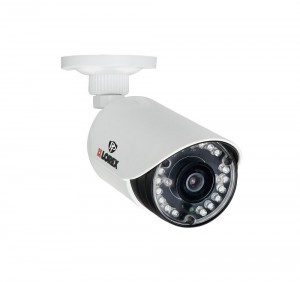 Not only are the cameras very versatile, but the durable, light and solid polycarbonate housing is also designed to make them work even in extreme temperatures that range anywhere from -20 to 120 degrees Fahrenheit. The cameras will work at their best regardless of where you install them, and the good news is that they can be wall-mounted or ceiling-mounted within minutes, quickly and without the hassles.
There is also a Bright Night feature embedded in this surveillance system that gets automatically enabled in low light conditions, thus allowing the security system to capture clear and bright images, even in total darkness. The cameras are designed to always provide optimal performance, and there is no environmental factor to interfere with that – besides this, the bullet camera's casing is anti-vandal as well.
The Bottom Line
To conclude, this surveillance system is especially designed for remote viewing, it is an innovative home security system given all the features and functions mentioned above and it allows you to remotely control it without too much effort.
You can connect the system to your smart phone device by simply downloading and using the application, and you can also secure it with a password. The system's software is also fully compatible with with Windows and with MAC computers.
Check current price by clicking the button below!