Lorex LH1361001C16B Review

,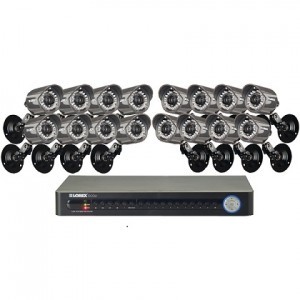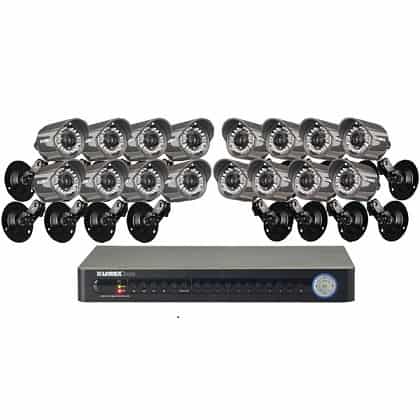 If you have a large departmental store, office with warehouses or even private property and you would like to keep an eye on every corner and know what's going on, then Lorex's new security system LH1361001C16 aka Eco2 should be certainly given a chance! Although it can be quite expensive but its great features try their best to justify the high price tag.
Eco2 comes with 1 TB HDD which is good enough to save months of surveillance videos and you can also add another 1 TB if you want to. You can also make efficient use of this space by selecting motion-activated recording which means the system will only record the video when any motion is detected.
Click Here to see what others are saying….
The system incorporates 16 super+ resolution cameras which would enough to keep an eye on every corner of your property. The 600 TVL resolution plays an important role in producing the clear crisp image quality these cameras provide and add to it the infrared cut-filter feature which provides accurate color reproduction in all lightning conditions.
Night vision is pretty good as the cameras cover area of up to 100ft in darkness, thanks to the BrightNight night vision of the cameras. They can be used for indoor as well as outdoor purposes, however as they are not weather-proof it is advised to install them in place where are they remain safe from rain and snow.
The 3D reflex mounting enables you to install the cameras to any flat surface you want which includes walls as well as ceilings. The system is easy to setup, especially with the Easy Connect Wizard and Easy Connect Auto Port Forwarding Wizard which allows you to easily connect it to the internet and also forward ports on your router automatically, run the software and voila!
Your system will online and monitoring. You can connect up to 3 different monitor simultaneously. Remote monitoring works pretty good as well and enables you to monitor the surveillance videos virtually from any place in the world with access to any device with internet. It is compatible with most of the popular operating systems of present time.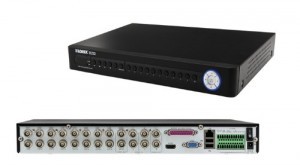 Users can also receive e-mail notifications on their smartphones if or when the system detects any motion and it send you the snapshot as well. However you'll network connection and FREE Lorex DDNS for remote monitoring.
The best part is its PIP (Picture in Picture) feature which gives you the flexibility of monitoring in full screen and the same keeping an eye on other cameras as well and its digital zoom enables you to get a clearer picture even in live recording. You won't be sorry to give this system a try!
Check out Lorex LH1361001C16B Eco2 Security Camera System with 16 Super+ Resolution Cameras at amazon.com.