Infant Optics DXR-8 Baby Monitor Review

,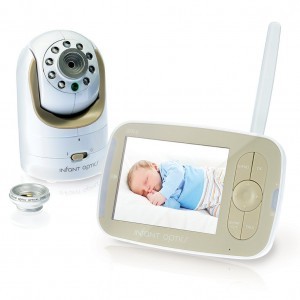 Most parents are willing to pay any amount just to ensure that their babies are comfortable and safe all the time. This attitude has spurred the invention of various products designed to safeguard infants and young children, such as the Infant Optics DXR-8 Video Baby Monitor with Interchangeable Optical Lens.
On the surface, this product may seem like an unnecessary expense. But a closer look, however, tells you that this compact video baby monitor is a practical investment for fathers and mothers who want to ensure that their baby is safe and sound.
Click Here to read customer reviews…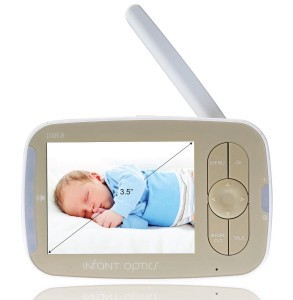 Features of the Baby Monitor
This baby monitor is compact and lightweight, parents can bring it anywhere and still be able to monitor their baby.  It has a 2.4 inch TFT and is complemented by a camera with night vision. The product can be used indoors and outdoors, with maximum reception range of 150 feet and 800 feet, respectively.
It streams video feed at 30 frames per second without lag, and can capture images up to 15 feet away in complete darkness. Security is not compromised at all with its secure FHSS data encryption technology that guarantees that no other people can see video or audio captured by the camera.
The monitor is powered by a 900mAh Li-on battery that is fully rechargeable and can last for a day of continued use. It also has a 'white noise eliminator' module that eliminates noise when the camera detects no noise for 10 seconds. And it is upgradable as it can support up to 4 camera units, making it perfect for growing families.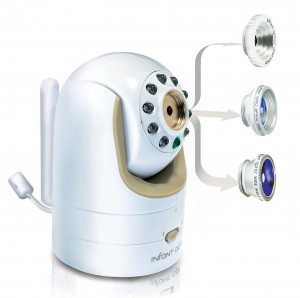 Praise for the Baby Monitor
Many parents who have used this baby monitor are all praises for the ease in setting up this device.  There is no need to install software in the monitor or camera, as users simply have to turn both the units on and they are ready to go. The camera is also easy to install, with wall mounting screw and vertical mounting stand incorporated in the package.
The camera can capture clear video and audio day and night, and its automatic sleep function enables it to save power when it detects that the baby is asleep.  But it will turn on once it detects a single sound in the room, like when your little one starts to cry.
Another impressive feature of this baby monitor is that it won't interfere with other electronic devices nearby, like cellular phones and home Wi-Fi connections.  Sound and video captured by the device is also of superior quality. And for $100 on Amazon, this equipment may have to be one of the most reasonably-priced gadgets around.
Drawbacks of the Baby Monitor
Many of those who have bought and used the baby monitor have few complaints on the product, except for the inability of the monitor to send out an audible warning when its battery is about to die. Unlike most baby monitors that beep loudly when the batteries are running out of power, the Infant Optics DXR-8 has no similar feature. Perhaps that's the only negative in this otherwise cheap, useful and well-designed baby monitor.
All in all however, the Infant Optics DXR-8  Video Baby Monitor gives you value for money, and that is a good enough reason to buy this product.
Check current price of DXR-8!