Honeywell L5100PK Review

,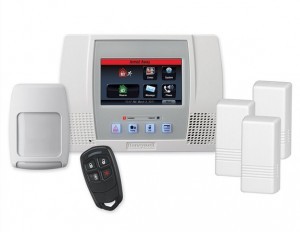 Security products of Honeywell are appraised and used worldwide from security cameras to alarm systems, Honeywell is always coming up with new and innovative products to provide you the ultimate security for your property as well as your loved ones. L5100PK – LYNX Touch is a member of Honeywell's family of independent wireless controls and boasts a nice and stylish 4.7″ color LCD touchscreen with intuitive graphical icons and easy to understand and operate user interface. The system is equipped with advanced features of alarm communication and other top of the line features such as home automation and controlling.
Click Here for more reviews…
Honeywell has equipped the system with a Wi-Fi communications module which allows users to easily connect it with other remote services and reduce their monthly costs. Moreover, there's no need for a data cable to connect it with remote services. You can use it for primary or back-up purposes, it boasts 4G technology and it is tweaked to select the optimal signals available from 2G, 3G and 4G in the area. Such advanced connectivity options provide the security services the flexibility they require to cater the needs of all of their customers, whether they use POTS lines, mobile phones or VoIP.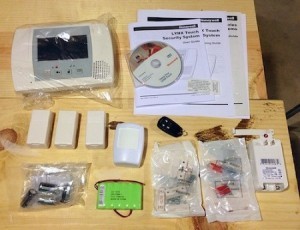 Another great feature is the inclusion of Honeywell's Z-Wave technology for connectivity. It lets you integrate different services such as lighting, thermostats and most importantly security, providing you complete control right at the panel. If you want to remotely control these services then you can opt for optional wireless Android tablet keypad which is equipped with Wi-Fi. If you go for Honeywell's Total Connect Remote Services then you can control the security, locks, thermostats and lightning right from your Smartphone, Pc or Mac from virtually anywhere in the world.
You can also get pull/push content by using AlarmConnect technology of Honeywell regarding weather forecast (up to 5 days), news and traffic. Other features such as system and zone status' voice announcement, for user recorded messages you can access family message center, 16 different user codes, 3 panic functions, the event log can store around 128 events which you can view anytime, you can even leave your property without disarming the system due to QuickExit feature, get display of real-time clock, get up to 64 zones which include 16 key-fob zone and 48 programmable zones, options of ILP5 Internet module, Wi-Fi module,Internal RJ31X and GSMVLP5-4G GSM radio and many other great features to provide complete security.
Click Here for a closer look.