Hikvision DS-2CD2132-I Hands-On Review

,
The modern world that we live in is a dynamic, ever-changing place. Our population is at an all time high and we live in a highly mobile society, a mobility that brings great benefits to all of us. At the same time, this highly fluid modern lifestyle of ours brings intrinsic risks, making security a concern that we all need to address.
There are many modern devices designed to enhance our personal security, and one of the most beneficial of these devices is the humble security camera. Security cameras have been around in many forms for quite a long time, and as time has gone on they have evolved into some very impressive pieces of technology.
These modern security cameras come in a variety of shapes and styles, and boast a wide variety of functions and capabilities. One of these varieties is the trusty dome camera, and this is the type of camera which we will be reviewing, namely the Hikvision DS-2CD2132-I.
Not all dome cameras are created equal, and with so many different brands available on the market it can be hard to decide which one is the best value. Before we review the Hikvision camera, we should answer some relevant questions. First, what exactly is a dome camera? What are some of the basic features of dome cameras? And, how does the Hikvision DS-2CD2132-I stack up? Lets answer these questions.
WHAT EXACTLY IS A DOME CAMERA?
A dome camera is a small video surveillance camera that is in wide use in many places of business, homes, and other places such as retail stores.
These cameras are characterized by their small size and dome shape. They are usually ceiling mounted; many are mounted flush to the ceiling, others may be attached to poles that extend down from the ceiling; these are known as pendulum mounted domes. Even though they are mounted on ceilings most of the time, they can actually be installed virtually anywhere, and quite a few are wall mounted.
HOW DOES THE HIKVISION DS-2CD2132-I STACK UP?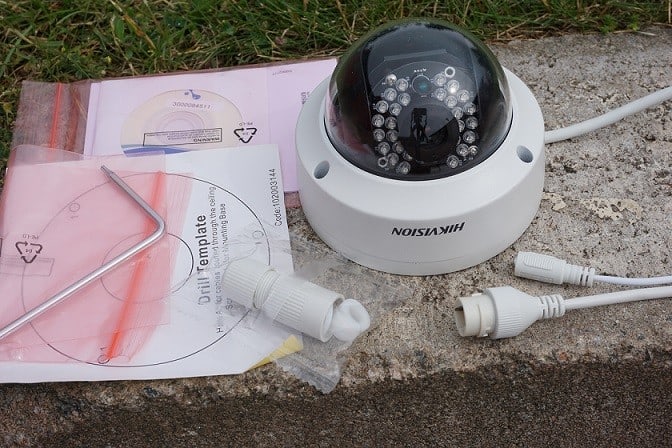 Features at a glance
1/3" 3 Megapixel CMOS sensor
Smartphone apps are available
H.264 dual-stream encoding
2-Axis (pan/tilt) adjustments
30 fps at 1080P or 15 fps at 3 MP
IR LED advertised working distance of 30m
Different sized lenses: 2.8mm, 4mm, 6mm, and 12mm fixed lenses
We got our hands on a model and decided to test it out. According to the specs, it has a 355 degree pan capability, so we set it up at our driveway to record out on the road.  As I mounted it, I was impressed by the solidity of the model; it really looked like it could take a licking and keep on ticking. After mounting, it only took a few minutes to pop in the disc that comes along with the product and to open up the software GUI.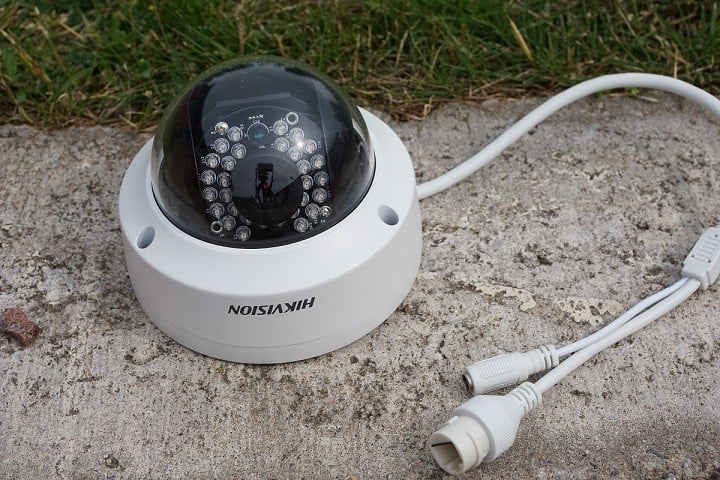 The DS-2CD2132-I comes with a preset ip address like all Hikvision. Check out our review of Hikvision DS-2CD2032-I where we show you more in detail how to change IP adress with the included software called SADP. 
I was instantly struck by the excellent image resolution, fidelity, and color; with a max image resolution of 2048×1536, and full HD 1080p, this thing really got the job done. Its ip66 rating ensures that no dust or water would ever get inside its well sealed casing.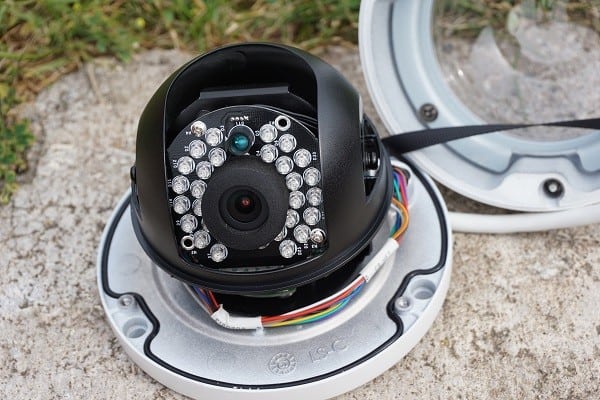 The nighttime performance was okey, but not as good as the equivalent bullet camera. I played around with all possible settings for a few hours in total darkness, but couldn't get really sharp image at night.

You will find many image settings on the camera, which allows you to change things such as the sharpness, contrast, WDR options, exposure settings, set noise reduction, and white balance.
The included software iVMS-4200 PCNVR is definitely user friendly, and the wide variety of settings and options really gives you the feeling that you are in total control. I was very impressed with the precise video choices it provides access to, with at least 18 selections to be manipulated. It has standard features such as alarm settings and some extra ones such as a smartphone app.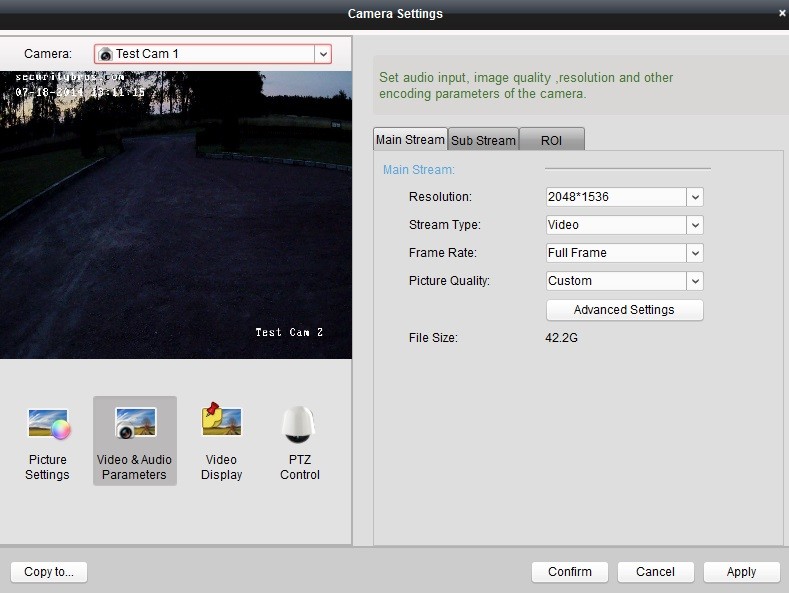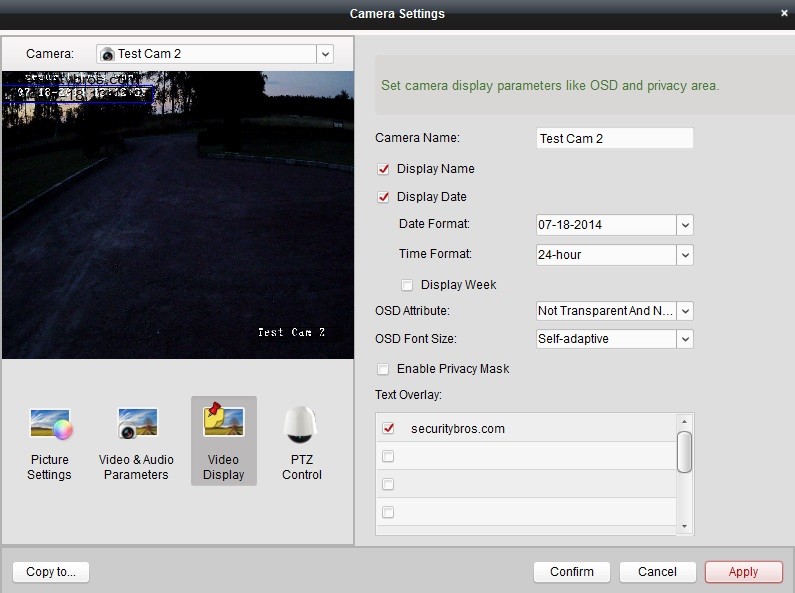 This is the event managment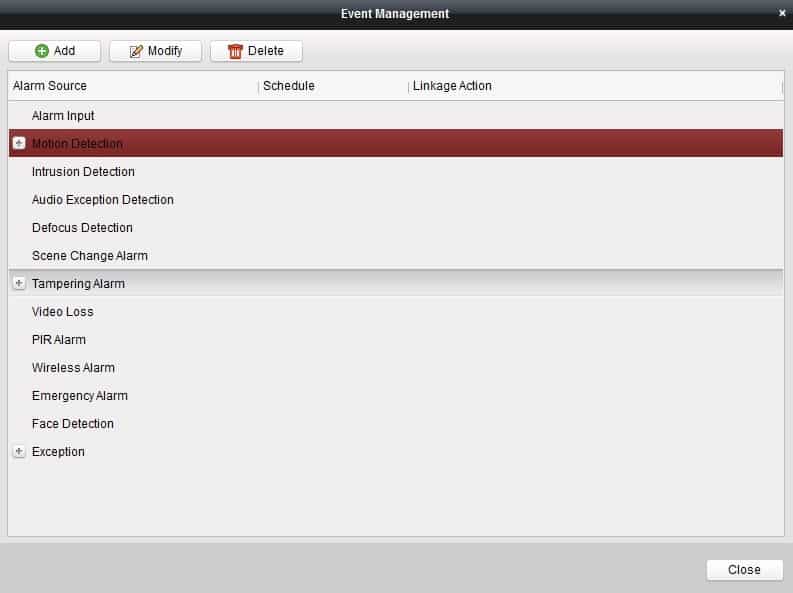 Heres a daytime image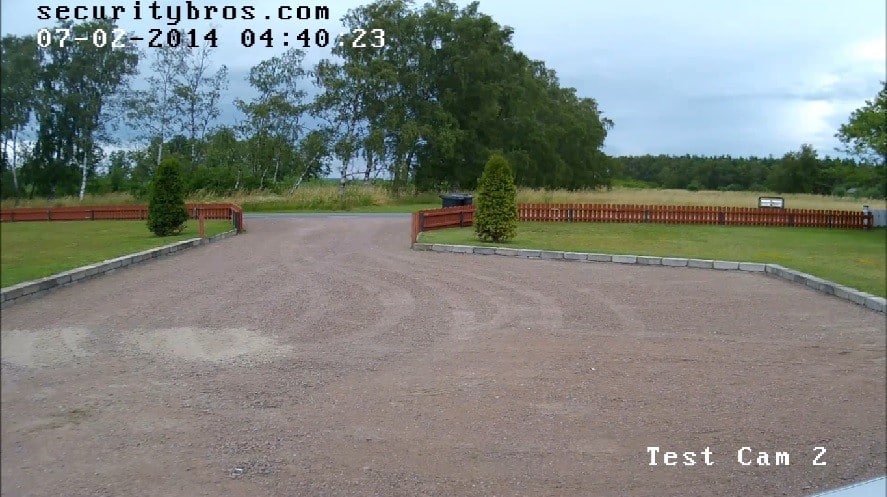 And nighttime image (this is not taken in total darkness)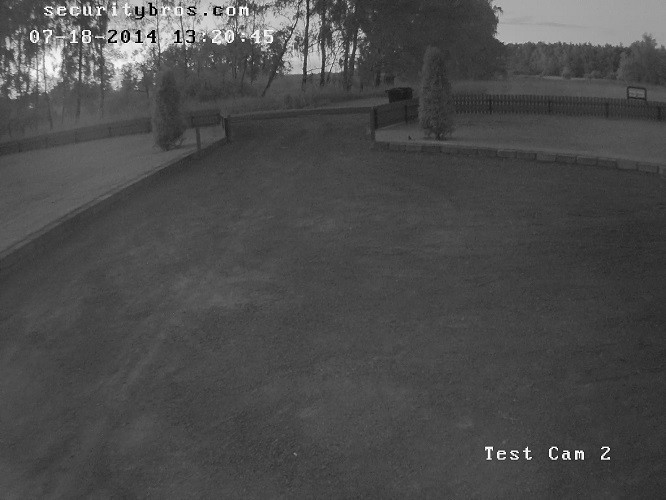 And ofcourse the recordings
All in all, I found the camera to be capable of taking good images in most sorts of lighting conditions, in total darkness the performance was only okey. I found the software to be detailed but yet very easy for anyone to use. For the price of this product, anyone who decides to purchase one will definitely be getting a great value for a great price.
You can buy this camera from amazon.com, click the button below for current price!