Hikvision DS-2CD2085FWD-I 8 MP Network Camera Review

,
Earlier this year Hikvision announced their new product line, called Easy IP 3.0, a technology using H.265+ encoding for better storage and reduce bandwidth which opens up the possibility to use 8 MP ultra-HD video in surveillance.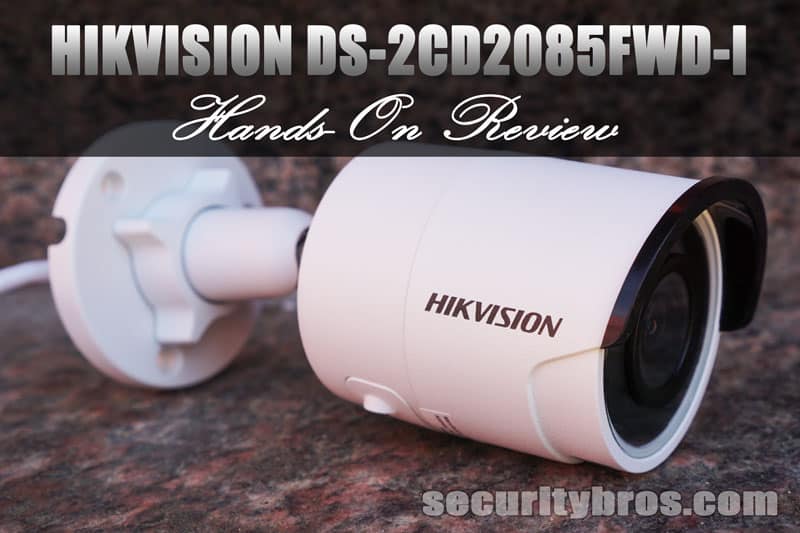 We decided to take a closer look at the Hikvision DS-2CD2085FWD-I 8 Megapixel Bullet Network Camera. The camera comes with many great features like built-in Micro SD slot, 120dB Wide Dynamic Range, 3D Digital Noise Reduction, 1/2.5″ Progressive Scan CMOS sensor and an image resolution of 3840×2160 at 20fps.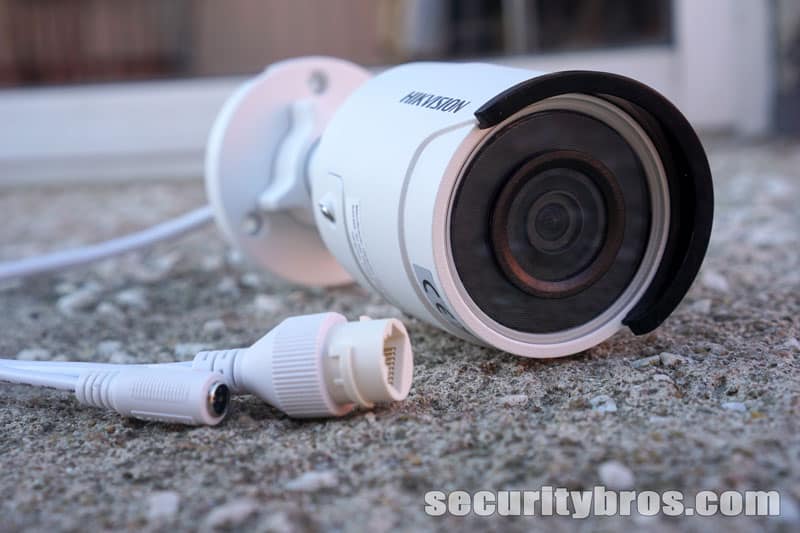 Our camera we tested used a 4mm lens but other lenses are available, from 2.8 all the way up to 12mm. There are some new functions as well in Hikvisions new line of cameras that we think are worth mentioning.
Line Crossing Detection: crossing a pre-defined virtual line triggers the alarm. Up to 4 pre-defined virtual lines

are supported.

Intrusion Detection: entering and loitering in a pre-defined virtual area triggers the alarm. Up to 4 pre-defined virtual areas are supported.
Object Removal Detection: objects removed from a pre-defined area trigger the alarm, such as the exhibits on display.
Unattended Baggage Detection: objects left alone in a pre-defined area, such as baggage, purses, or potentially dangerous materials, trigger the alarm.

Face detection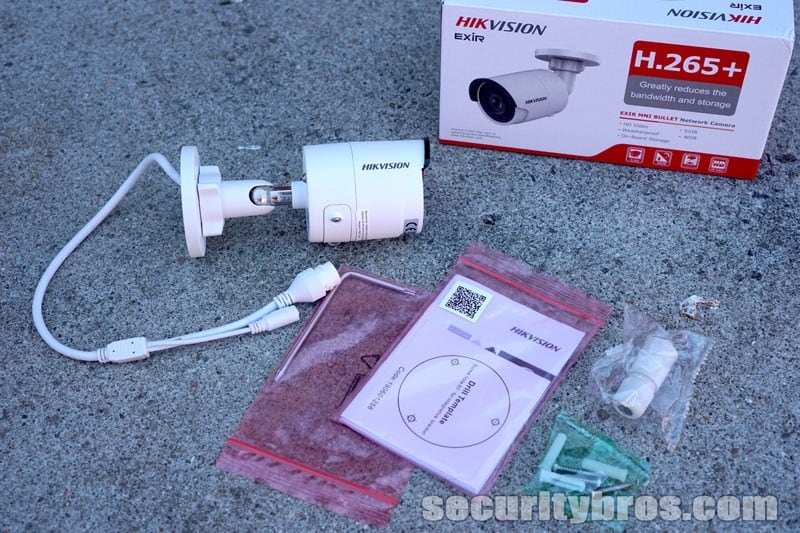 The box is kinda empty with just the camera, installation guide, some screws and a drill template. It would have been great if they had included Ethernet cable and maybe a power supply for people unable to use POE.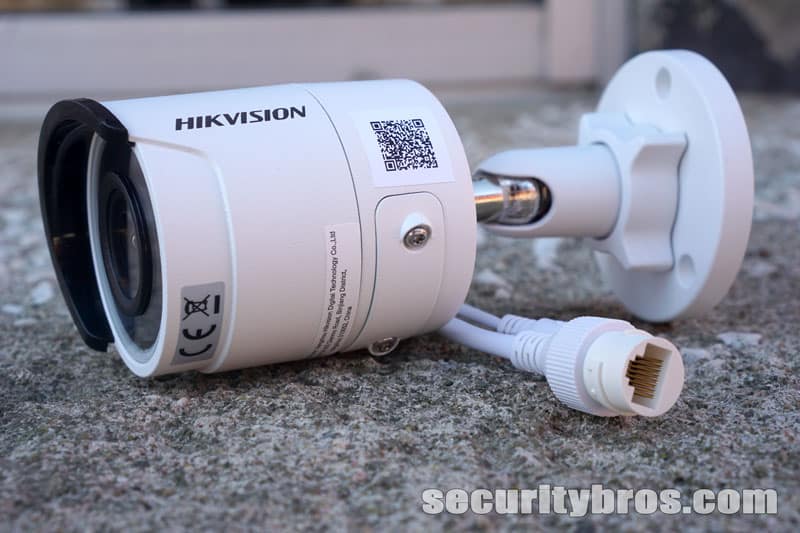 You will be surprised how small this camera actually is, it's not much bigger than the Hikvision DS-2CD2042WD-I that we tested last year, which is impressive for such a powerful camera.
To access the SD slot you need to unscrew the cover plate which is designed for easy access even when the camera is mounted.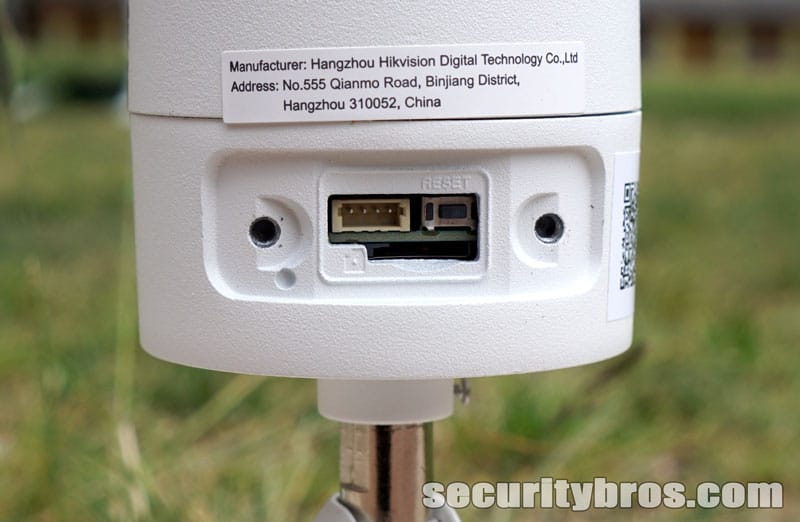 Installation and setup are really easy and all the program and tools can be found on the including CD or on Hikvision's website. When you plug in the camera for the first time you need to change the IP address of the camera to one that will work with your network.
Just run the including program called SADP and it will find your camera and allow you to change IP address, port, subnet and gateway.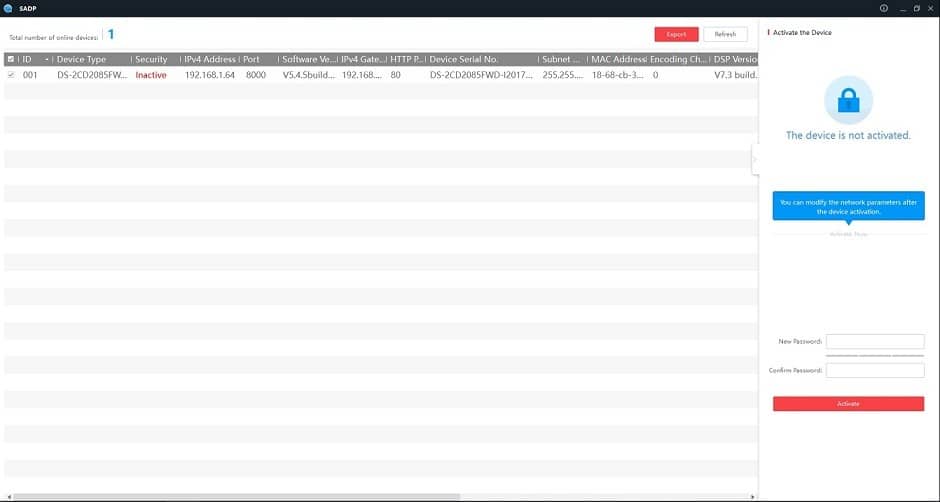 Now you can access the camera by typing your IP address in your browser.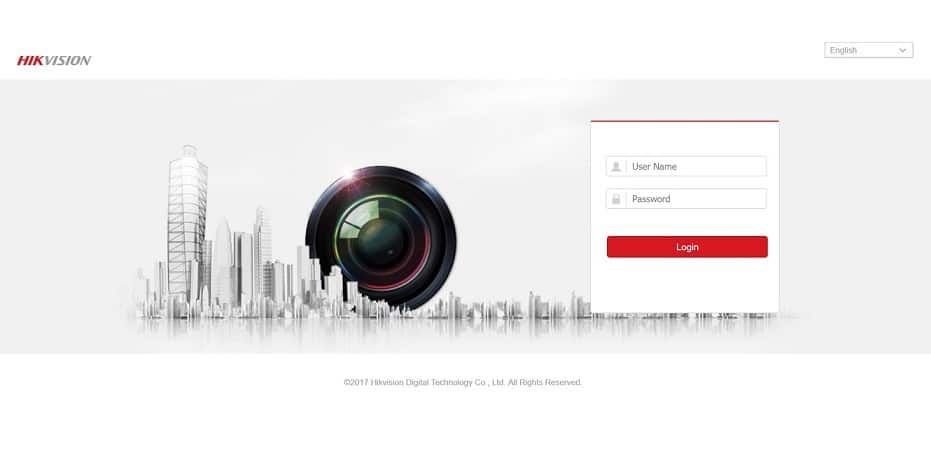 Inside the web interface, you can change any settings you want for the camera. We won't go into too many details here since it's very individual what settings you want to use.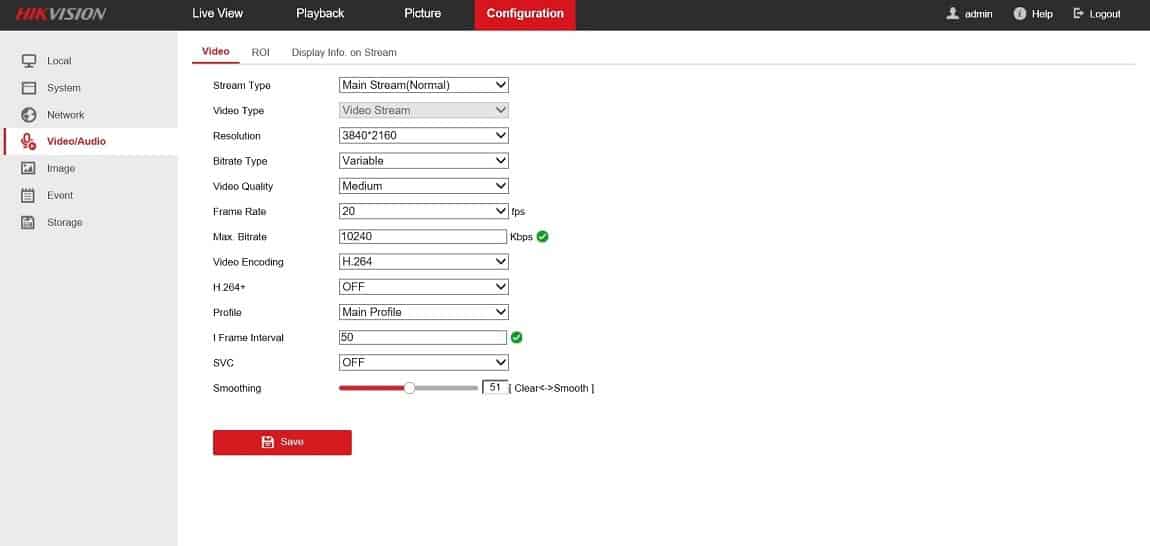 As usual, we did 2 short recordings, one daytime and one nighttime. These videos were recorded with the highest settings of 3840×2160 so depending on your internet speed you might need to let them load for awhile before watching. And make sure you change the quality to 4k in the youtube player.
Some final words about this camera, BUY IT! This is, without doubt, the best IP camera you can buy for under $200. The image quality is excellent and probably comparable with a $2000 camera.

Check customer reviews and latest price on amazon.com!