Hikvision DS-2CD2042WD-I 4MP Network Camera Review

,
This is Hikvision's flagship camera in their "2-line" series of mini bullet network cameras: the DS-2CD2042WD-I.
Internet Protocol (IP) surveillance cameras are digital video cameras that use an internet network to send and receive information. This means you can access and examen data from anywhere as long as you have a computer with an internet connection.
This network camera comes with a 4 mega pixel progressive scan CMOS sensor with an image resolution of 2688 x 1520 which produces extremely high quality footage. We have provided a few examples of image and video quality below so you can see for yourself.
Click Here for customer reviews…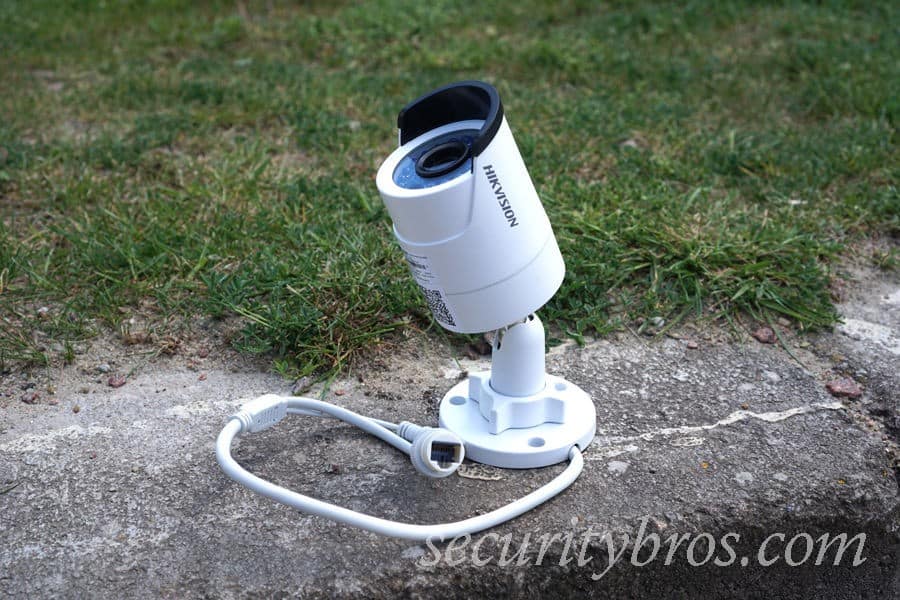 The camera we tested came with a 4mm lens which gives 83º angle of view, but you can also get a 6mm lens which gives 55.4º angle of view, and provides a narrower but more zoomed in view.
The camera has an IP66 weather protection rating (which in plain English means it is completely protected against dust and will hold up fine in the rain). It has many great features such as 3D Digital Noise Reduction, 120dB Wide Dynamic Range and IR up to 30m. Its affordable price makes this camera one of the best in its class of mini bullet cameras.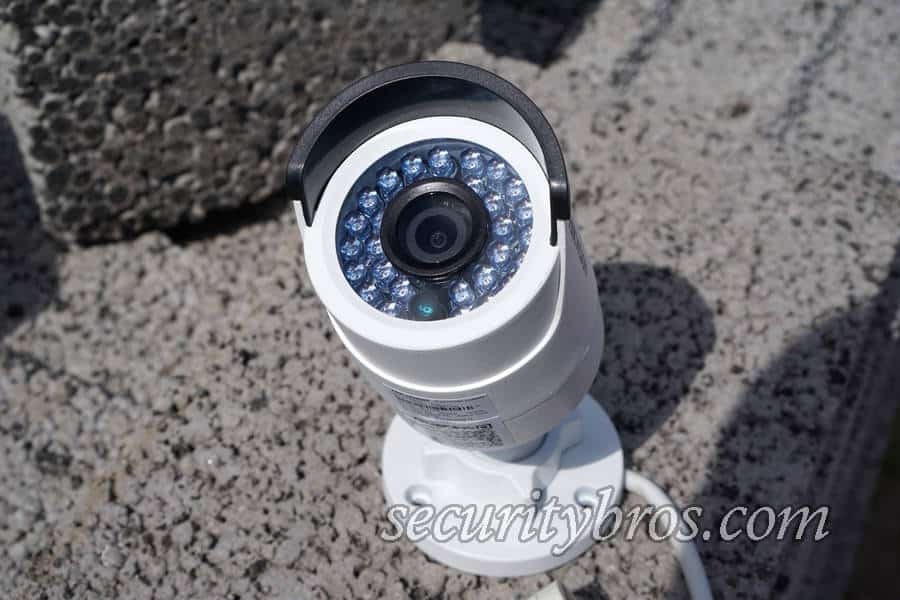 About Hikvision
Hikvision is one of the world's leading supplier of video surveillance products and solutions. They produce sophisticated security systems which are used in industries all over the world including retail, banking and finance, and commercial and residential applications.
Their commitment to investing in research and development means they are able to continually work on product innovation, and makes them one of the key technology leaders in the global security market. So whether you're interested in smart IP cameras, alarm systems, HD analog cameras or video management software, Hikvision offer great options at affordable prices.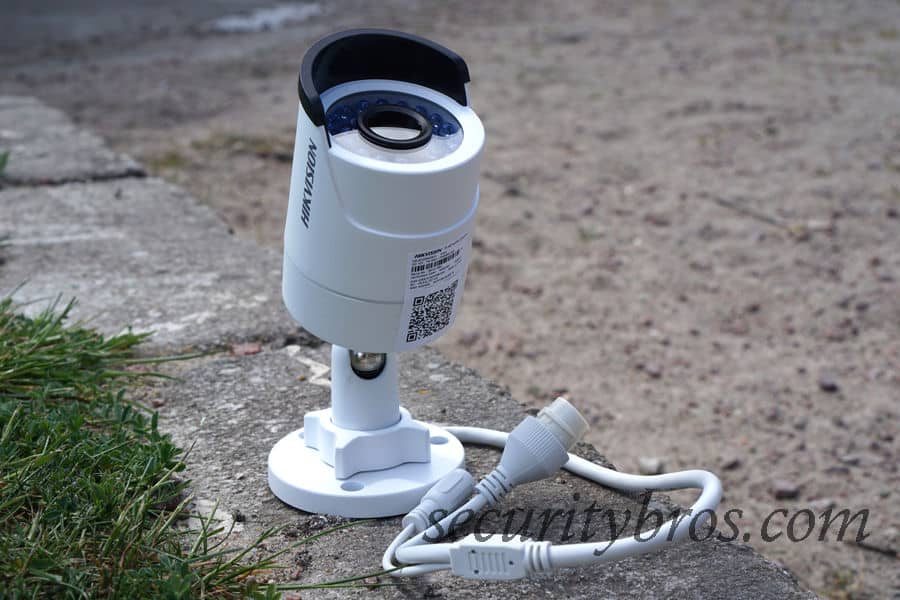 After you've mounted the camera in your desired spot you will need to change the fixed IP address from 192.168.1.64 to one that will work with your network. Don't worry if you're a beginner, this is easier than it sounds.
All you need to do is install the included software called SADP on your computer (this is a "scan and search program" that will automatically find your camera).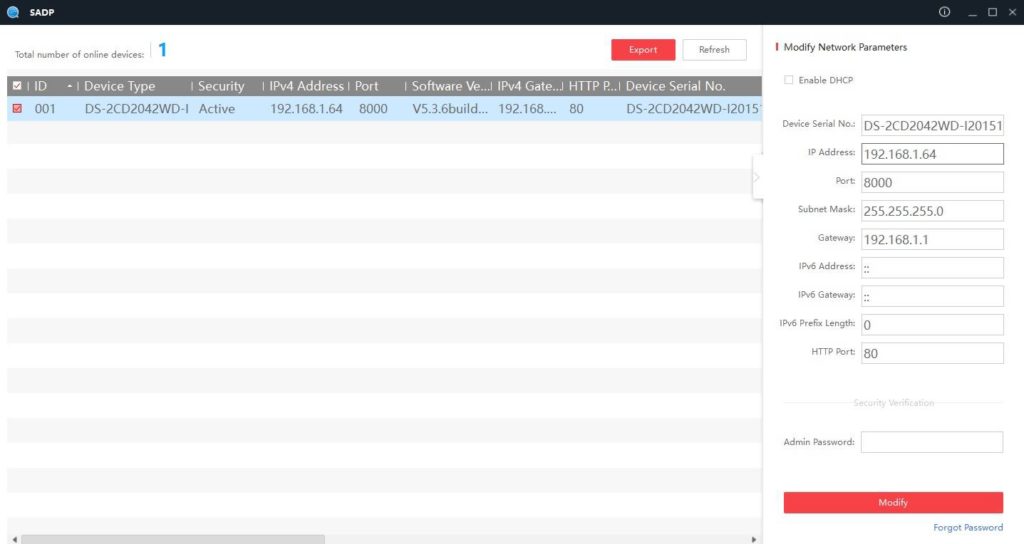 From here you can modify the IP address, port, subnet and gateway. In order to activate the camera and later access its settings and adjustments, you will also need to create a new password. If you are having any trouble with the set up, you can contact Hikvision using their online support form.
The camera can be used with various operating systems such as any Windows and Mac OS. We accessed the web interface using Internet Explorer (we also tried Mozilla but it didn't work).
To access the cameras's settings and adjustments, just type the camera's IP address in the address bar of your browser and log-in to the interface. The preset username is "admin", and you'll also need to enter the password you created previously when activating the camera.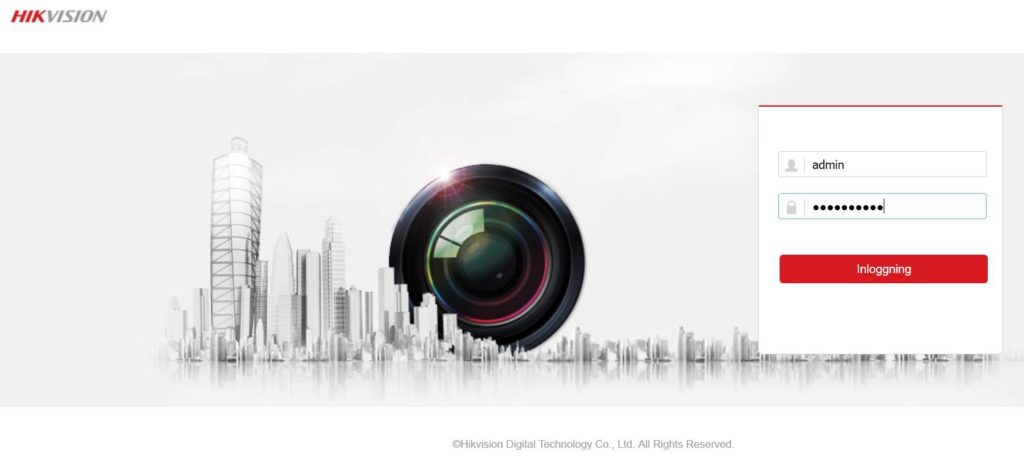 In Network Settings you can change TCP/IP, DDNS, PPPoE, Port and NAT. You have one for basic settings and one for advanced settings.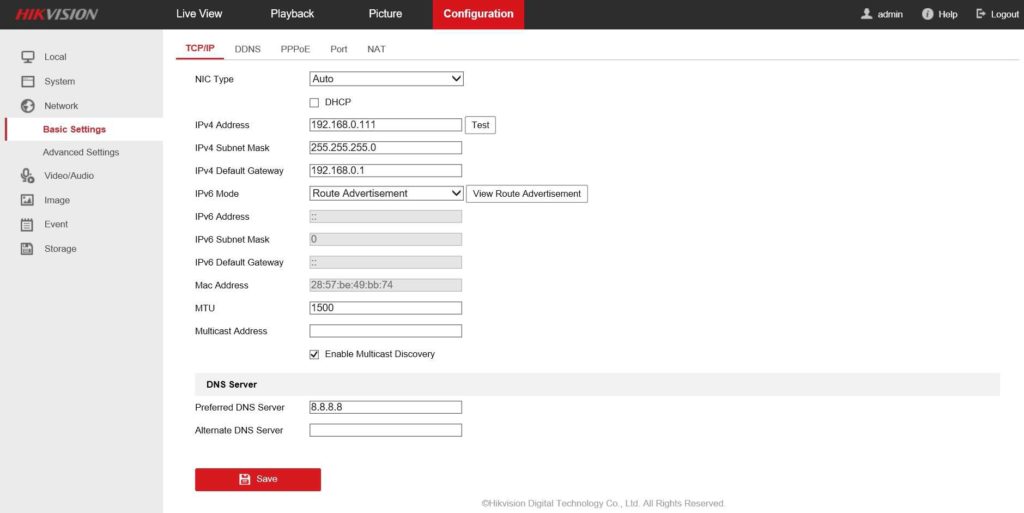 Go to Image Settings and Image Adjustment and play around with the different settings to find the best option for your camera. It may take some testing to find just the right configuration for your location.
We found that our camera worked best with the pre-set settings, but that might not be the case for you. This is also where you can make changes to settings such as Exposure, Day/Night switch (from automatic to on/off), Backlight, White Balance, Image Enhancement and Video Adjustment.
You can also set the camera to only record when motion is detected in a defined area, which means you can save space in video storage. There are 7 levels of motion sensitivity to choose from, but bare in mind that your chosen setting may be more sensitive during night vision, so it's best to test this in both daylight and darkness.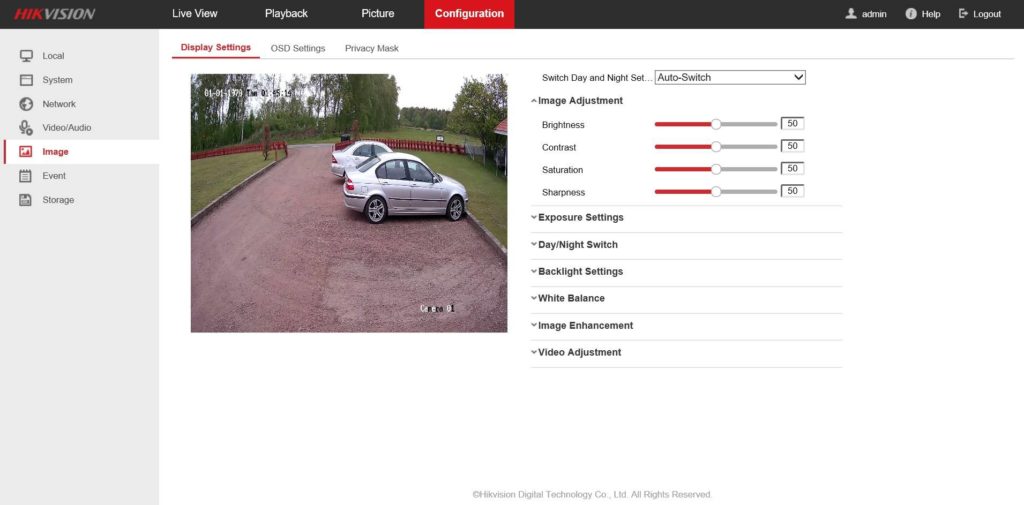 It also comes with a PCNVR called iVMS-4200. You will just need to install the software which you can access from Hikvision's website or from the included CD.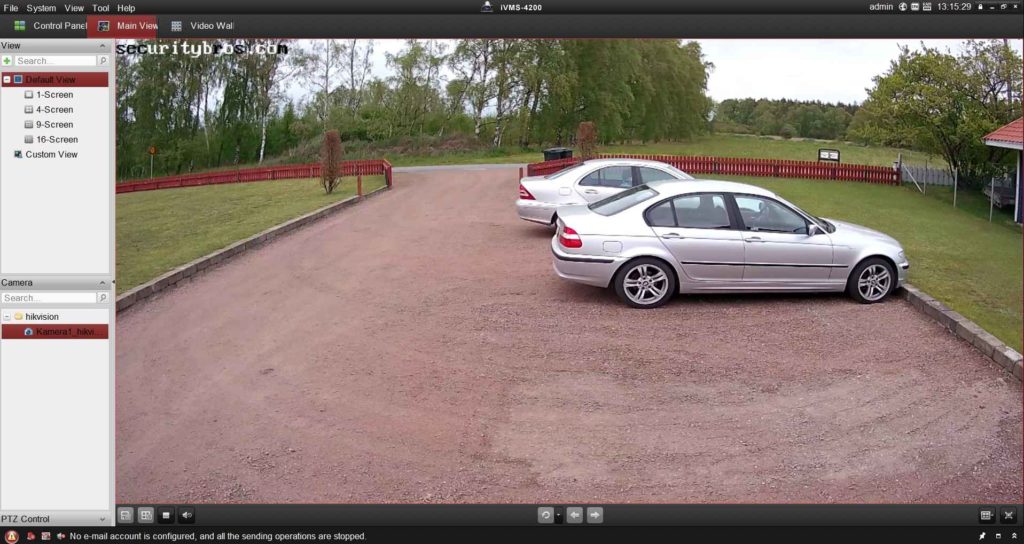 And now it's time for the fun part, let's take a look at the data. As you can see, the camera's high resolution graphics produce really sharp and crisp images. This is an example of an image taken during daytime.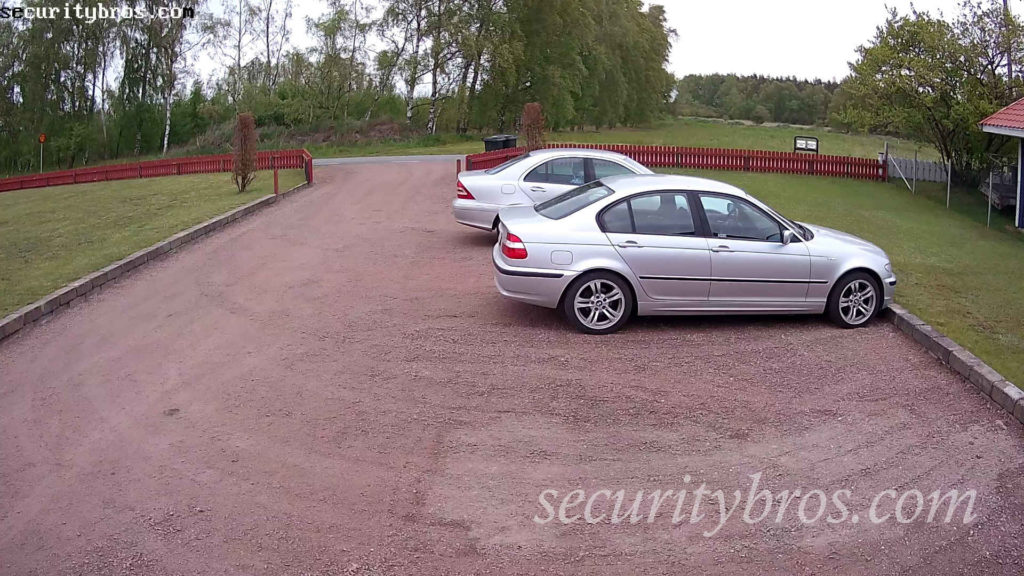 And here's an image taken during nighttime. We are pretty impressed with the quality, as nighttime images are also sharp and offer a clear view.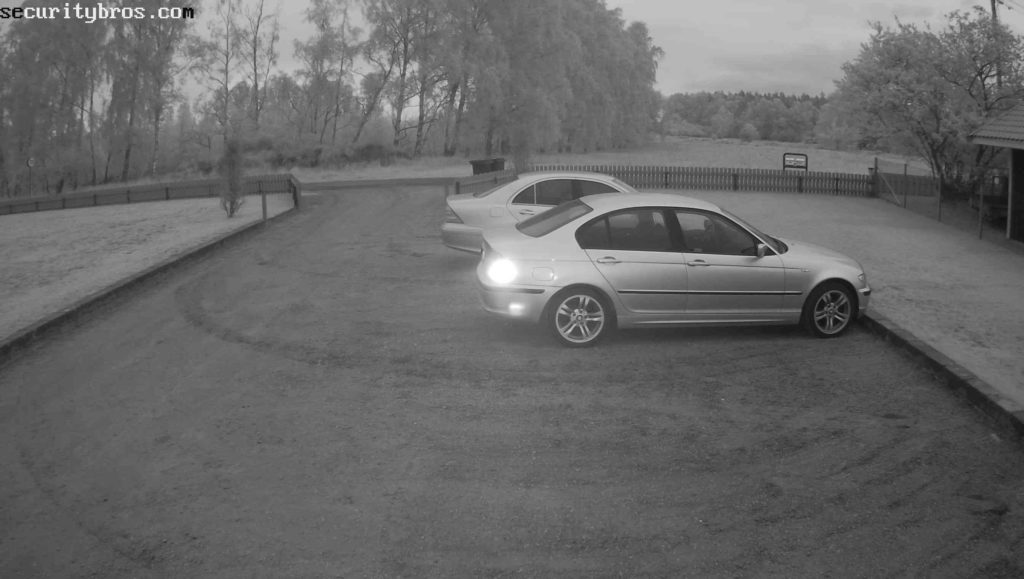 Here you can see the quality for daytime video recording.
And here is an example of video recording during nighttime. The infrared has a reach of up to 30 meters, which means you'll still be able to make out finer details.
Hikvision's DS-2CD2042WD-I IR Mini bullet offers high quality footage at a very affordable price. Images are crisp and clear when used in both daylight and night vision, and the HD video quality ensures a vivid picture at all times. Its easy installation means you don't have to be an expert in security systems to set it up,
You can access the data from any computer with a compatible operating system and internet access. You can set the camera to respond to pre-programmed commands, such as only recording when motion is detected, so you won't waste valuable storage space on hours of unnecessary footage.
This is a cost-effective choice which is suitable for residential use or for small businesses. There is no limit to the amount of cameras you can use on the surveillance network, so you can easily expand it to suit your needs.
Check latest price and customer reviews at amazon.com!