Hikvision DS-2CD2032-I 3MP IR Bullet Network Camera Review

,
The Hikvision DS-2CD2032-I 3MP IR Bullet Network Camera is a great small, compact bullet camera that performed extremely well in all our tests. For its price, the quality is excellent and well worth the investment. This product is highly durable and produced crisp, sharp, beautiful footage every time we tested it.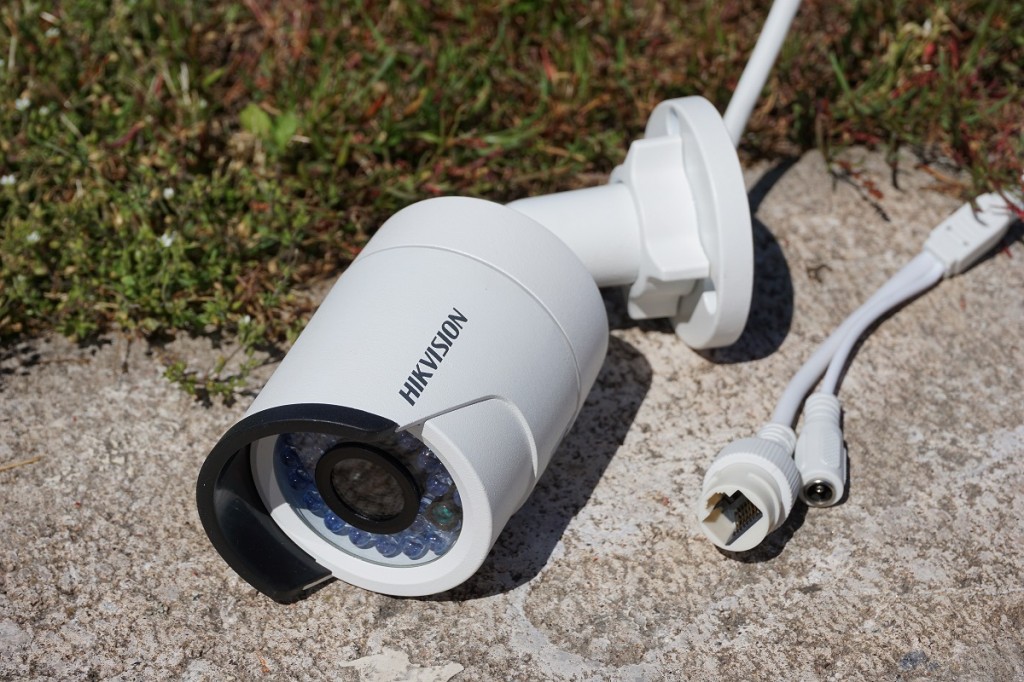 If you were to look behind the Hikvision DS-2CD2032-I camera lens, you would see a tiny, but extremely powerful, 3MP progressive scan CMOS sensor. In laymen's terms, this essentially means that it is crafted specifically with quality in mind. This sensor allows the camera to produce crisp, high-definition footage every single time. In our tests, we used the 4 mm lens, which is standard for this camera, but 6 and 12 mm lenses are also available.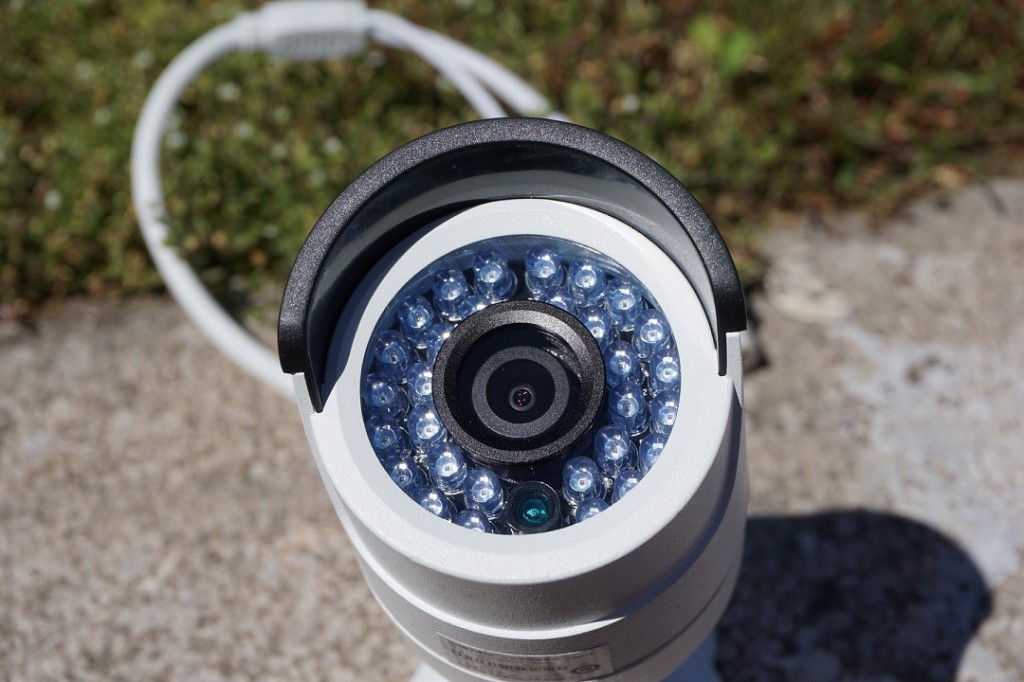 About Hikvision
Hikvision Digital Technology Co., Ltd. has been a leader in the video surveillance industry since their humble beginnings back in 2001. The company is based out of China, and grew from a group of no more than 28 people to a worldwide enterprise employing over 8,000 people. Hikvision's primary product offerings are video surveillance products, including hybrid and standalone DVR's, NVR's, digital video servers, compression cards, dome camera, and high-definition IP bullet cameras.
This camera is easy to install as it comes with a software called SADP, which uses a scan-and-search feature to automatically find your camera's location. 
These cameras come with a fixed IP adress at 192.0.0.64 which you need to change to one that will work with your network.
After you have installed SADP run it with the camera connected to your router,  it will find your camera and allow you to change the IP adress.
.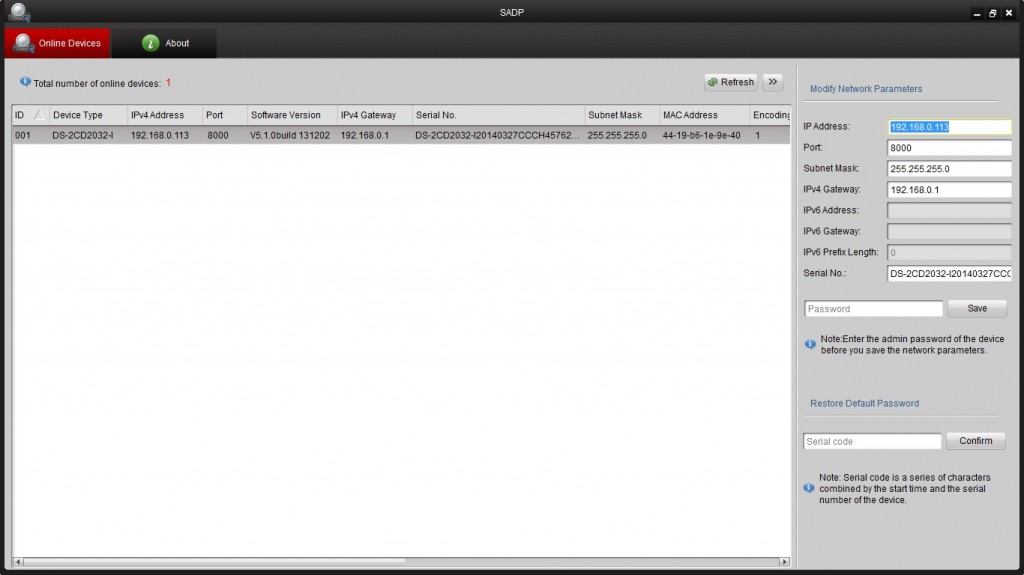 Once you have changed the IP adress you can now connect to the camera via a browser to the web interface for more adjustments and settings. Just type your IP adress in your web browser. The default username is: admin and default password is: 12345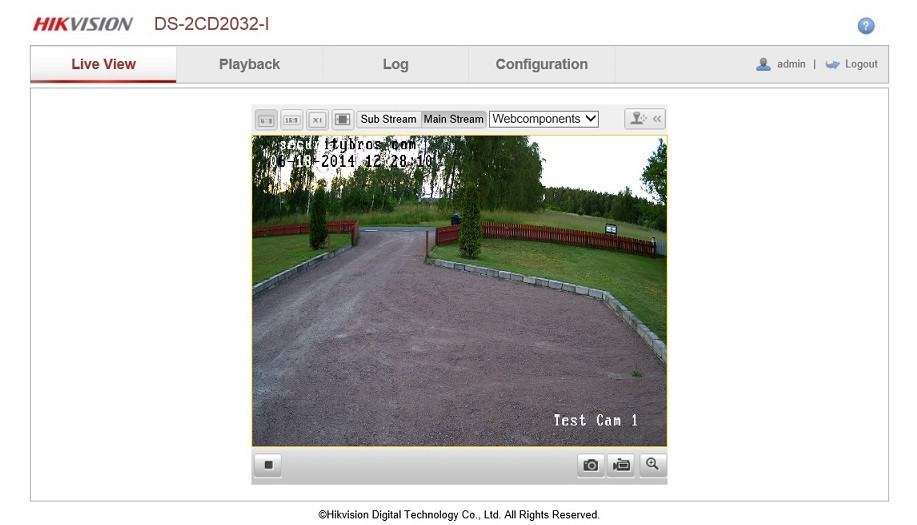 This is how the web interface looks like. Here you have lots of options to play around with and tweak.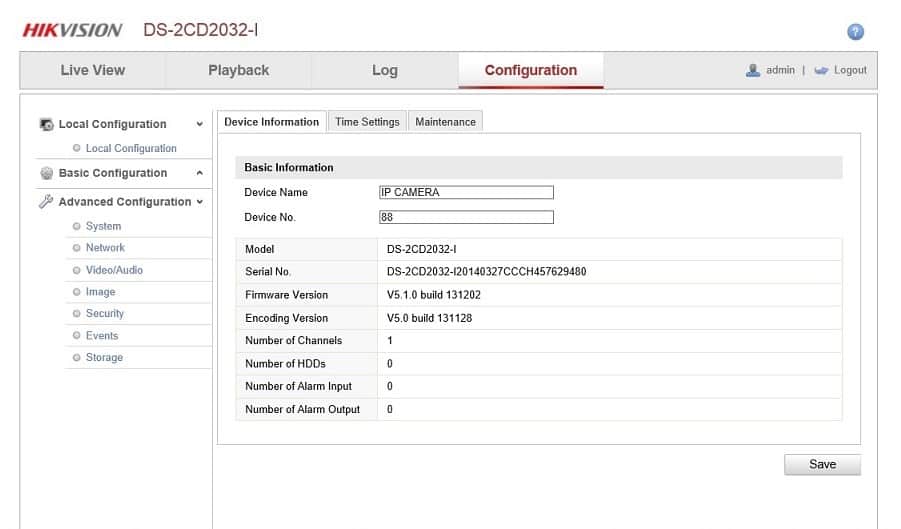 In network meny you have many settings to choose from.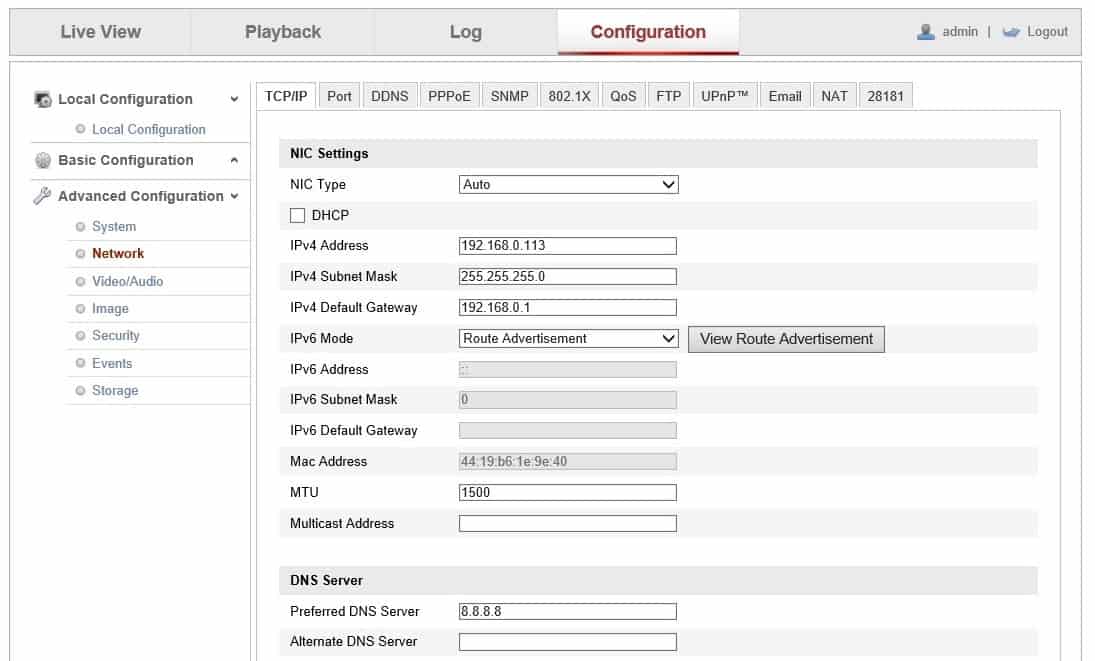 This is how the image settings meny looks like, I recomend you to play around with the diffrent settings here and see which one gives you the best quality.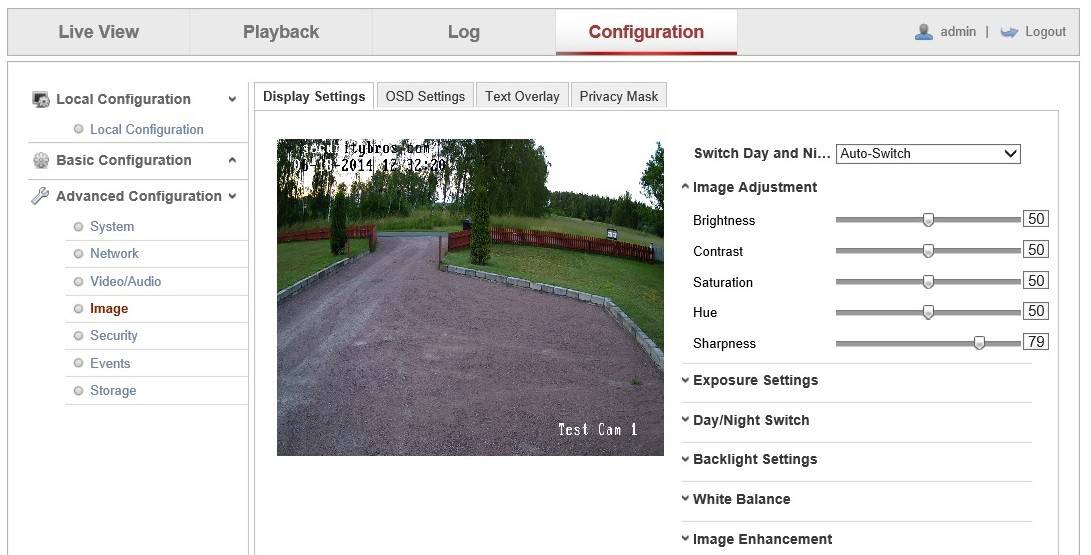 In events meny you can choose how and where you want motion detection. Its actually a great feature, you just click and draw on the screen where you want motion detection activated.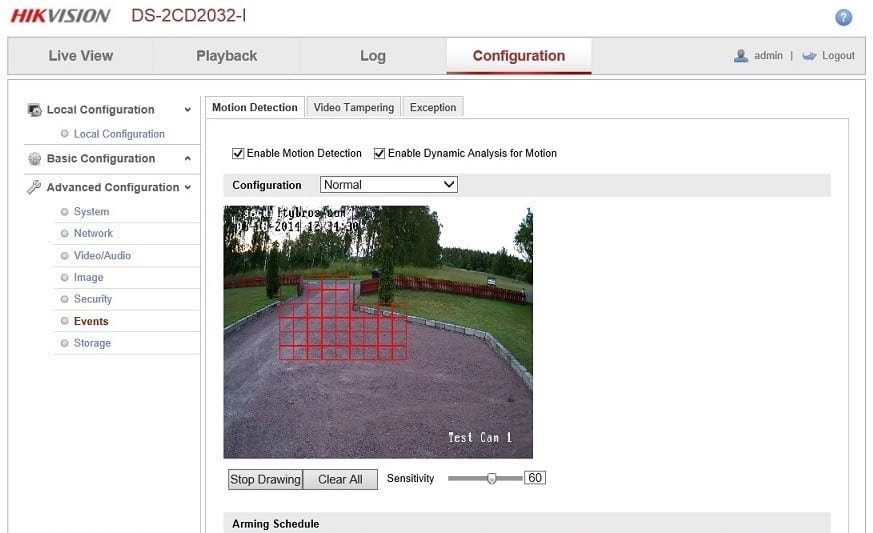 Okey, thats the web interface. Lets have a look at the including pc software called iVMS-4200 PCNVR.
 About PCNVR
The iVMS-4200 PCNVR is designed to manage the embedded network surveillance devices, such as network cameras and encoders, and provides mainly the storage and management function for the input video stream. It functions as a NVR installed on your PC, only it has not a specific hardware device and dedicated record file storage HDDs. The software cuts the complexity of the surveillance application, meeting the needs of small and medium-sized projects
First you need to import your camera and add a hard drive. If you only have one hard drive on your computer you need to create a new partition or you can use a external hard drive. Click here for more info on how to create a new partition.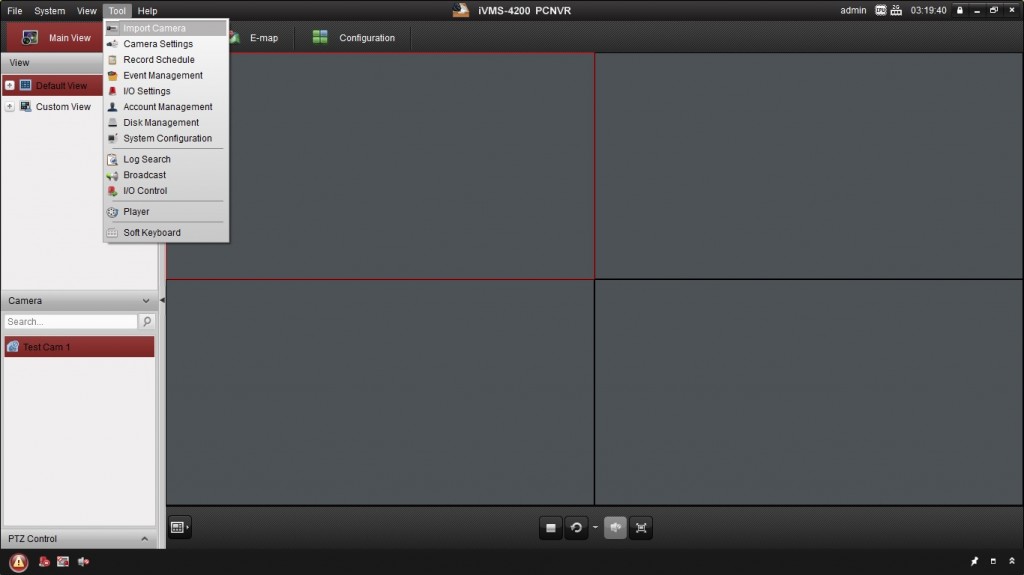 This is how it looks like when the camera is connected.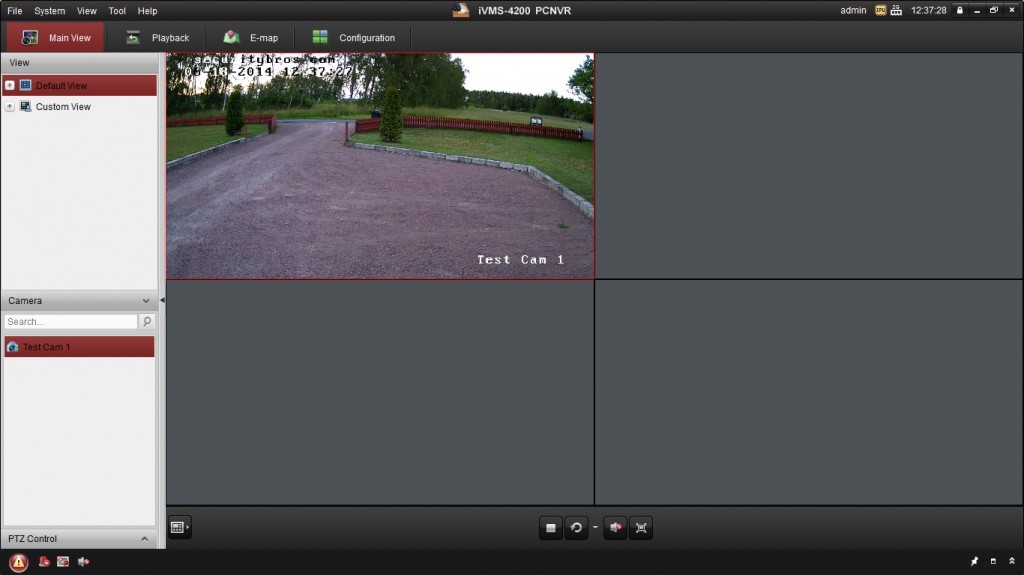 Here is a daytime picture with the highest settings on the camera. The camera we tested we used a 4mm lens (standard) and from the camera to the road is about 20-25yd.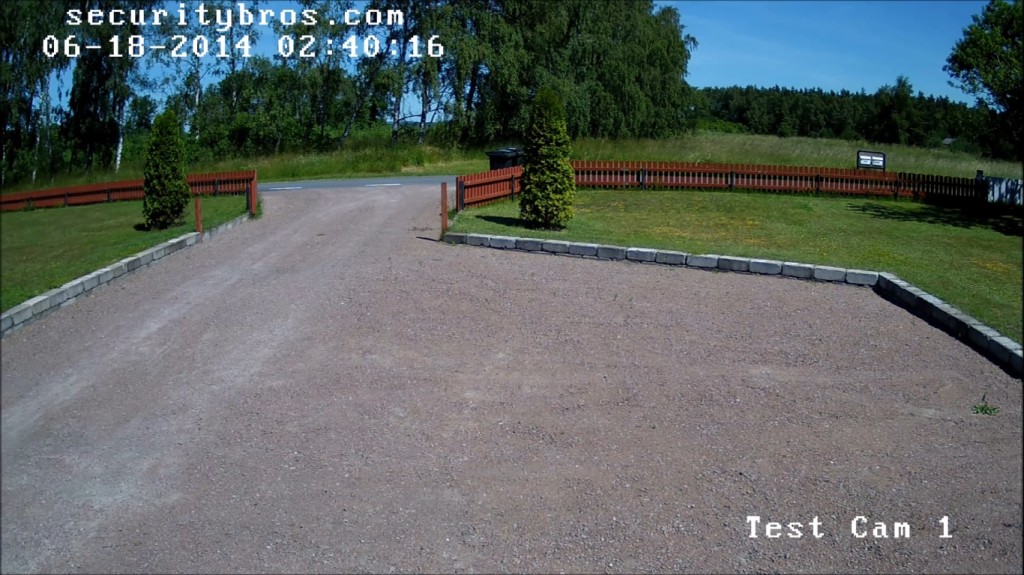 And night time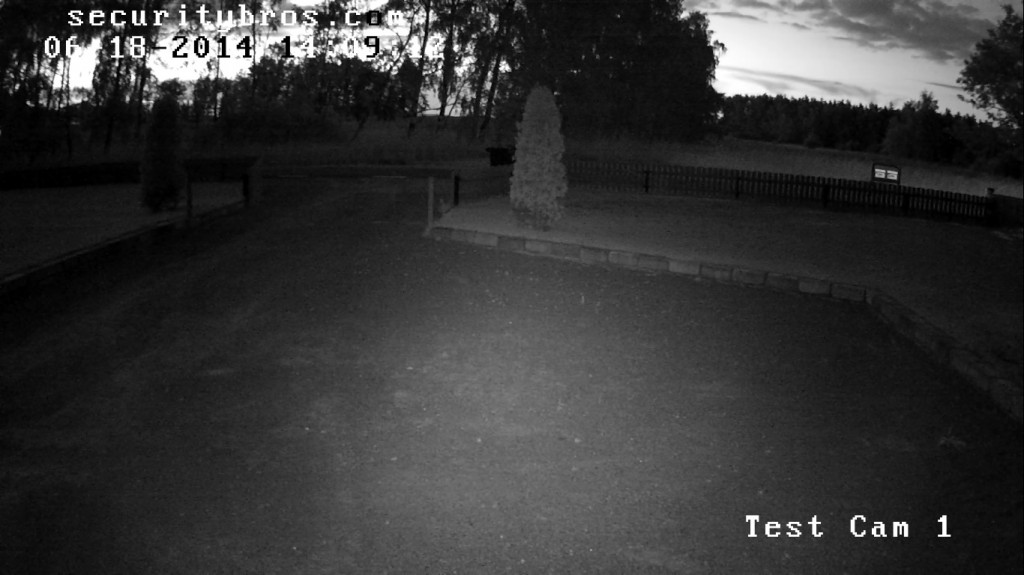 And ofcourse here are the recorded videos. Both day and night time.
Okey, so to summarize this review, we just want to say that this is a great camera for anyone looking for a small high quality bullet camera. With its low price and great image quality  this is definetly a thumbs up from us.
Click the button below for current price at amazon.