Grandstream GXV3610_FHD Review

,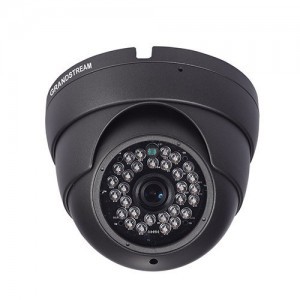 Manufactured by Grandstream, the GVX3610_FHD model is a dome camera that can safely be used both inside and outside of your home. Some of its most notable features include the IR-cut filter that, as you may know already, is designed to deliver realistic day and night image reproduction in clear and bright colors.
The camera also has fixed, high-quality lens that can film in real-time, MJPEG compression – this mode is designed to reduce the file size without interfering with the quality of the video footage in any way. That being said, this Grandstream GVX3610 review will offer you a brief insight into the main characteristics of this dome security camera.
Click Here to read customer reviews…
What Are The Most Trusted Features Of This Camera?
The built-in audio system and high-quality microphone is designed to ensure an efficient two-way audio. The camera also supports SIP/VoIP connections and it can be easily connected to a larger residential or commercial surveillance system, at no extra cost whatsoever.
This is a easy-to-use, advanced and scalable IP camera that can be used 24/7, it is a fixed dome-type device and it comes with a built-in IR LED system as well. The maximum possible resolution is of 1080p in high definition, meaning that the camera can shoot video footage at a 1920 X 1080 resolution.
On the other hand, the accurate CMOS sensor is always ready to detect movement and to let you know whenever you might be dealing with an unwanted intruder, so you can always ensure the integrity of your home. This dome IP camera can ensure a reliable and wide dynamic range of 100dB, and the progressive scan CMOS sensor mentioned above has no less than 3.1 megapixels.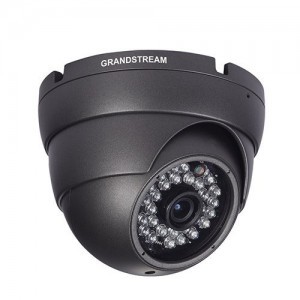 In spite of the fact that the camera is PoE compliant, it does not allow you to zoom on the subject, and this can be seen as a disadvantage as opposed to other outdoor dome IP cameras – at the same time, it is not vandal-proof either.
However, it does come with two different compression formats to choose from: the MJPEG which is the most commonly used format, and the H.264 – also, the system relies on an advanced gSurf software and it comes with an ONVIF feature as well (Open Network Video Interface Forum).
To conclude, the GVX3610_FHD by Grandstream is good for a somehow efficient video surveillance of your home and it can be a very cheap addition to a larger security system that is particularly useful for commercial and industrial purposes.
Get the latest price here!

Great Dome Camera From GrandStream