Foscam R2 1080P Wireless IP Camera Review

,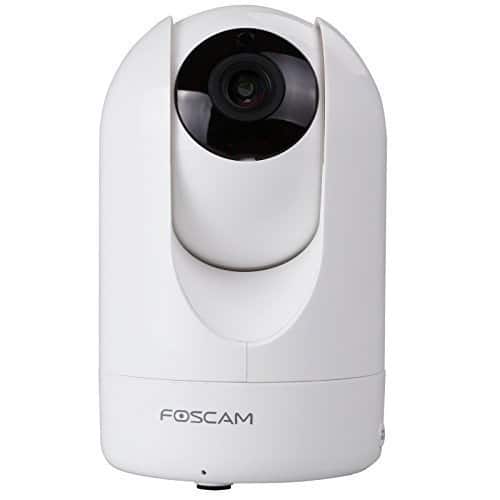 Home security is now within everybody's reach with Foscam's latest innovation in Pan-tilt-zoom (PTZ) type, plug-and-play IP cameras. R2 is a product of years of research and development in high definition surveillance cameras which uses cutting-edge technology in audio-video processing, detection, video content analysis, and user-friendly interface.
It's ideal for home and office security especially for users who are new to IP cameras and wants to keep track of particular areas in their homes while they are out for work.
Click Here for customer reviews…
Foscam R2 features full, high definition video streaming at 1080p resolution for a more vivid and crisp image/video output which can be viewed in real-time. The secret is its Ambarella chipset capable of processing data at low bit rates and has a highly efficient video compression. This eliminates considerable amount of lag which is commonly experienced with most low-end IP cameras.
It also features virtual magnification with its 2x Magic Zoom and 6x Digital Zoom on a fixed-focus lens. This allows for a much more detailed look of objects within the camera's field of view which is crucial in certain situations such as identifying people and spotting subtle changes within the environment. This is especially true in cases that involve unauthorized entry, intrusion, or sudden changes in lighting, etc.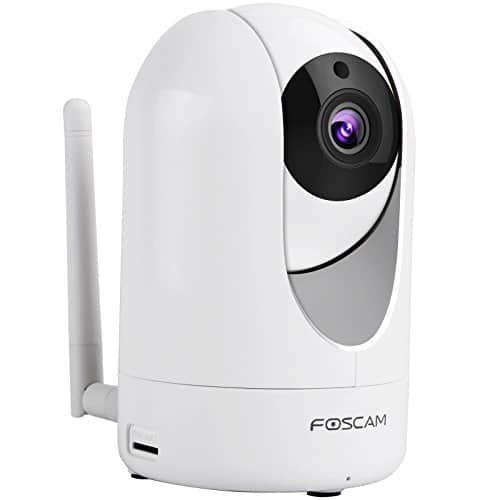 As an added extra, R2 incorporates the wide dynamic range (WDR) feature. This technological breakthrough in video processing digitally adjusts exposure in specific areas within its field of view, providing a well-balanced picture for optimal viewing. This image correction capability results in dark areas appearing much brighter and reducing glare in areas with too much light without sacrificing image fidelity. The result is a vivid clear picture, surpassing most conventional CCTVs.
R2 also has nighttime capabilities for 24-hour security. Around its lens are 13 infrared LEDs for capturing night vision footages in high definition from a distance of up to 26 feet. To maximize its potential, it is best installed in strategic locations where it can provide the widest view possible. It has a diagonal angle of view of 110 degrees, and horizontal view angle of 95 degrees (300 degrees horizontal, 100 degrees vertical pan/tilt angle).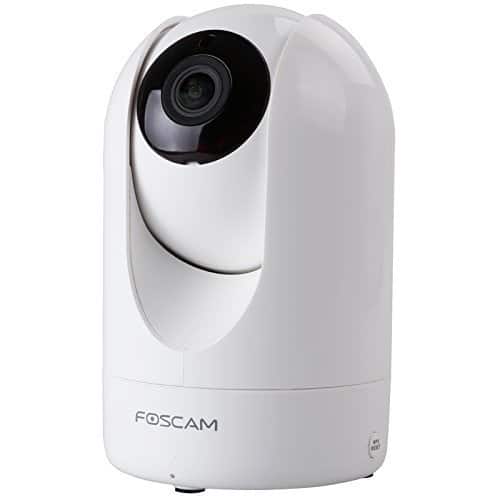 Another distinguishing characteristic of the R2 is its crystal clear two-way audio. This feature built in R2's high-end chip allows for high-fidelity sound both for transmission and receiving together with live video streaming. It also complements R2's sound detection capabilities in addition to its motion sensor and video analytics.
Built within its architecture is its own DNS server, IP filtering system, OS and browser support. R2 images and footages can be viewed from any mobile device with internet capability at any given time.
It can be set to perform specific functions automatically such as sending an alert through push notifications upon detection or patrol specific areas by having it sweep continuously at a certain angle for a specified amount of time. Other manual tasks such as panning, zooming, and capturing can also be done remotely via the internet on the user's mobile device.
Unlike conventional CCTVs, installing the R2 does not require a lot of technical skill and can be easily installed by first time users. It only takes three easy steps to connect the camera to a wireless network – installing the app, scanning the QR code at the base of the camera and following the onscreen instructions. The user can then make some adjustments and settings on the app to suit his own preferences. R2 also has a memory card slot for image and video storage of up 128 gigabytes of data. As an anti-theft feature, R2 can upload data to an FTP server on a remote location should someone attempt to steal the device.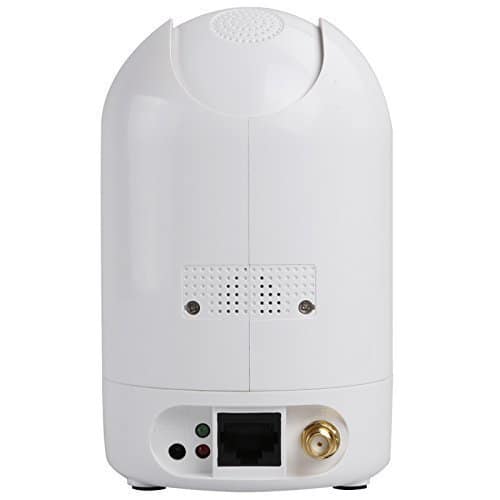 Foscam R2 is the pinnacle of simplicity when it comes to ease of use, yet rivals most advanced hi-tech IP cameras in terms of cutting edge technology and reliability. It's an ideal choice for home and office use, especially for busy people who want to keep their eyes on things they value the most such as personal belongings, and their love ones.
Its sharp, crystal clear two-way audio is one of its useful assets which also doubles as a mobile communication device. Its motion detection, video analytics, night vision capabilities, and wide dynamic range maximizes its effectiveness as a home and office security device. At the heart of the R2 is its state-of-the-art Ambarella chipset which makes fast and efficient, full HD video streaming possible for any hand-held, or portable device.
R2 comes in matte black or shiny white plastic housing, mounting bracket and securing parts.<<<<Check latest price and customer reviews here!