Foscam FI9928P Outdoor Wireless PTZ IP Camera Review

,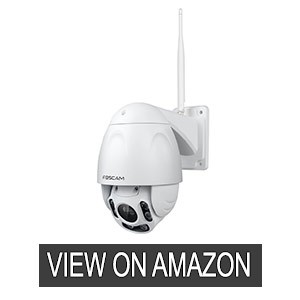 This is a hands-on review of Foscam's latest high-end surveillance camera, the FI992P PTZ Wireless IP Camera.
Fully controllable via remote access, its pan-tilt-zoom capability paired with a powerful 2.0 MP 4x optical zoom CMOS lenses provide users with great picture quality, precision, and video coverage.
Designed for outdoor use, the FI992P is a compact waterproof IP camera that works perfectly in various weather conditions. Its lenses are suitable for both wide angle and narrow angle viewing. However, unlike fixed wide angle lenses found in most budget IP cams, the pincushion effect is less conspicuous except when viewing objects at close range.
It uses a powerful optical zoom lens as opposed to digital zoom which tends to blur or pixelate, thereby reducing image quality. Zooming in on distant objects with this camera won't affect picture quality, allowing for a close-up look and at the same time maintaining precision on every detail.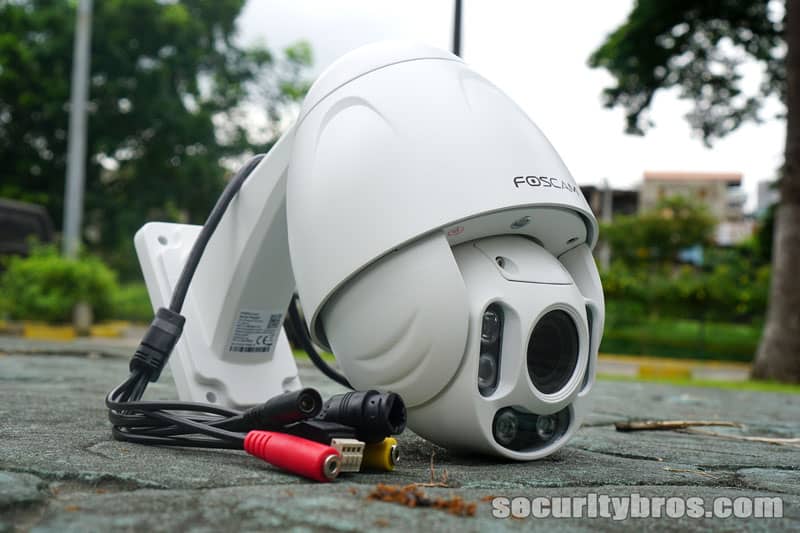 The camera comes with the following:

Ethernet Cable

Power Adapter

WiFi Antenna

Quick Installation Guide

Warranty Card

Driver CD (Including user manual)

Screws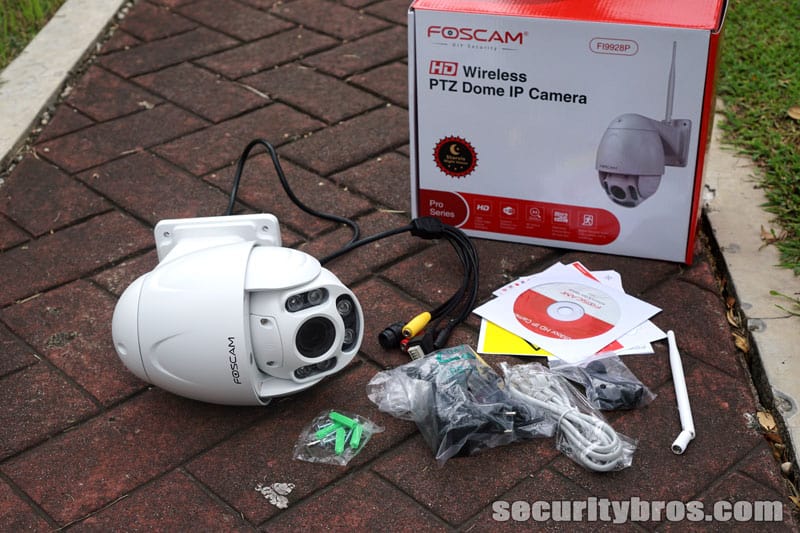 Considering the price to performance ratio, CMOS sensors are way ahead. CMOS and Ambarella's processing power enables the camera to capture WDR images without considerable lag. The resulting image is one that is evenly lighted and contrasted against the background (this feature is only possible with high speed processors like Starvis).
The camera can be viewed in 1080p Full HD on any portable device with OS support and good internet connection via WiFi or data (supports Google Chrome, Firefox, Safari, and IE browsers. The camera is really easy to setup, just download the Foscam app or for PC use the Equipment Search Tool. Check out our review of Foscam FI9901 EP where we talk more in detail how to install it.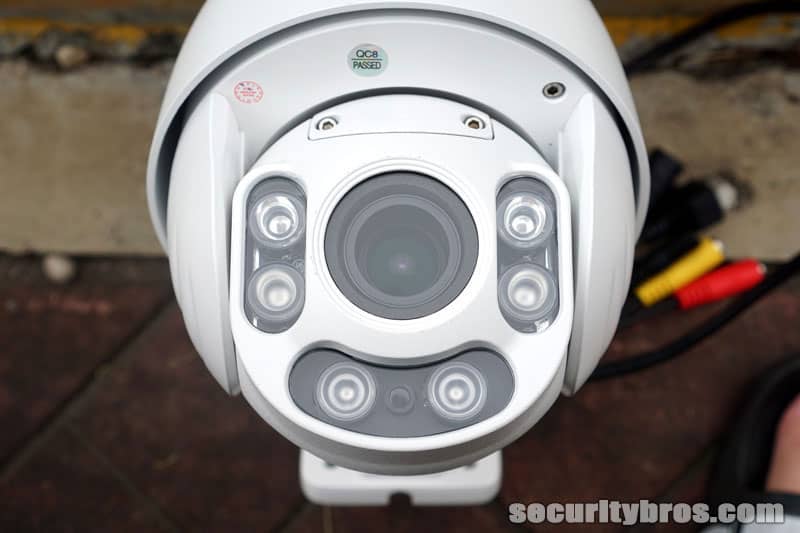 It also features dynamic IR for night vision viewing up to a distance of 60 meters. This smart technology allows the IR illumination to adjust accordingly when zooming in or out. It's also capable of remote pan-tilt-zoom (355 degrees from side to side, 90 degrees tilt) using nothing but a smart phone or other similar gadget. Other useful features include 2-way audio, SD card slot for internal storage, and motion sensors.
Push messages are sent immediately when it senses a threat, i.e. when it reaches a certain threshold set by the user. The SD card allows users to save up 128 GB of video if they opted to use this feature instead of the cloud storage. However, it is strongly recommended to subscribe to the cloud service to prevent loss of data in case of theft, fire or vandalism.
We uploaded a short video recording during daytime on youtube.
Some capabilities not featured in this camera that would certainly help improve its overall performance include switching to a PoE cable, and some vandal-proofing (you can't afford to lose a high-end IP cam). Otherwise, it's a great IP cam that definitely gives your money's worth.

Check latest price and customer reviews on amazon.com!