Foscam C1 Lite HD 720P Indoor Wireless Camera Review

,
When it comes to the world of IP cameras, Foscam is a manufacturer that has a middle-of-the-road standing. Their IP cameras are quite economically priced, making them the perfect choice for both indoor and outdoor CCTV for either home or small business use.
The Foscam C1 Lite HD 720P Indoor Wireless camera is one such product which is a popular choice amongst home owners and small business owners. At this price point in the market, it's not unusual for your expectations to be high – after all, you may not want to have to fork out more money for a more expensive surveillance camera, yet you'll still want your IP cam to work just as well as the products offered by its competitors.
At Foscam, they've listened to what their customers have to say and have introduced the Foscam C1 Lite, an indoor surveillance camera that offers something a little bit different.
Click Here for customer reviews…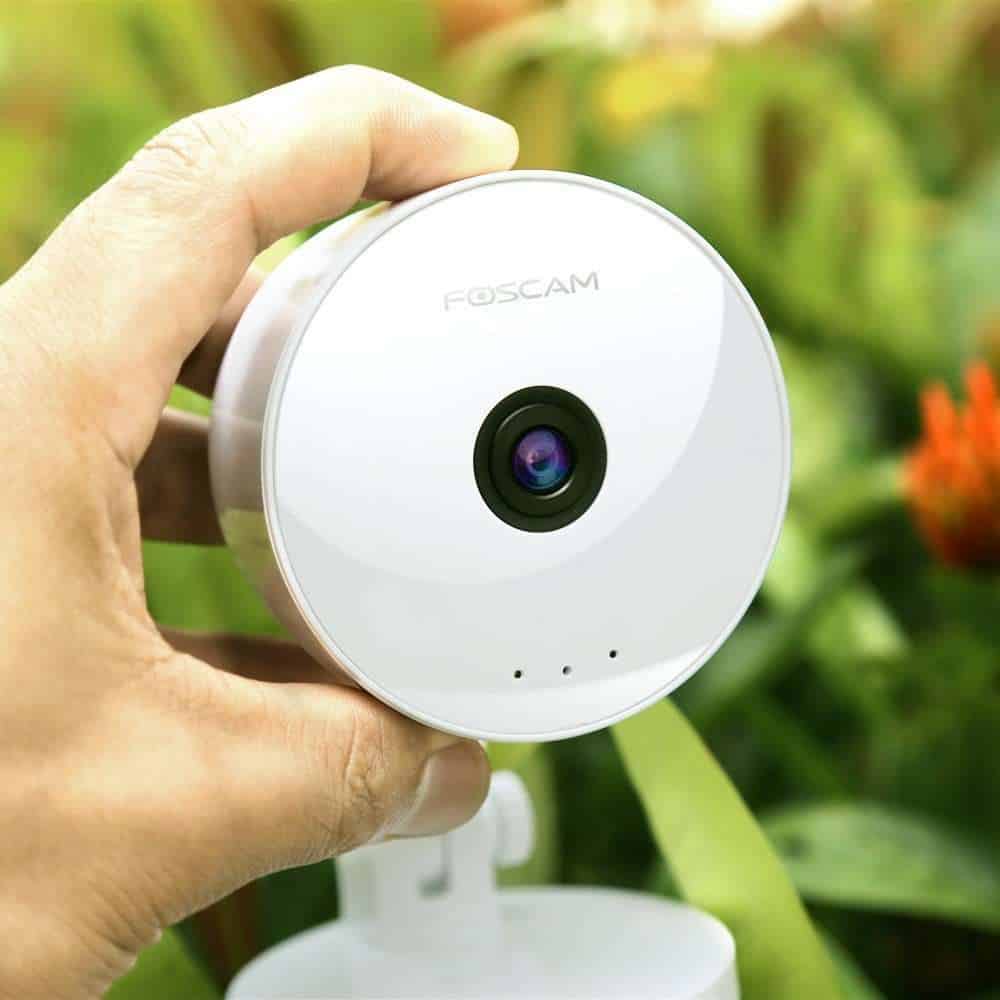 What You Get for the Price
For quite a reasonably priced camera, the Foscam C1 Lite offers a range of decent features. When you purchase the camera, you'll get:

• Easy QR code and wireless set up with the Foscam app so that you can get up and running in minutes
• 720p recording for HD viewing and 1.OMP sensor
• Wide angle lens to 115 degrees for optimal coverage
• Great night vision with IR LEDs
• Live-streaming and record to Cloud options for surveillance on the go
• Motion trigger options
• Two-way audio with built-in microphone and speaker
• 1.0 megapixel lens
• Real-time alert push notifications via email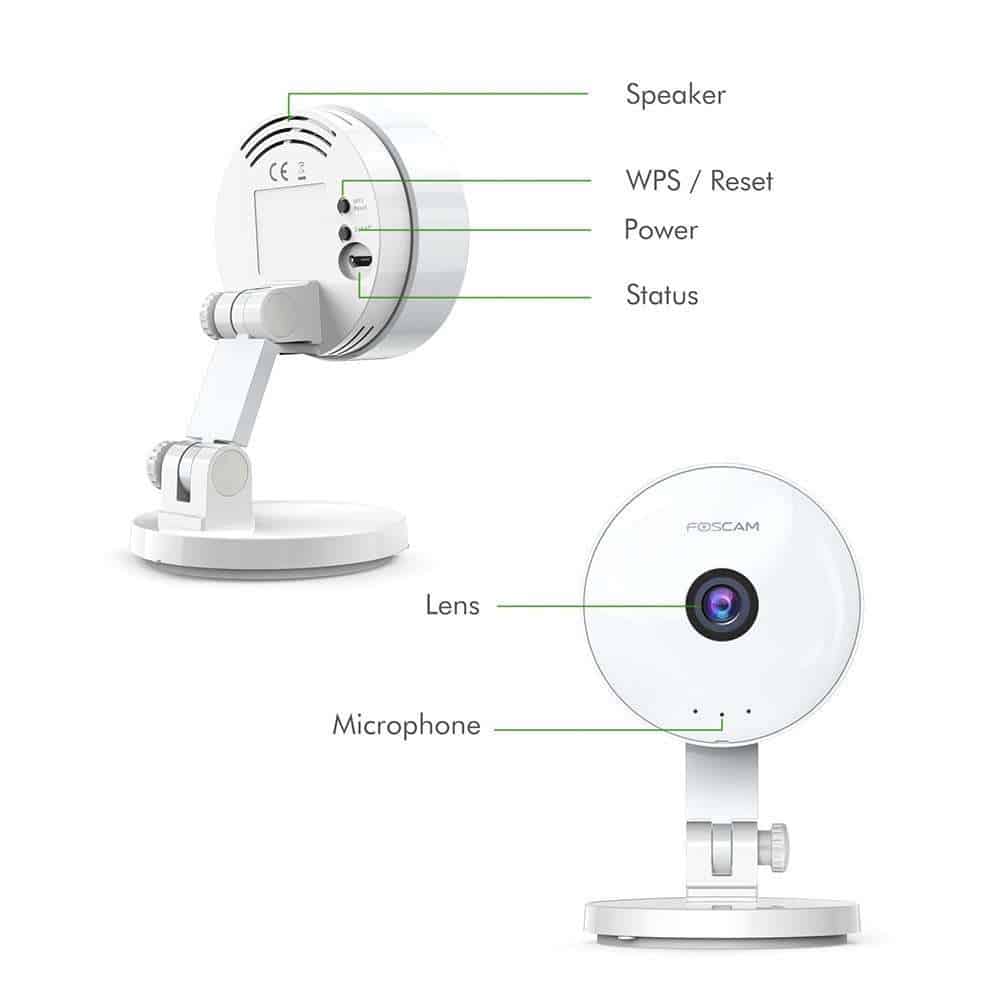 How Well Does the Foscam C1 Lite Perform?
The Forscam C1 Lite combines both HD digital video with a powerful built-in web server, allowing it to provide the user with live video anywhere via a smartphone, tablet or computer with internet connectivity.
The camera boasts a very simple and easy set up process; simply scan the QR code on the camera using the Foscam app on any Android or IOS smartphone, and it will sync with the camera automatically in minutes.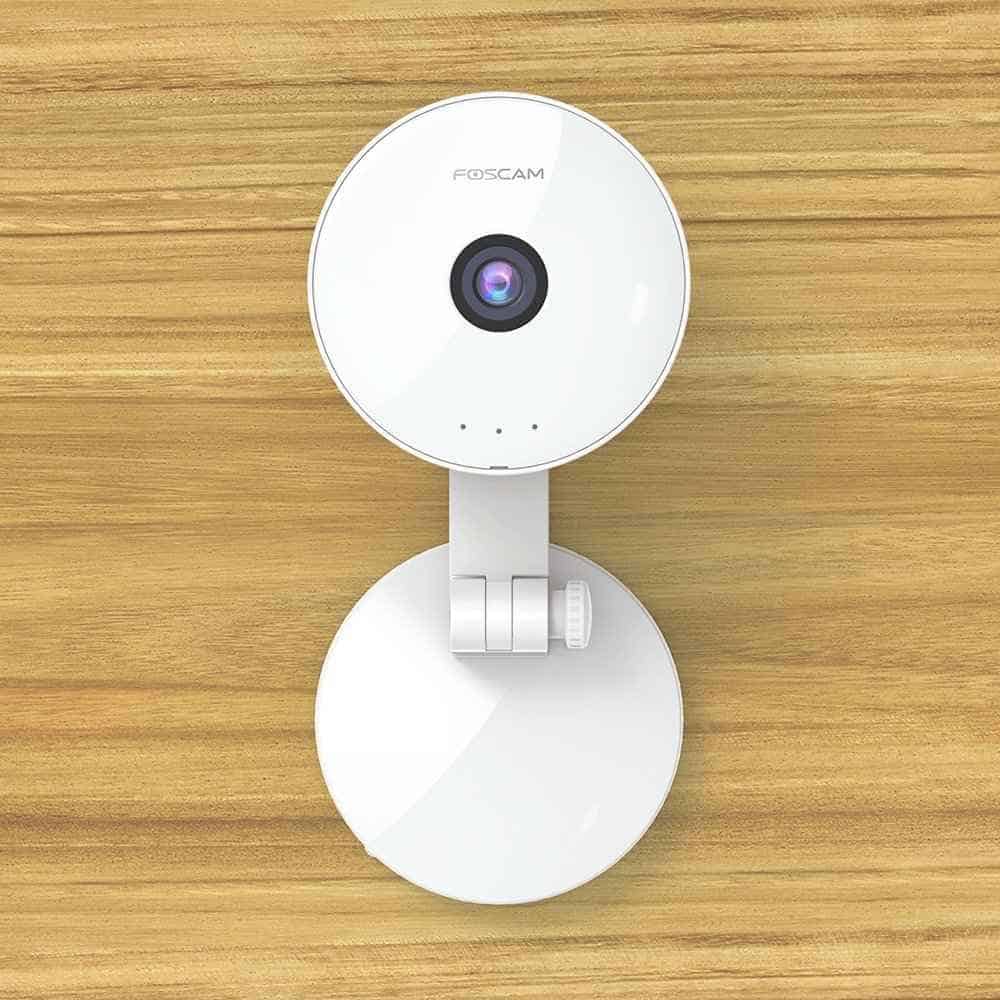 Where Can the Foscam C1 Lite Be Used?
This camera is sleek and quite attractive, making it the perfect choice of surveillance kit for almost anywhere without creating too much of a distraction. The simple design of the camera means that it can fit in well on a desk or in a corner, without being an eyesore on the view whatsoever.
Because of this, it's a popular choice for homes and apartments, and many business owners choose it as their surveillance camera of choice for offices, stock rooms and more. The camera is quite small, meaning that it can easily be hidden if needed or tucked away into a corner.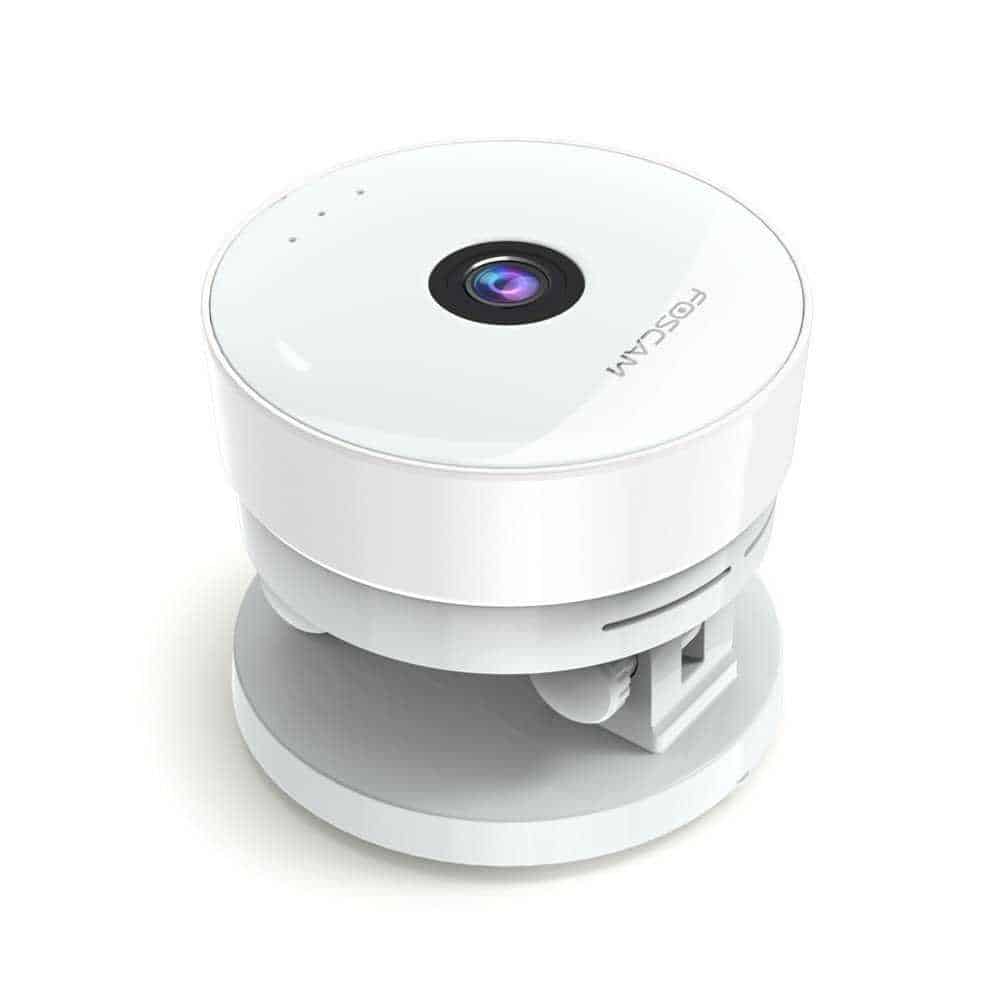 Foscam Lite C1: Home Use
As a homeowner, it's important to know that your home is protected at all times. Whilst having CCTV cameras on the outside of your home allows you to be aware of exactly who is coming and going from you home at all times, setting up a surveillance camera inside the home can also be useful, especially if you leave your home in the care of others.
Many homeowners choose to purchase the Foscam C1 lite as a nanny cam, or even use it as a baby monitor thanks to the two-way audio feature. It's also a great choice if you have pets that you leave at home and want to keep an eye on them at all times.

Foscam C1 Lite: Business Use
Thanks to the very affordable price of the Foscam C1 Lite, it makes an excellent choice of surveillance camera for small business owners. This small yet powerful camera can be used for overlooking checkout points, protecting stock rooms, and even keeping an eye on office workers.
Because of the size of the camera, it can be displayed in open view so that any would-be troublemakers are put off, or used covertly to help catch somebody who you have suspicions about in the act.

Conclusion
If you are looking for an affordable and versatile camera for your home or small business, look no further than the Foscam C1 Lite. With great features including on-the-go smartphone surveillance and push notifications, you can be sure that your home or business is secure at all times.
Check latest price and customer reviews at amazon.com!