Fortress S02-E Home Security Alarm Review

,
When it comes to security, most people do not know what to choose and they end up using some standard equipment that could fail them when it is most important. In order to make sure that your home is secure you should consider purchasing a system that has more than one way of keeping you safe. The Fortress S02-E Wireless Home Security Alarm System Kit with Audio Dial, Outdoor Siren and Glass sensor is one of the surveillance systems that you can use for your safety.
Click Here to see what others are saying….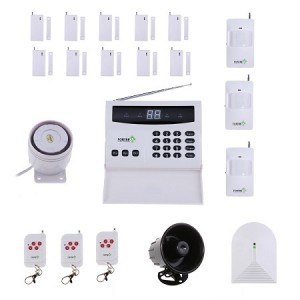 The product mentioned above has many different features embedded in one single system. First, in case the house is breached the security system will initiate a call to a certain number (of your choice) and alert that number that there has been a breach. Second, it detects if the windows or doors are being opened or if the glass on the windows or doors breaks. Motion sensors are included in the package to make sure there are no suspicious activities or movement inside your home.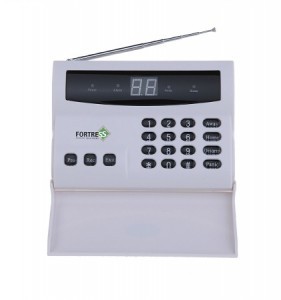 The alarm reaches 110dB and can alert all the neighbors with such loud noise. Some intruders leave the premises when a loud noise attracts attention to the house that they are breaking in to (which is understood). The system is programmable with a security code that you have to insert when you come to the house and when you leave your house.
The system is wireless which means no one from outside can tamper the wiring which is a usual tactic of burglars. In case of Fortress's system you won't have to worry about it and it also give a neat look to your house as there are no wires outside. Once you purchase it, you have to get someone to install it for you or you can do it yourself with the help of product manuals, CD that comes. However, it is always best to consult a professional who knows their way around a security system and who knows how to make your house as secure as possible. Moreover, it uses 110V power supply and it has an internal battery in case of any blackout.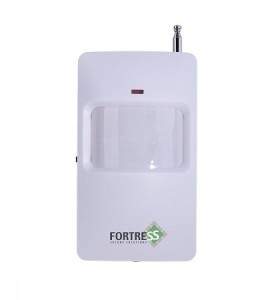 If you use all of the parts in this system effectively, the door siren, the motion detectors, the window and door contacts, the breakage sensor, the alarm activation pod and so on, your home will be highly safe and secure one in your neighborhood.
Check out Fortress S02-E Wireless Home Security Alarm System Kit at amazon.com.