FLIR Systems FXV101-W Security Camera Review

,
In a world of an increasing crime rate, it's only fair that the ordinary citizen who can't afford to install high-res security systems on his property to enjoy some of the pertinent features of such set-ups at a subsidized cost. This is the idea behind the FLIR Systems FXV101-W Outdoor Wireless HD Video Camera.
Unlike other security cameras with prohibitive price tags, the FLIR FXV101-W packs more than it's fair share of high-end features but still the manufacturer managed to keep the price tag below $250.
Click Here for customer reviews…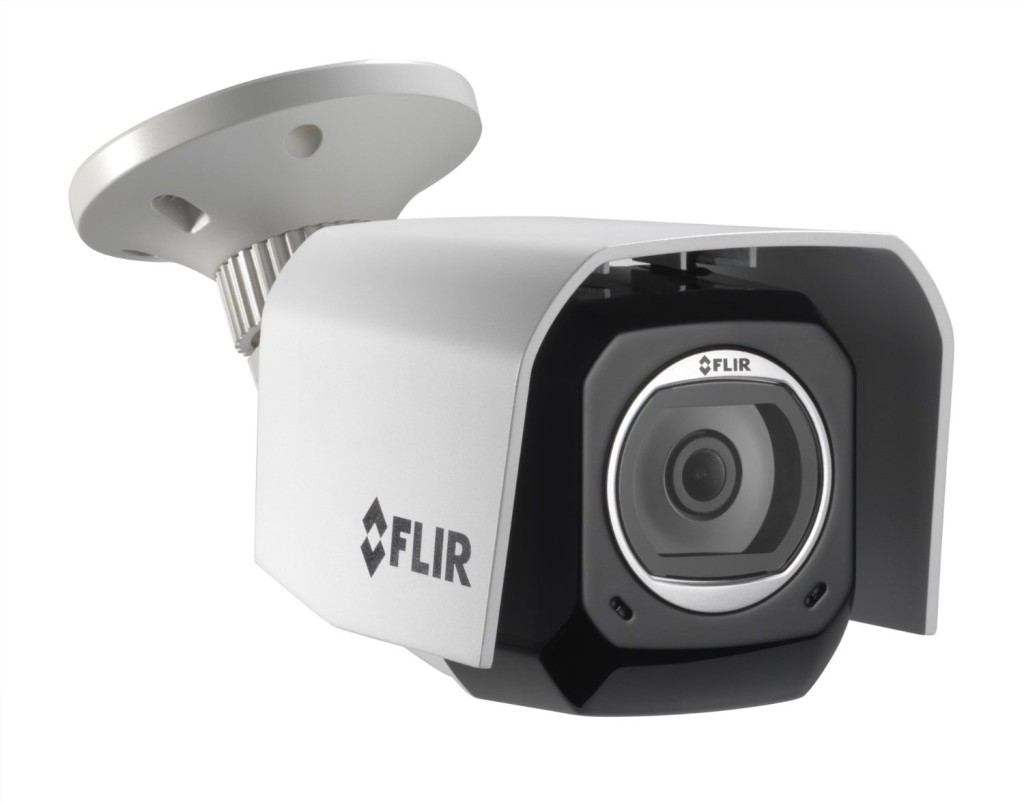 External construction
As far as the exterior of the camera goes, there's no denying that it's built for its ruggedness, durability, and sturdiness. In fact, the weatherproof housing that encapsulates the unit is IP66 rated and can easily withstand almost all types of climatic conditions.
Additionally, the tough shell surrounds an array of 4 high powered infra-red illuminators incorporated in the system for crystal clear, dynamic night vision.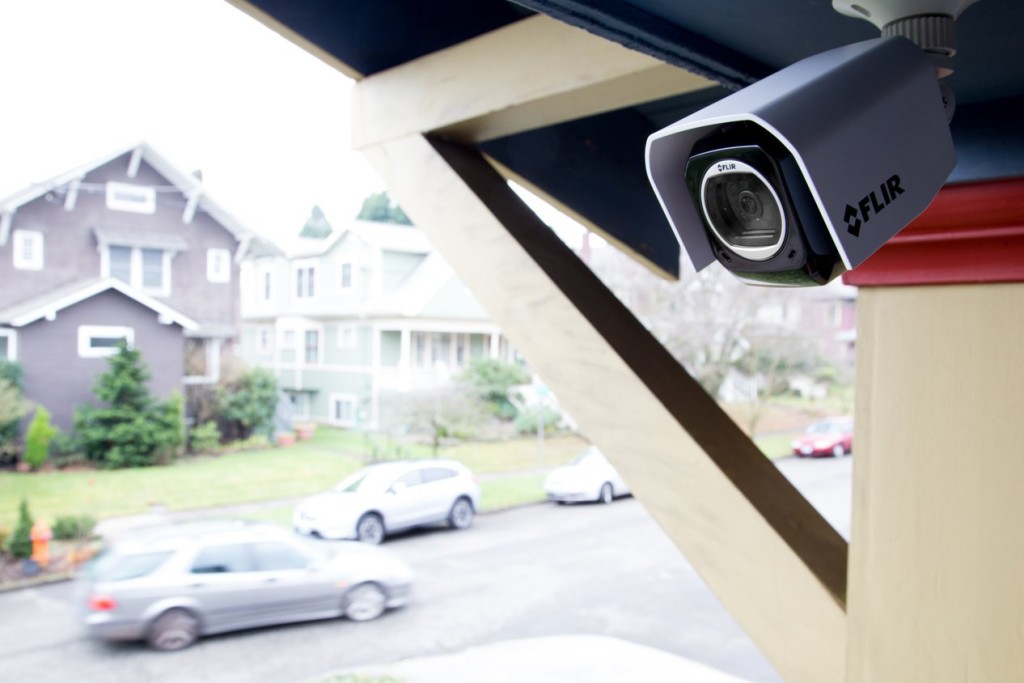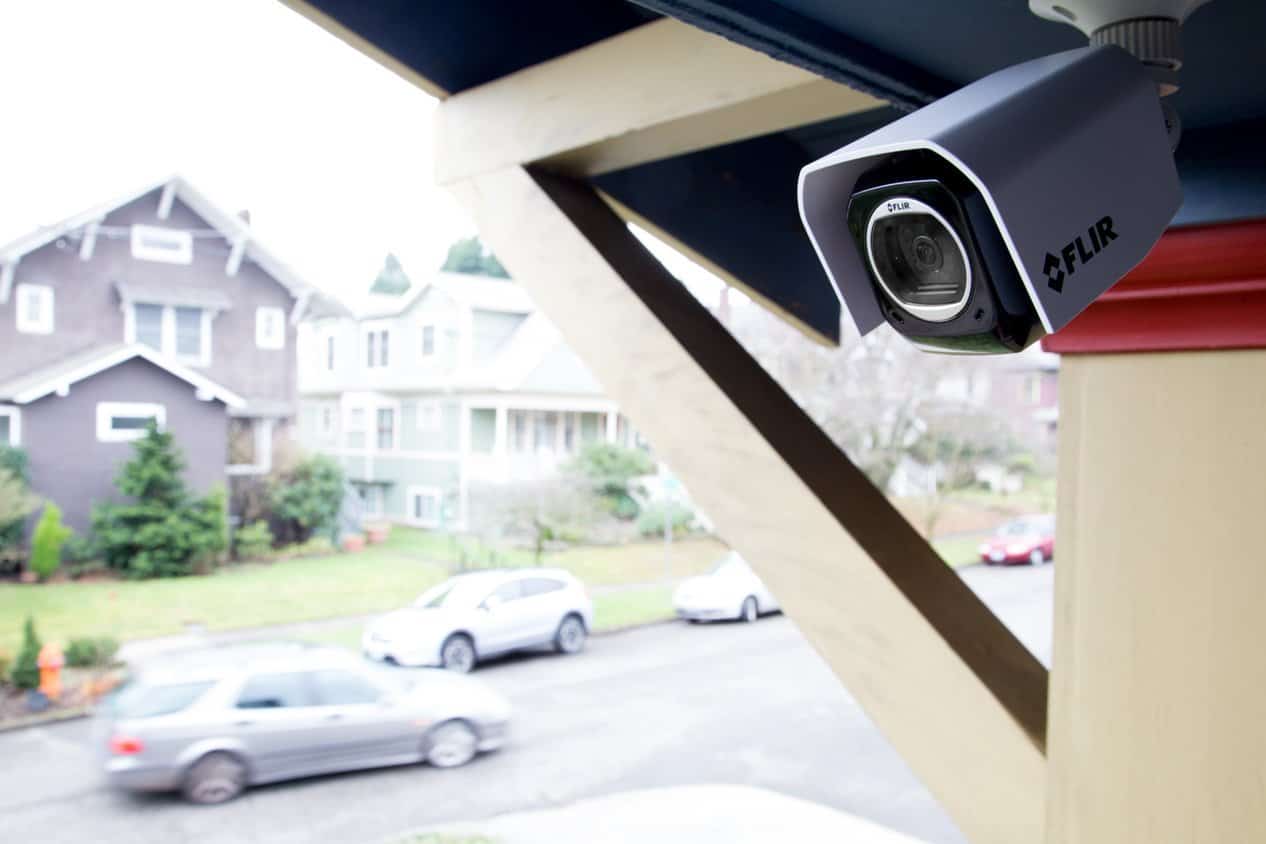 Wireless connectivity
It's without a doubt that the main selling point of this camera is its wireless capabilities. And this is considering that most of the security cameras in the market today ( even high-end models) often rely on a mass of entangled wires for connection between the DVR and the camera unit itself. Which, of course, makes it easy to disable such a security set-up by cutting off the connecting wires.
However, thanks to wireless connectivity, a few security cameras today are almost burglar-proof. The script doesn't read any different with the FLIR FXV101-W. The camera uses a Wi-Fi connection to transfer the data captured to the recording DVR or to simply store it in the cloud.
Besides, the integrated Wi-Fi 802.11b/g/n module in the camera makes it possible to control the unit remotely and monitor it from a radius of up to 500 meters using a phone, tablet or PC.
Recording resolution and night vision
The FLIR FXV101-W employs 1080p full HD recording complete with laser autofocus coupled with a brilliant night vision. Implying that images captured by the unit will be crisp, clear and detailed enough to be used in any forensic investigation ( if need be ). Also, the camera's HDR mode kicks in automatically whenever harsh shadows or direct sunlight appears in its field of vision.
Speaking of the field of vision, this camera has a 160 degrees, wide-angle lens capable of shooting video in full HD, through and through.
Further, in total darkness it's night vision can still capture images of objects with a reasonable degree of clarity located up to 33 feet within its immediate radius.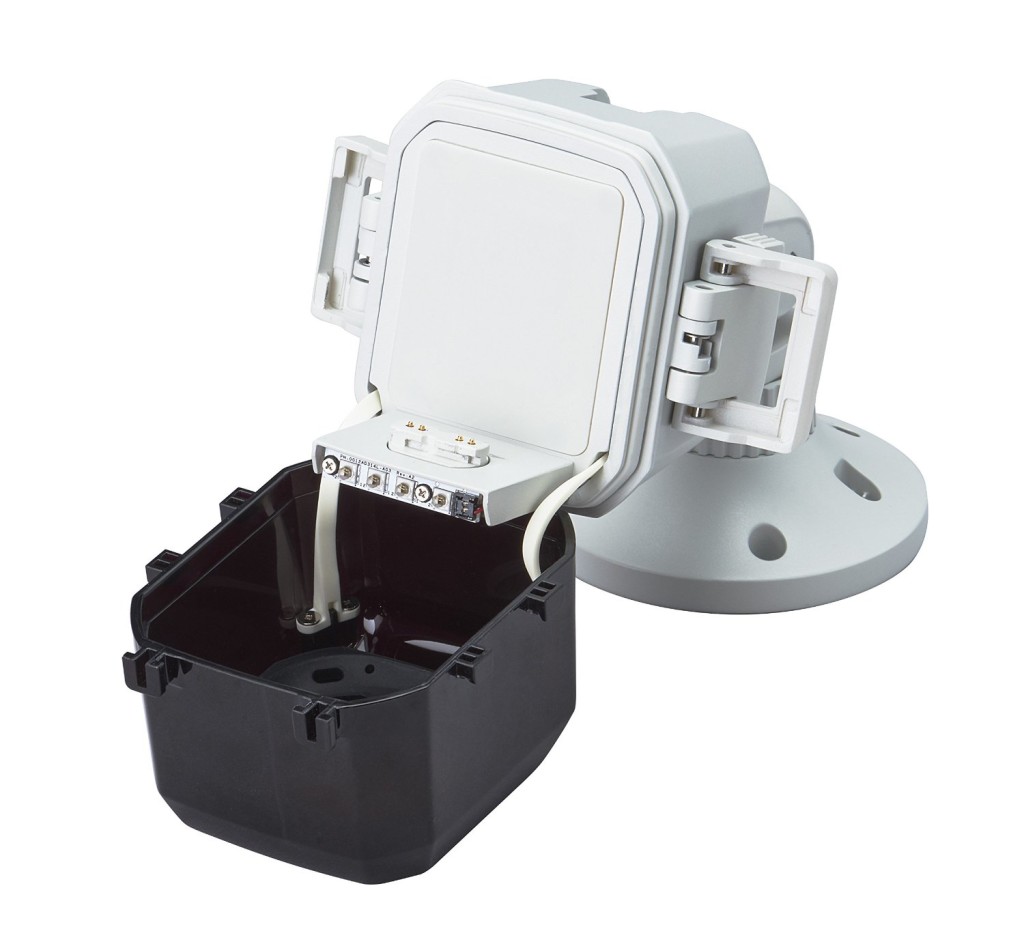 Storage/ memory.
In any security system, the storage capacity available influences the operation of the system to some extent. Picture a scenario whereby the onboard storage of the camera runs out in the middle of a crucial recording such as an ongoing crime scene. Also, it's labor intensive to keep filing or archiving recorded data on a daily or weekly basis. Nevertheless, the FLIR FXV101-W seems to have found a way around this inconvenience.
And it is by through an intuitive combination of cloud and onboard SD card storage. The footage is first stored on the onboard memory stick. At the end of the day, you can set it to automatically push the recording to a cloud storage account of your choice.
On that note, you could also subscribe to the cloud service offered by the manufacturer and enjoy a 30-day free trial period. Consequently, the SD card is always free every morning to start a new day's recording while the recorded footage from the previous day is tucked away safely in the cloud where you can review, delete or save it for later use or as evidence.
The power source
Being an outdoor and portable model, it has an inbuilt battery unit capable of sustaining up to five hours of standby recording. This makes it the ideal security camera especially if you live in a neighborhood characterized by perennial power interruption and blackouts.
This way, regardless whether there it is plugged in or not, your premises will still be under surveillance even in the face of a severe electrical failure.
Additional features
Apart from the above main features, the FLIR FXV101-W also comes with a basket load of inherent features out-of-the-box. This includes the likes of a two-way audio connection, live streaming, remote viewing and a quick Smart Preview mode.
Find out more about discounted pricing and shipping details at amazon.com!