Dropcam Pro Wi-Fi Wireless Video Monitoring Camera Review

,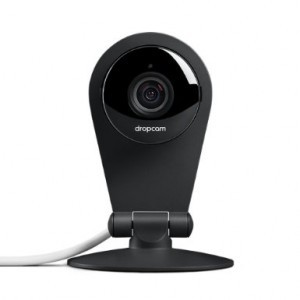 Dropcam recently unveiled what is no doubt to become its flagship product: the Dropcam Pro Wi-Fi Wireless Video Monitoring Camera. Since its launch it has received quite a lot of praise from industry leaders. We decided to take a closer look at its features, benefits and any potential downsides.
 Click here to read more customer reviews…
Dropcam HD Upgrade?
The first thing worth mentioning is that the Dropcam Pro is not a like-for-like replacement for the Dropcam HD, which was released in 2012. Rather, the Pro version is being marketed to run alongside the HD as a "step-up" version for customers who want a little more performance.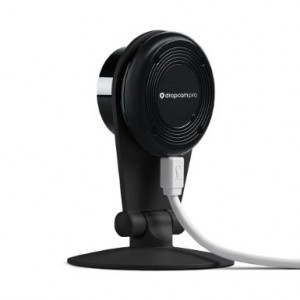 Dropcam Pro Features
While the camera looks very similar to the firms previous release, it packs a much stronger punch. The six-element all-glass camera lens supports resolutions up to 1080p HD, a considerable improvement over the HDs 720p. You also get a 20% field view increase with the Pro model.
You can even zoom in on a specific section of the recorded area; up to 8x on the Pro and 4x on the standard version. You can then enhance the image on the zoomed area, giving you a very high quality image. This feature means that you are not restricted by the initial placement of the camera, with the software giving you the option to focus on a particular section of a room remotely.
Furthermore, you can access your cameras feed from a browser. This real-time monitoring feature is 100% free, though you will need to fork out if you want to use the firmware`s premium cloud-recording system. Starting at just $9.99 a month, its not too pricey for the amount of hours you can store on the cloud service. If you sign up for a yearly contract straight off the bat, you can shave a few dollars from your total bill.
Dropcam is also in line with the smartphone market, providing a free app in both Android and IOS format. The apps are very simple to use and add to the overall user-friendly nature of all of Dropcam`s products.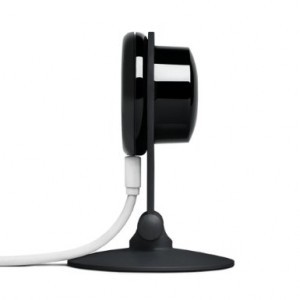 In addition to the strong image quality, the camera also records sound. You can also have a two-way conversation, considering the Dropcam Pro also includes an inbuilt speaker (the HD does not have this).
Another nifty feature is the included Bluetooth functionality. This means that you can pair devices such as your smartphone to the camera so you dont actually have to login via your computer to make any alterations to the setup.
Any downsides?
The main thing to keep in mind when purchasing this product is the necessity of a decent Wi-Fi Internet connection. Most standard broadband solutions these days are more than enough, so you shouldnt run into any problems.
You should also note that this camera is not weather proof. In other words, if you are looking for a monitoring solution for your garden you may have to look elsewhere.
Final Word:Strong Performance, Affordable Price
Compared to the Standard edition, the Pro will cost you $50 more, with its around $200 introductory list price. However, considering the sharper image and Bluetooth functionality its a cost worth investing in.
Overall, we were very impressed with the feature set offered by the Dropcam Pro. The company is quickly developing into the absolute leader in monitoring hardware and we expect even bigger things in future releases.
Click here for latest price and shipping details!