Dropcam HD Wi-Fi Wireless Video Monitoring Camera Review

,
Dropcam HD Wi-Fi Wireless Video Monitoring Cameras may not look like a complete package but they still do the job perfectly, at a really affordable price. The Dropcam can record HD quality videos of 1280x720p resolution at 30 frames per second which provides a great and clear crisp image quality. The H.264 compression of videos keeps the HD quality intact yet uses less storage space as well as the bandwidth.
Click here to buy from amazon.com!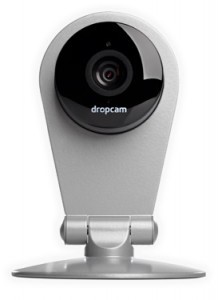 Another distinct feature is its 2-way audio, so you cannot only hear different events going on but can also respond or provide instructions in certain cases. The security system's own security is phenomenal as it boasts an AES 256-bit encryption which provides bank-level security for your videos. Connectivity works like a charm with its onboard 802.11 b/g/n Wi-Fi which is compatible with almost every gadget out there.
The camera comes with great night vision feature with IR LEDs and 107° field of view so with only one camera you can sit back and watch over the entire room, nothing can hide. With its digital zoom you can also focus on anything that seems important to you. If you subscribe to the Dropcam offsite DVR, it's simply great and keeps your mind at peace. It notifies you on mobile or emails in case power goes out or the internet connection dies. It also helps you to save any important videos and the navigation is as simple as saying 123.
You can also control such events from your phone with any popular OS with the help of free and user friendly Dropcam app. So monitoring the videos from any device which has access to internet is not a problem at all as it supports from Mac to Windows and all Apple's and Android's portable devices. This unit is perfect for your home to watch over your pets or your baby and equally great for small businesses and shops.
Click here for more info about price and shipping!