Defender 21161 Sentinel Pro Review

,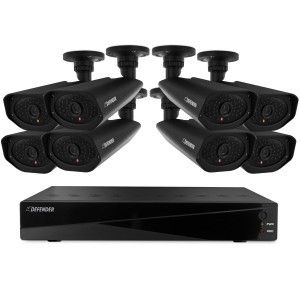 The Defender 21161 Sentinel Pro Widescreen is a security system that comes with eight surveillance cameras along with a total storage space of 2 TB, enough for tens of hours of footage. The 800 TVL cameras are designed for outdoor use, they are available in a black, elegant color and they come with a night vision of up to 150 feet as well.
These cameras have a heavy duty aluminum casing that is weather proof, and their cabling that is especially designed for easy and effortless in-wall installation is fire-rated as well. The Defender 21161 comes with no less than 65 feet of fire-rated cabling, along with adjustable anti-vandal mount that will allow you to securely install the cameras without worrying about thieves or burglars trying to take them down.
Click Here to read customer reviews…
Features, Functions And Notable Benefits
One of the most important features of this home surveillance system is the 800 TVL resolution, which allows you to get crisp and clear images. The system can be used at home or at your workplace, and its 800 lines of resolution will deliver top-notch, smooth and detailed video at an time and from anywhere. All the recorded footage comes with a date and time stamp!
The night vision works perfectly normal at 0 lux as well, which means that you can use the home surveillance system in poorly lit environments or in extended ambient. The Defender 21161 will carefully record footage of the surroundings even in complete darkness.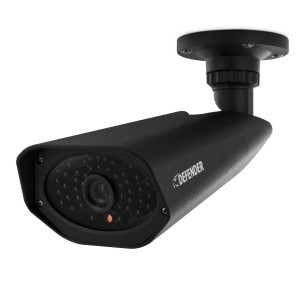 The water-resistant cameras, on the other hand, allows you to get crisp footage regardless of the weather or the environment. The cameras come with full protection against the natural elements and they are highly resistant to wear and tear – as a matter of fact, they have an IP66 rating and FT4 cabling that is especially designed to meet all the regional building codes.
Last, but not least, this surveillance system also comes with a multiple viewing option that allows you to have full control over all the areas that you wish to monitor, at the same time. You can add a custom name to each individual channel, and the Masking feature will allow you to automatically block out an individual camera while still keeping an eye on the remaining cameras.
In addition to the multiple viewing options, these recording systems come with other notable features as well, such as sequence switching, full and quad screen, 9 channel view, digital zoom as well as picture in picture zoom.
Conclusion
To conclude, the Defender 21161 Sentinel Pro is a high-quality home surveillance system that will rise to your expectations, both in terms of storage capacity and in terms of image quality!
Get current price by clicking the button below!