DEFENDER 21031 SENTINEL REVIEW

,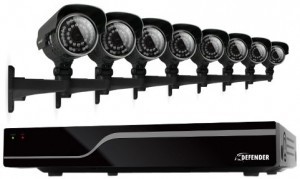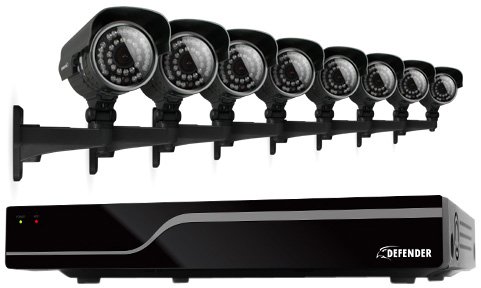 Defender is dedicated to provide its customers with the most up-to-date and efficient security systems to help keep an eye on their homes and surroundings.
The 21031 Sentinel DVR system with its eight high resolution cameras and numerous features, including network capabilities, is proof of the company's commitment to provide homeowners with quality surveillance to put them at ease whether or not they are home.
Click Here to see what others are saying….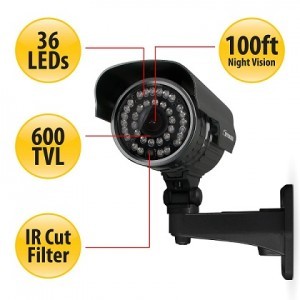 The system consists of eight cameras which can be mounted at different vantage points to increase the range of surveillance. It also has motion-activated recording which enables users to receive email notifications whenever motion is detected, along with a picture of the event.
This feature can be set to specific areas of the home which evoke the most concern, such as the front porch or garage. The DVR has 500GB of storage space, and this storage space is maximized by H.264 compression technology. The frames per second can be adjusted in order to increase the amount of video recording that is stored.
At 15 frames per second or FPR and a 1280 bit rate, the user can store over a week of high quality footage on the hard drive. In order to make room for more footage, the user can download the recordings through the on-line software.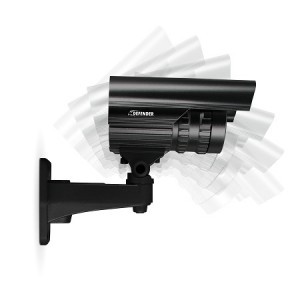 Another great feature of the 21031 Sentinel is its night vision recording. The cameras can monitor up to a 100ft away in complete darkness, and this range increases with ambient lighting such as street lights or front porch lights. The cameras automatically switch from day mode to night vision mode and vice versa based on the level of light available.
In addition, the system functions can be set from any computer, and it comes with remote viewing features which allow the users to view live footage via the internet on their smartphones and tablets.
The DVR system comes with a very comprehensive User's Guide with detailed and understandable instructions for setting up and installing the equipment. Moreover, when delivered, the equipment comes well-packaged and organized with labeling that makes each part easily identifiable. The set-up process is relatively easy and the long cable length (65 feet) allows for flexible installation locations.
Everything needed to set up is included in the package, and once the system is up and running, the user is ready to observe his or her home and protect him or herself against theft, vandalism and other property crimes.
Check out DEFENDER 21031 SENTINEL at amazon.com for latest price and shipping.