Dahua IPC-HFW4200SP IP Network Camera Review

,
There's a lot of competition out there when it comes to a good bullet camera, with so many top security camera manufacturers competing for your money, a camera has to offer something special to pique your interest.
With this in mind we decided to test the Dahua IPC-HFW4200SP IP Network camera, which is another camera in the segment of small IR bullet cameras.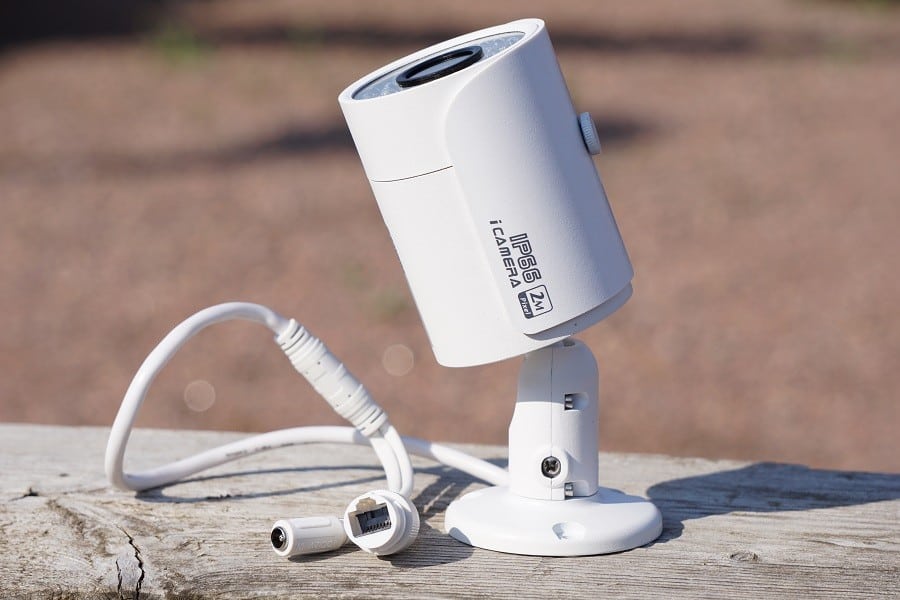 This is a 2 mega-pixel camera with a 1/2.8″ progressive scan Exmor CMOS sensor, which produce sharp and crisp images good enough for most situations. It comes with a 6mm fixed lens, which is what we used in our review but if you need another focal length there is 3.6mm and 8mm lenses also available.
According to Dahua the maximum IR length is 30m which might be about right ( it's never easy to measure that) but where we tested out this camera we only have about 25m before the road, and I think that's about the maximum distance if you want to be able to see any details in the recording.
We'll talk more about this later, for now here's the features of the camera at a glance:
1/2.8 2Megapixel progressive scan Exmor CMOS
H.264&MJPEG dual-stream encoding
25/30fps@1080P(1920×1080)
DWDR, Day/Night(ICR), 3DNR,AWB,AGC,BLC
Multiple network monitoring: Web viewer, CMS(DSS/PSS) & DMSS
6mm fixed lens (3.6mm,8mm optional)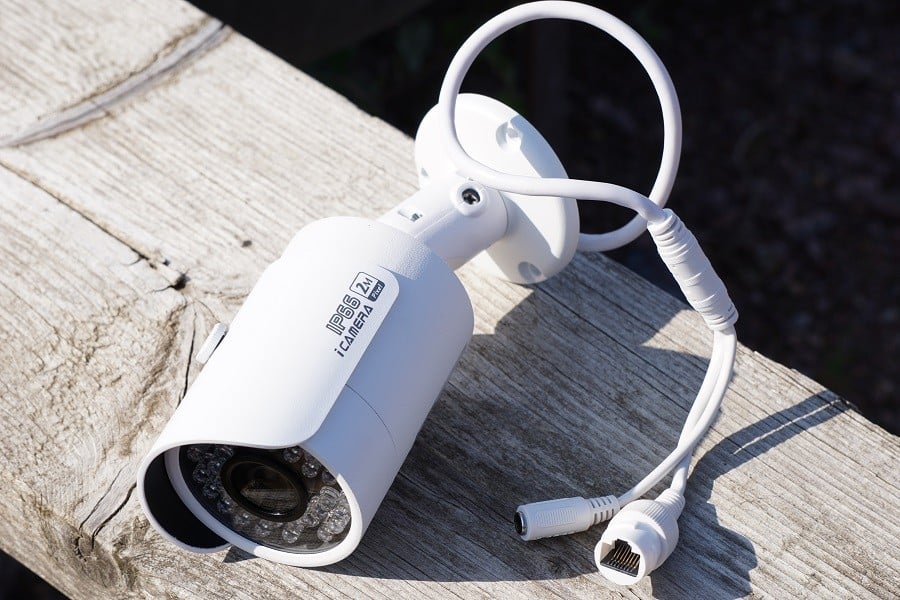 About Dahua

Dahua Technology company are one of the world's leading manufacturers of specialist camera technology. They specialise in security camera equipment and make anything from the basic home system to the professional security systems used by large corporations.
They are a Chinese company that have been responsible for pioneering many different types of camera tech not seen before in the region. Most of their products are at the budget-end of the market, but they manage to maintain enought quality in their products to be able to compete with some of the more-established brands.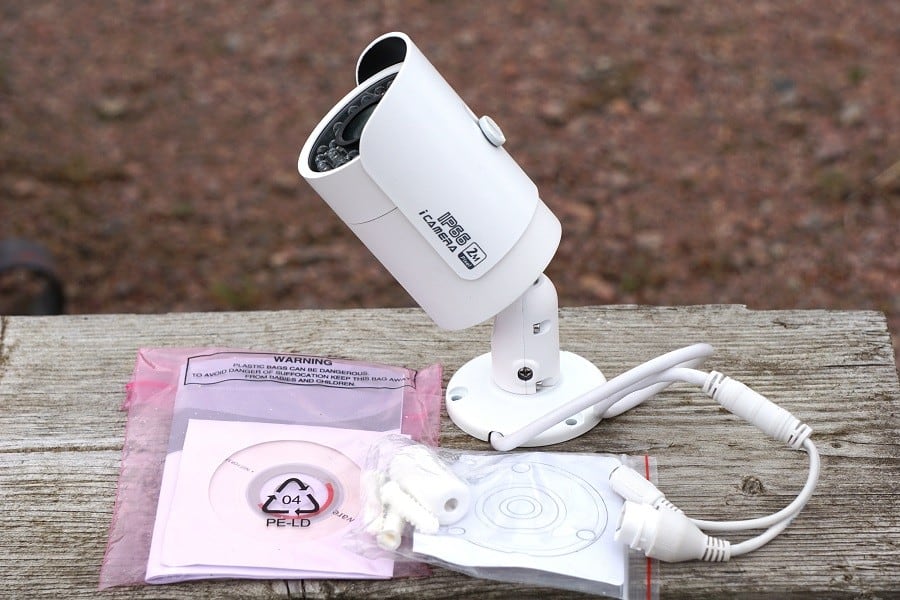 The installing process should be fairly easy to do, even for the inexperienced. I will try to explain how to get this camera up and running. First connect the camera to your router, after that you need to use a configuration tool to change the default IP address with one that will work with your network.
To do this open up the included CD and open the folder named "Tools" then "Config tools" and inside there should be 2 files, one instruction manual and one .rar file. Unpack the .rar file and run the ConfigTool.exe file.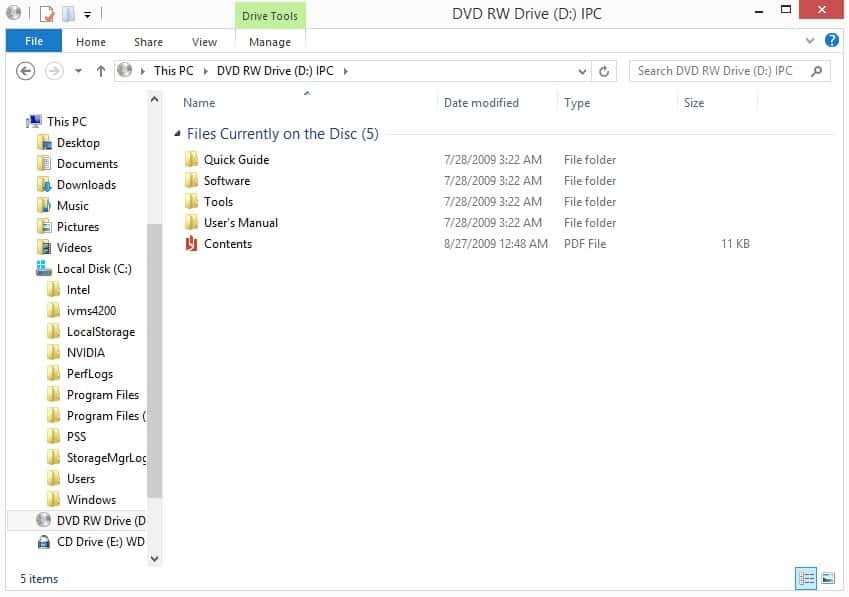 Press refresh and the software will find your camera and allow you to change the IP address. Remember that the default password and user-name is admin, you will need to change this later – for security reasons – to something memorable. You can also change PPOE from here.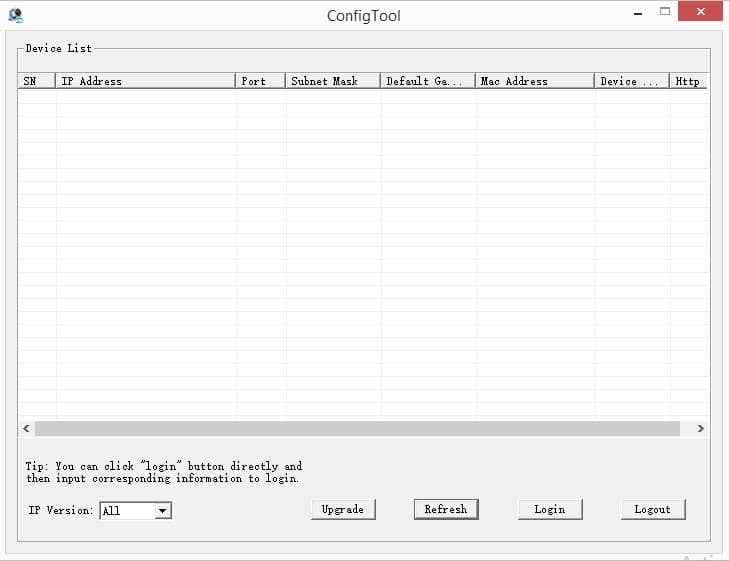 When you have done the above steps you should now be able to access the camera by typing your IP address into your browser. Log in with "Admin" as both the user-name and password. Now you can change any settings you want for the camera.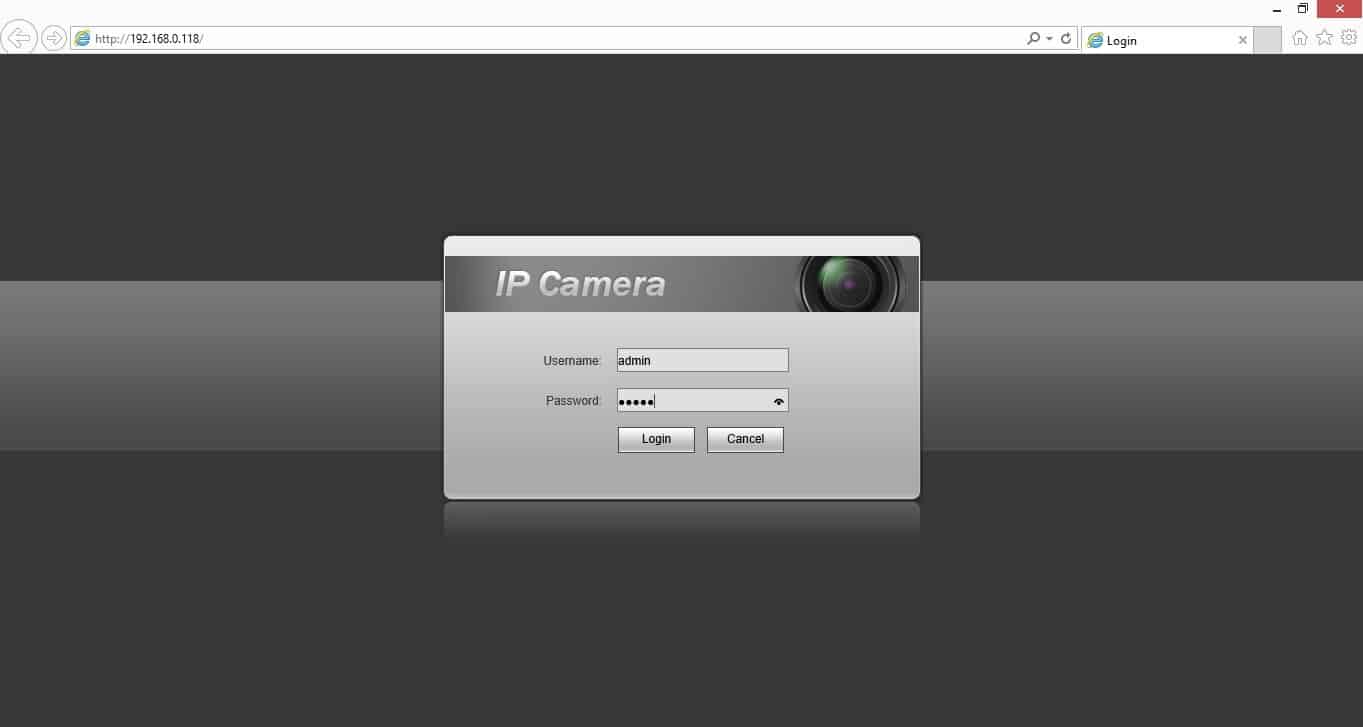 Go to set-up menu and here you can do any changes you want. There are three different pre-set profiles "Day", "Night" and "Auto". By default everything is set at auto and brightness, contrast, saturation and sharpness are all set to a value of 50.
Play around with the settings here for both day and night to see which gives you the best image quality. Daytime works fine with all settings at default but for night time you may need to tweak it a little to find the best settings for your conditions.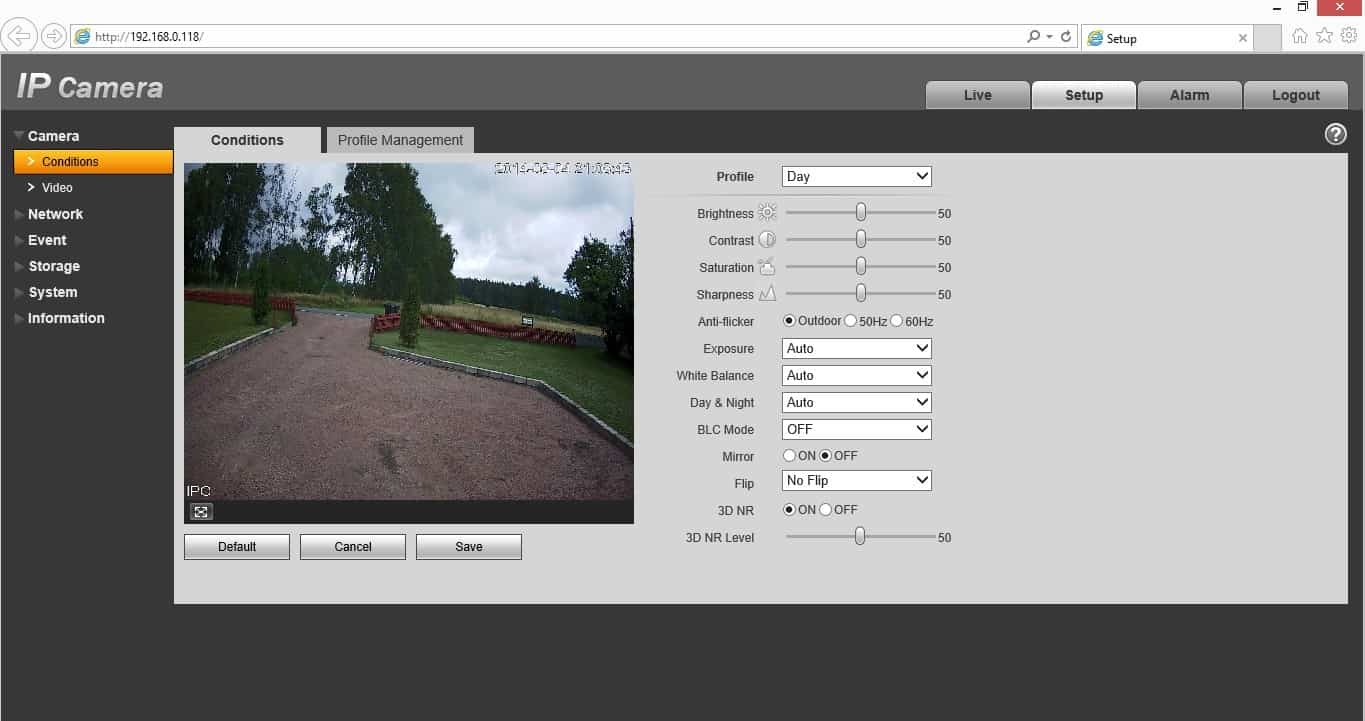 For remote viewing with mobile devices use the included software called DMSS, available for Android, Apple, blackberry, Symbian and Windows operating systems. It also comes with a software called PSS (Pro Surveillance System) which we took a closer look at.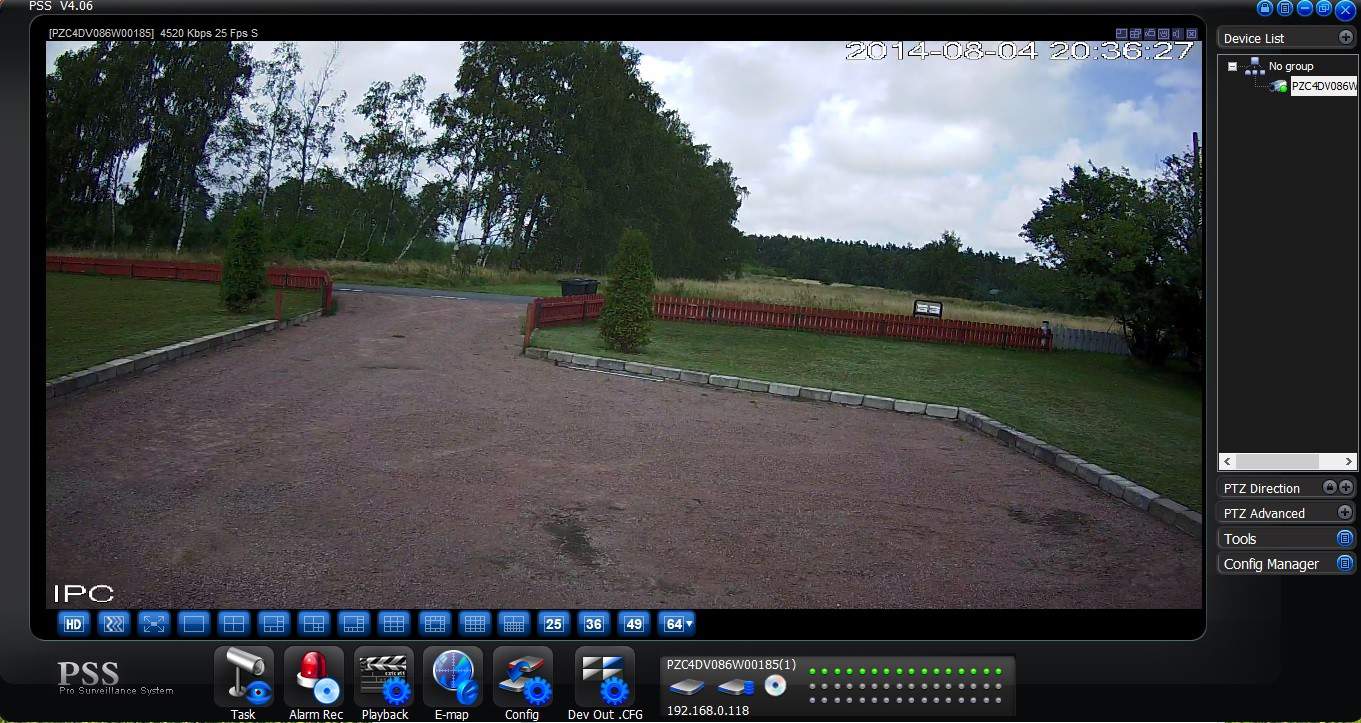 After you've installed it and opened it up you need to add your camera(s). Open up device manager, press the "search device" button and after it's located your camera click "add management".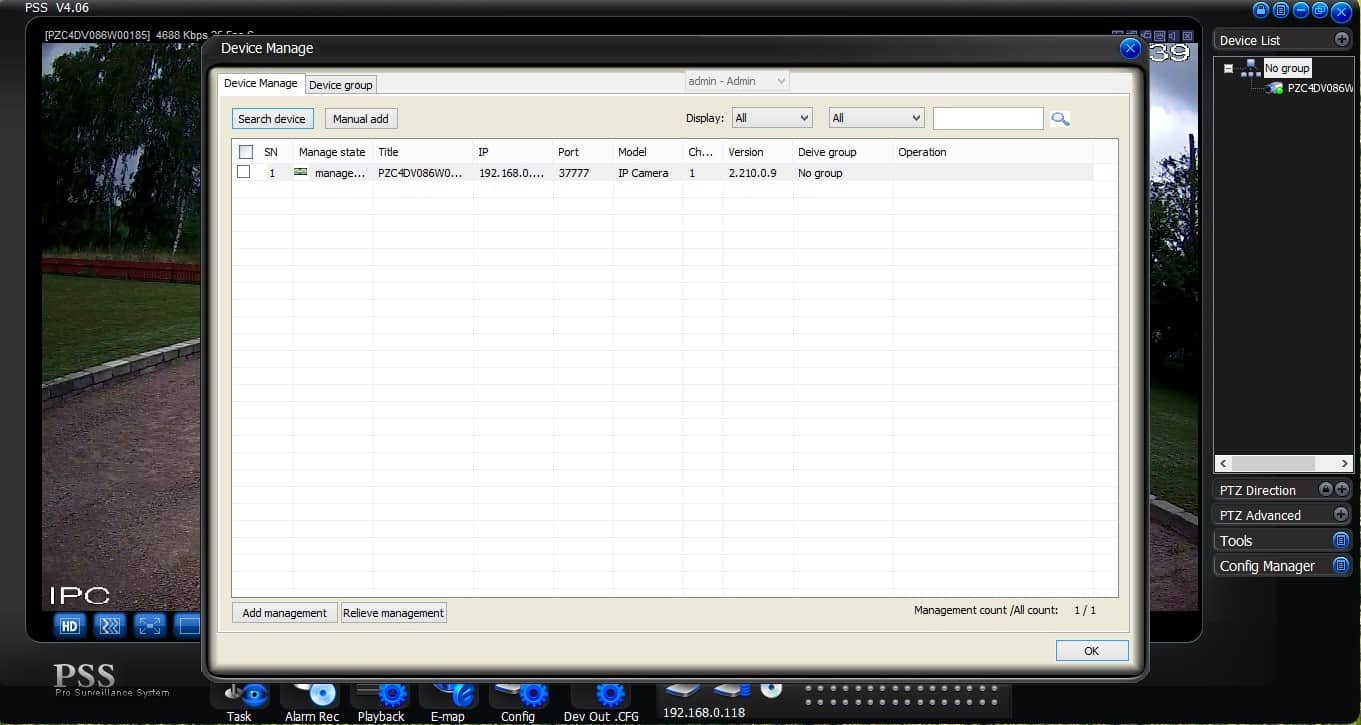 This is how the alarm recordings shedule looks like.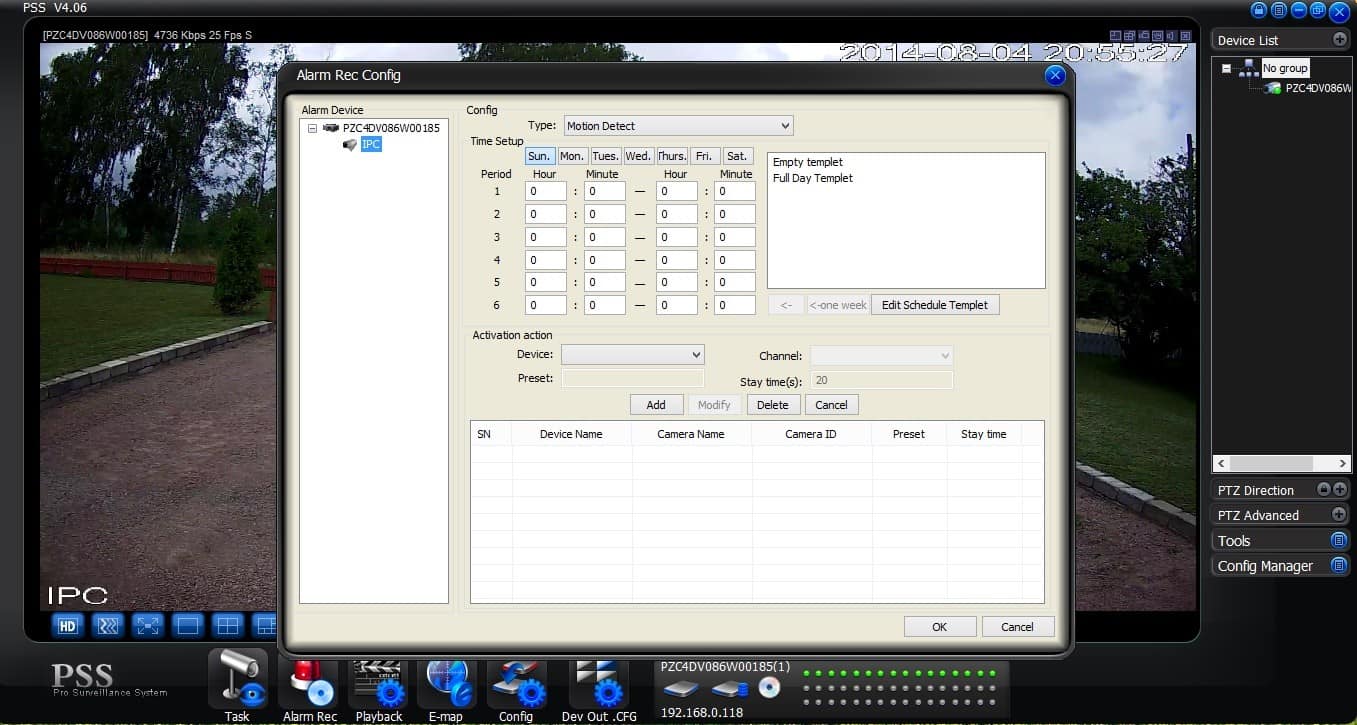 Lets have a look at the image quality. This is a daytime image taken at late evening with all settings by default so it is a little dark, I should probably have changed the brightness a bit, but I think the quality of this camera speaks for it self with this snapshot. 
And here's a nighttime snapshot. As I said in the beginning of this review, we have about 25m from camera to the road in this test. As you can see in this snapshot, 25m is about maximum length if you would like to see any details in your recordings.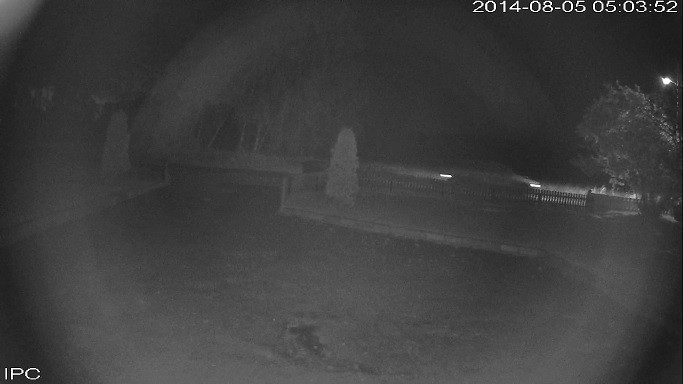 And ofcourse the recordings.
The Verdict
We found the camera to be easy to install and we liked the image quality of this camera, especially daytime. It's remarkably easy to set-up and requires very little knowledge or effort from the end-user. Some camera systems are notoriously difficult to install, so it was a refreshing to have one that works well, pretty much out of the box.
The image quality is clear enough to make out faces, even near its maximum range. And for the price you cannot go wrong. In short, we liked it a lot.
Click the button below for current price of Dahua bullet cameras at amazon.com!