8 Best Budget Wireless Security Camera Systems 2018

,
Back in the 90s, security cameras where limited to public places, business establishments, and some affluent and well-to-do homeowners. CCTVs was quite expensive and require qualified professionals to install them properly.
In this day and age, security cameras are much easier to come by and finding one for your home or office is just a search away. In fact, you can type the phrase 'security camera' and you'll have the links to suppliers and online stores listed on the very first page.

Due to the affordability of most security cameras, and their effectiveness as a crime deterrent, they have become a necessity rather than a luxury that it once was. You can buy one for home security with the most basic features and functionalities and decent image quality for 50 dollars or less.
For pricey ones, you'll have more features and better image quality but the choice really depends on how you want your security camera to serve your domestic needs. As a rule, you should always read the product specifications to know its functions and capabilities before making any purchase.
Here are 10 things to consider when buying your first security camera system:
1. Camera resolution.
This should be first thing in mind if you plan to use the video footage as forensic evidence. Grainy or pixilated images will offer little help, although you can still use the time reference and other relevant details such as clothing, height, complexion, etc.
Take note when buying a high-res security camera, high definition or HD is usually 720p while full HD is 1080p. The higher the number, the better. Just bear in mind that it will also take up more battery life and Internet bandwidth.
2. WiFi range.
Wireless cameras have a big advantage of being moved freely from one place to another around your home. In most cases, signal strength is sufficient enough to maintain good connection for you security cameras installed around the house.
They may also come with Ethernet ports for wired connections, preferably via power-over-Ethernet (PoE) as it eliminates the need for AC adapters for each individual camera. Your router must also support PoE for this to work.
3. Night vision.
This is pretty much a standard for almost all security cameras. Night vision capabilities may be slightly different for each camera. Most home security camera use infrared (IR) LED illumination since they are relatively cheap and can be easily integrated in IP cameras.
Other methods such as image intensification and thermal vision are seldom used because they are quite expensive and are rather bulky compared to their IR counterparts. IR night vision is also ideal for perimeter protection because of its ability to perform high speed video capture, facial identification, and can render high definition image at certain distances.
4. Backup power.
You might experience power outages from time to time, so it would be wise to include this feature in your list. Some crooks will exploit power outages or deliberately cut off your power supply to avoid detection.
That's why manufacturers are now incorporating this feature in most of their products. Security cameras with battery backup can run up to several minutes, giving them precious time to capture, send message alerts, and save them in remote locations.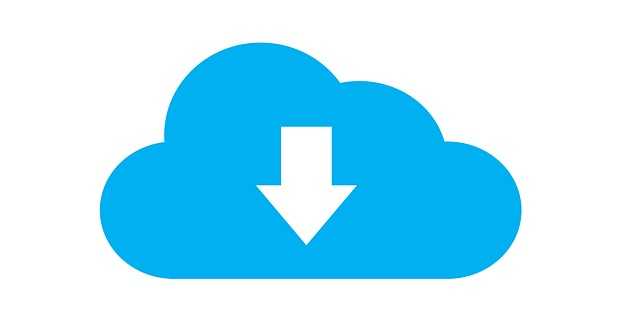 5. Cloud storage.
Along with night vision and backup up power, your security camera's ability to record and store video recordings and images using cloud services maximizes its effectiveness as a home security device. This may come as an option or bundled with the device itself as part of their cloud storage plans.
One advantage of cloud storage over physical storage is that your recorded data is not susceptible to theft unlike physical memory which can be stolen along with your security camera.
6. Memory storage.
Security cameras must also have a physical memory storage slot as an option in case you don't want to subscribe to the manufacturer or any third party cloud services. Local storage can help you save money by not having to pay monthly storage fees.
However, it is good advice to subscribe for cloud storage on some occasions like when you're on a weeklong vacation or business trip and you needed extended hours of video surveillance, or when you think you need to tighten your security so that your data is always safe with you.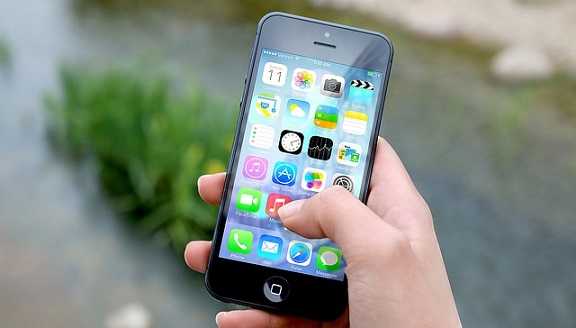 7. Mobile app.
Since home security cameras came as an offshoot of our good old webcams, linking them up with mobile devices shouldn't be a problem at all. Pairing your devices requires minimum effort and basic know-how in software application. Some security cameras can work using third party software that meets your device specifications, but be aware of certain privacy and security issues regarding the use of this free software.
Mobile apps allow you to view, control, and customize the way you want your security camera to do its work for you. Just be aware that if you're device can have access to it, so can other people. So always make it a point to change the default password and use only software from trustworthy sources.
8. Motion sensors.
This feature is already incorporated in almost all security cameras. It's usually turned on when no one is left at home and you want your security camera to capture videos or images of any moving object and send it to you via push notifications. You have to play with the settings a little bit to make it work just right.
Setting the sensor's sensitivity too high will often trigger false alarms which can become an annoyance. Narrowing the range of detection can also help you trim down false positives. Make sure it has this option; otherwise you might just turn the sensors off altogether if it gets too bothersome.
9. Field of view.
Your camera's viewing angle will determine how far and wide your device can see a particular area. Typically, most security cameras deployed outdoors have wide-angled lens to cover as much area as possible in one look. Are you looking for a Pan-Tilt-zoom camera make sure you check out guide for best ptz ip camera.

10. Two-way audio.
Although not a necessity, this feature may come in handy if you want to issue an order, or scare off a red-handed intruder. Being able to hear something away from your field of view means you a greater sense of what's going on around the house. Just see to it that your speakers are loud enough, otherwise you have to hook it to an external speaker.
Some brands offer extra features such as facial recognition, pan-tilt-and-zoom, scheduling, web client access, WiFi security boost. You may also want to have these features in your security cameras for added protection or as need arises. In the meantime, take a tour of our choicest picks of some of the best, value-for-your-money wireless security camera systems for 2018.
1. Reolink RLK4-210WB4 Wireless Video Security Camera System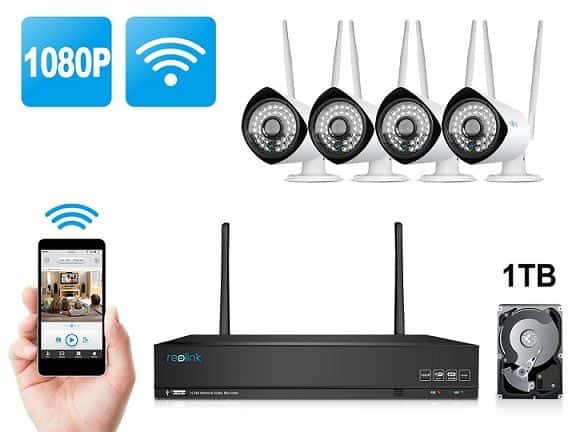 For all its features and added perks, this home and office security system is amazingly affordable. This system comes with its own network video recorder (NVR) kit and 4 full HD waterproof cameras suitable for both indoor and outdoor use.
It has an enormous storage capacity – a whopping 1 terabyte of hard disk space – for extended hours of video recording. No need for drivers; just plug it in and your system will recognize your device quite easily (plug-and-play). You can use any mobile device with browser support and internet or WiFi connectivity to link up, view, configure, and control your cameras remotely in any place.
The cameras are equipped with image sensors, night vision (65-100 feet), two-way audio and comes in waterproof, aluminum body.


2. JOOAN JA-734 Wireless Surveillance System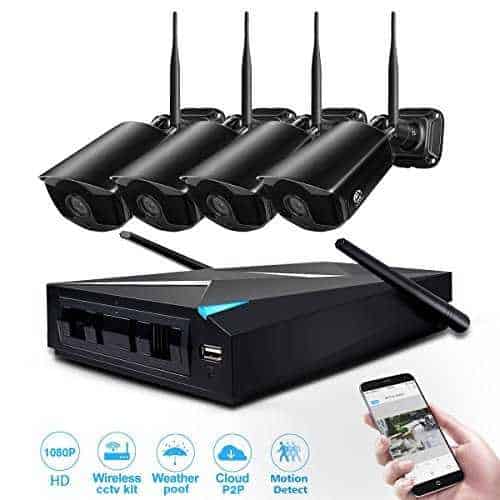 Also on top of the list is the JA-734. This system also comes with 4 weatherproof HD WiFi cameras, NVR unit and supports plug-and-play for easy set up. It can be accessed remotely via mobile and portable devices after following the linkup process.
It comes with no hard drive but you can install your own with up to 6 terabytes of storage capacity in its designated slot. Night vision uses double filter lens for capturing video image in low light conditions. WiFi can reach up to 400 meters in ideal conditions or 200 if there are obstructions in between.


3. XmartO WPS2044 Wireless Security Camera System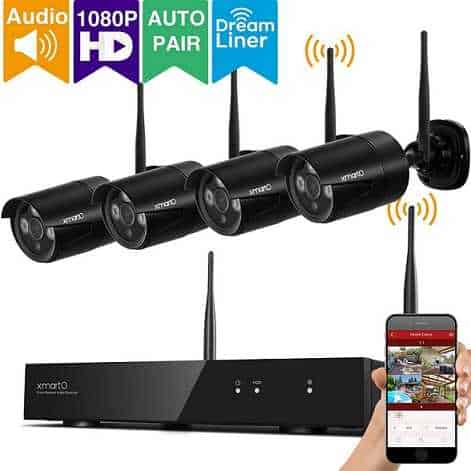 If you want more than the usual home security camera system, this one's for you. With no less than 4 weatherproof 2.0 megapixel HD night vision cameras and 1 terabyte of memory space, this security camera system packs a punch. The NVR also comes with its own WiFi router and can reach up 1000 feet in open space or 200 feet obstructed.
Setup is also a breeze with its hassle-free, plug-and-play, installation. Instantly view your camera from any smart phone or mobile device over the internet or through the WiFi.


4. Funlux Wireless IP Surveillance System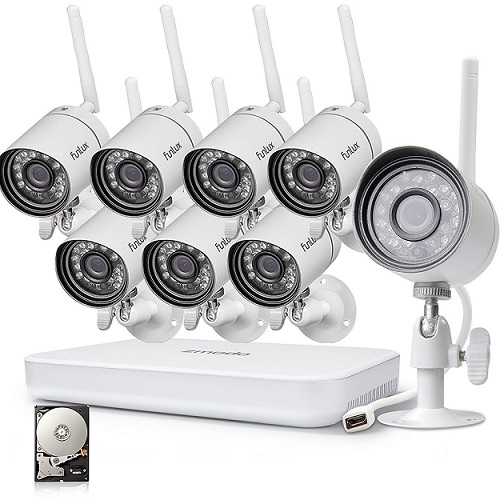 This security camera system betters all the other systems in terms of storage capacity and extensive array of HD night vision cameras. If you need more than 4 HD cameras for the job, this system has 8 – high resolution, all with night vision capabilities.
As with every standard IP surveillance cameras, this also allows your smart phones and mobile devices to remotely access the system. You'll get notification alerts by turning on its image sensors and give you real-time updates away from home.


5. ZOSI 1080P Wireless Surveillance Camera System with Monitor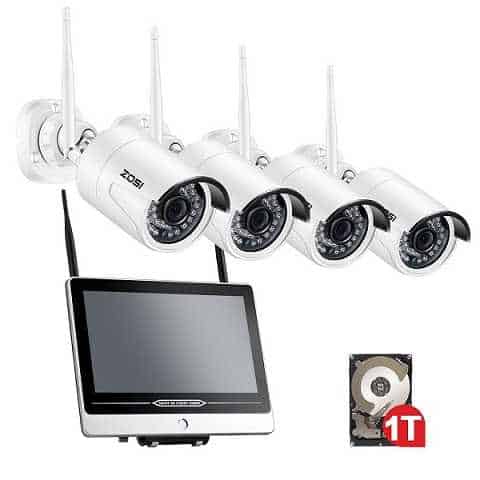 Versatility is the name of the game. This security camera system allows you to plug your cameras to a monitor and replace the traditional NVR. It renders superior image quality with its 4 powerful 1080p night vision HD cameras.
It's also capable of being accessed from mobile devices through its free, downloadable app. User interface is user-friendly even for first time users. It comes with a massive 1 terabytes of hard disk space, so you won't have to worry running out of memory too quickly.


6. Zmodo Wireless Smart NVR Security Camera System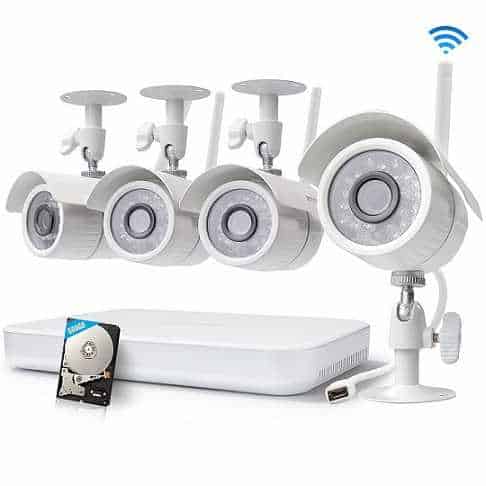 In terms of memory storage, you may find 500 gigabytes a little too small. But if you think of how this system records and stores your saved videos, you'll find out that this space is not really that small. Its proprietary Intelligent Recording lets your camera record in HD at 25 frames per second only when it detects movement, after which it reverts back to 5 frames per second, and so on.
It will send alerts to you through push notifications right then and there. Another interesting feature is that it allows you to access your camera on any remote PC with stable internet connection, much like your email or social media account. Log in to their website and view the camera by using their free online app. Other useful features include night vision, firmware updates, and hassle-free setup.


7. Corsee Plug and Play Wireless Security System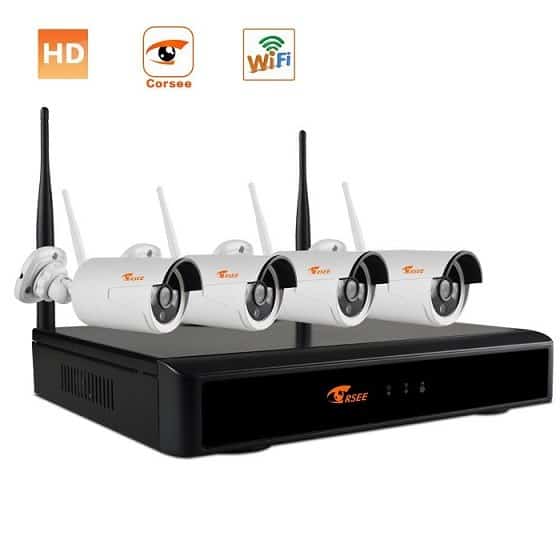 This security camera system may be a little more conservative in most areas but where it stands out, it's really that good. For instance, its 4 1080p HD cameras is equipped with day and night auto switch and has low-light automatic exposure control in addition to its night vision capabilities.
Cameras are also viewable in remote PCs and mobile devices through their free app available on the internet. It also has better signal strength compared to other systems with WiFi connections. In terms of durability, it's certified dustproof and waterproof.
And with its low power consumption of only 5 watts, you'll never have to worry about excessive monthly bills.


8. Lorex Wireless 1080P HD Camera System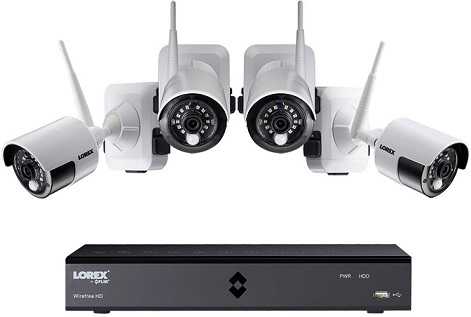 Easy to set up and install, this security camera system makes an easy choice for most newbies. It can be installed both indoors and outdoors and provides round-the-clock security with its reliable, weatherproof, high-res night vision cameras.
They can be viewed from PCs and mobile devices in full HD – all without the use of cables. Pre-installed hard drive allows you to save recorded video which can either be from continuous, non-stop recording, scheduled capture, or when triggered by motion sensors at a predetermined sensitivity and detection setting.
Its night vision cameras can capture crisp images from a distance of 40 feet and uses adaptive FHSS to filter out interferences during transmission.