Arlo Smart Home Security Camera System VMS3230 Review

,
The Arlo Smart Home Security Camera System – 2 HD is an all-around security solution which appeals to home owners and businesses who want a turnkey security system which offers peace of mind. In a world of wireless routers, laptops, printers and smartphones customers want their home security system to be wireless as well (in fact, this is one of the most important features).

Ideally, a modern home security system should also be weatherproof, easy to install and able to deliver day/night HD video directly on your mobile phone. Netgear's Arlo matches all of those requirements. Netgear's Arlo start kit includes two wireless HD IP cameras (n.b. you can buy more cameras later and add them to your system) and a base unit hub which connects via Wi-Fi to your router.
Click Here for customer reviews…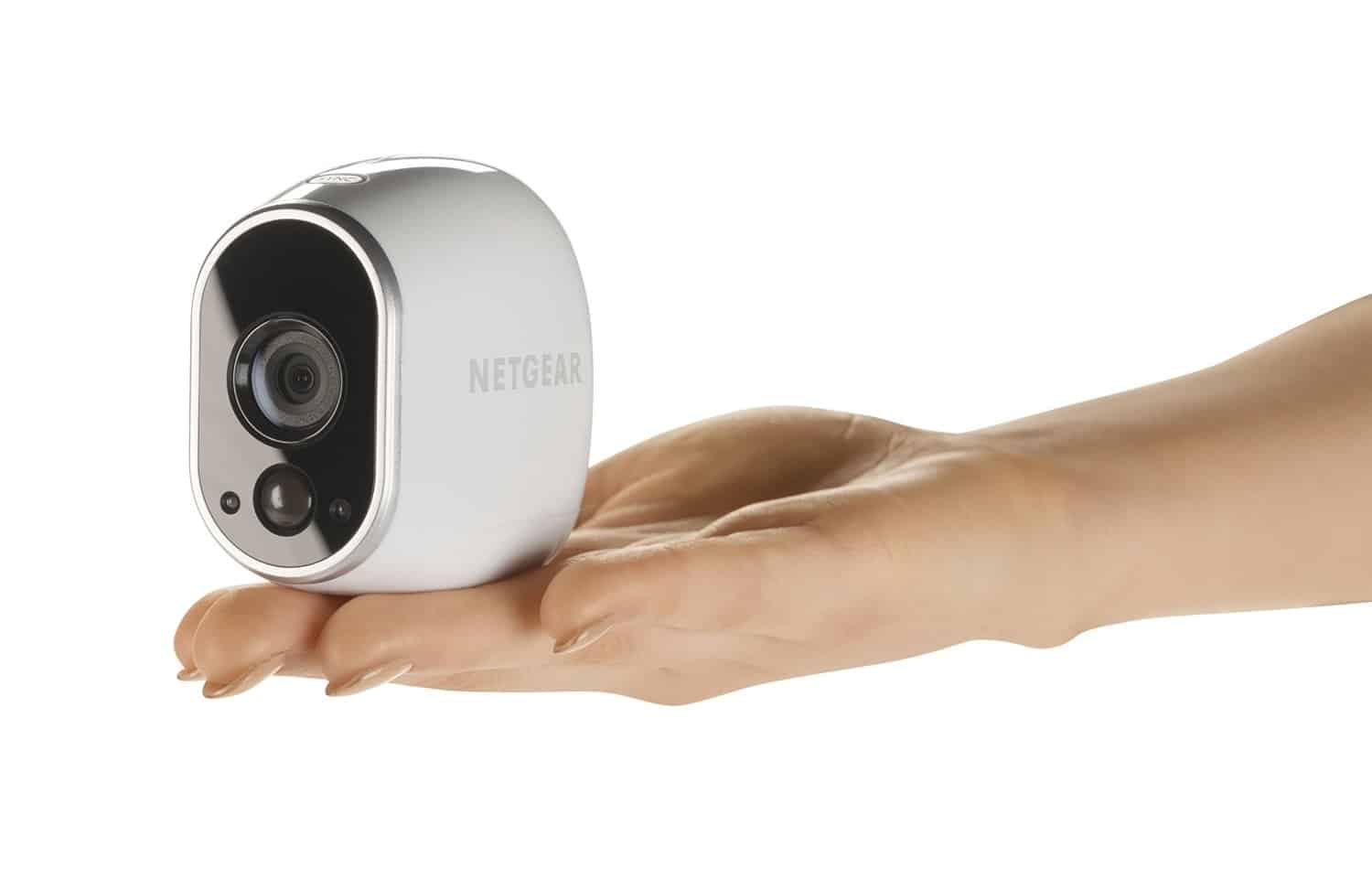 The cameras are very easy to install because they stick to their mounts (included) with the aid of powerful magnets. You can place the cameras anywhere inside or outside your home because they are weatherproof. The cameras run on 2 long-life batteries which can last up to 6 months according to Netgear (remains to be proven).
The secret behind the concept is in on-demand monitoring which enables Arlo's cameras to turn on ONLY when they detect motion (otherwise they wait for motion in standby mode).
The cameras deliver 720p video (you can lower the resolution if you like) and record it to Netgear-provided cloud storage via their hub and your router. Each user gets 200 Mb of free cloud storage space on Netgear's servers. You also can view live feed from the cameras on your Android, iOS or Kindle devices at any time via the included mobile app.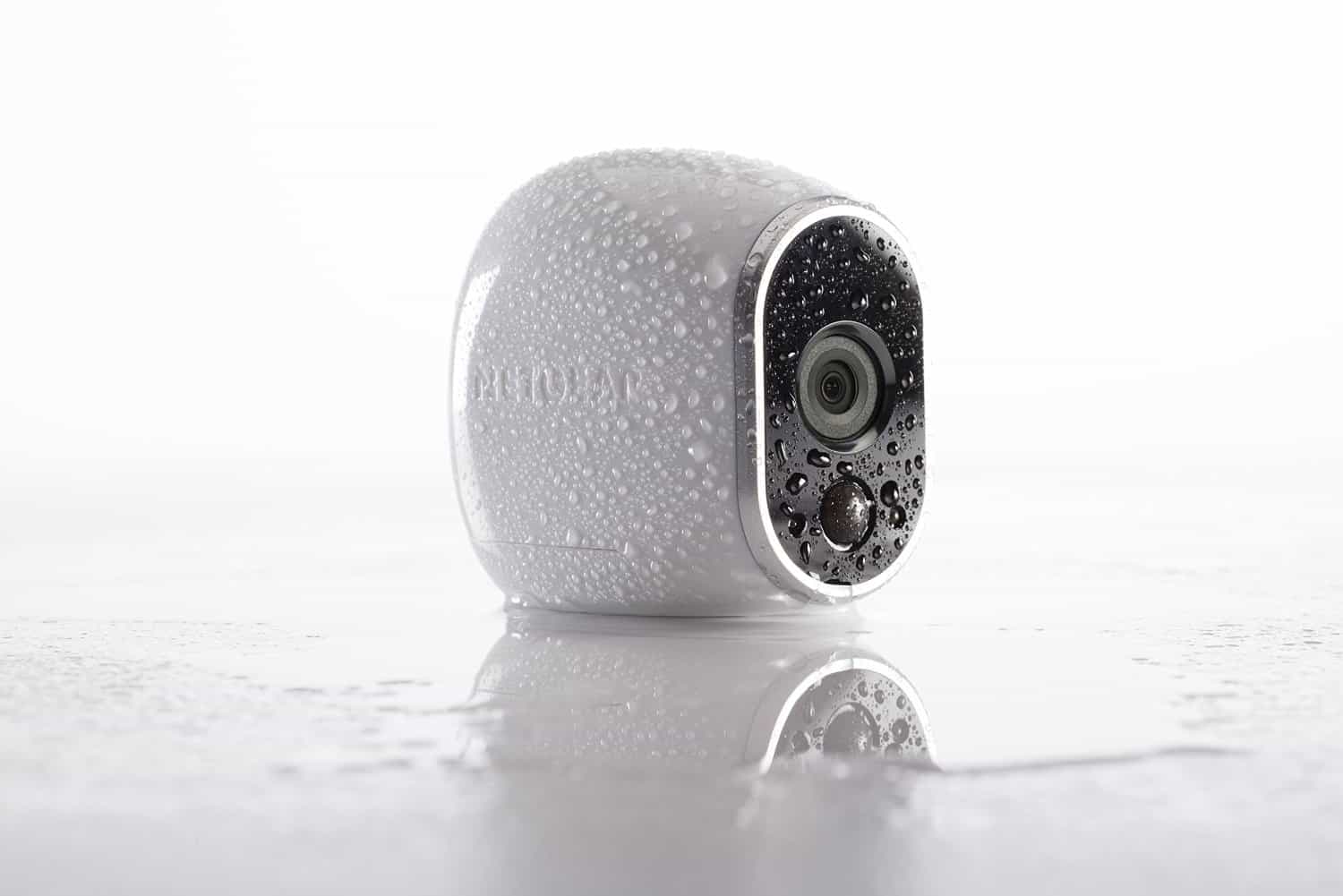 Arlo's mobile app includes some great features: you can turn individual cameras on or off, set up email/app alerts and view up to four cameras at any given moment. Basically, you can view the feed at any moment or record up to 200 Mb on the cloud.
However, you cannot record your video locally (for example on your local NAS). While the first versions of Arlo won't support local recording, Netgear HAS announced that later versions would be compatible with their in-house 'ReadyNAS' product line.
The cameras actually look adorable and follow the principles of clean design, which means they'll fit in any environment (unless you live in the Windsor castle). Arlo's hub connects to your Ethernet router and comes with two USB ports for future upgrades.
The hub itself has a throughput of 6 Mbps via the low-power version of 802.11n Wi-Fi protocol. Although start kits include only two cameras, the hub actually supports up to 15 cameras.
 
The package includes:
One Arlo Home Security System hub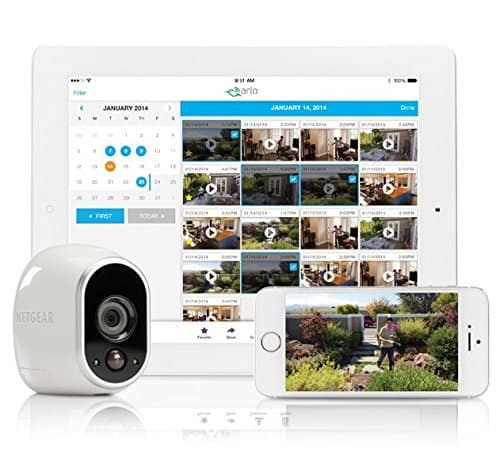 Arlo's cameras deliver a crystal clear HD video which sets a new standard for home security. Netgear's solution really improves people's lives. For example, you can see whether you kids are home from school or not, and monitor your home while you're on vacation.
Arlo Home Smart Security System is not simply an isolated product – it's actually a trend setter which has a potential of kick-starting a second revolution in home security (the first revolution was accomplished by covering entire home with Wi-Fi).

The latest Netgear's security system is actually a beginning of a new vision of connecting everything that is electrically powered on to the internet. Arlo is simply the first system which paves the way for a whole range of other products which Netgear has in mind.
These kinds of technologies will provide a platform for the future all-around home automation system which can be controlled from your smartphone. For example, Netgear has already announced that Arlo will support Zigbee tech specifications.
Click the button below for current price and shipping details!


Even the first version of the system will be capable to trigger other devices within the network (such as lights).
Netgear's Arlo is really one of the best products of its kind on the market. Arlo is not a high grade professional system (which usually cost thousands of dollars), yet it can deliver HD clarity even in the dark. It is a completely independent system which doesn't require a computer to run.