Aposonic A-SPOTCAMPRO Review

,
Aposonic recently launched the outdoor version of the successful SpotCam Pro 720P Wireless Surveillance Camera. The indoor version has a reputation of being easy to set up and use with a wide viewing range, and free 24-hour cloud recording plus live streaming that can be viewed on a laptop or on an Android or iOS device.
Now, the Aposonic A-SPOTCAMPRO Outdoor Surveillance Camera comes with additional weather protection features and a stronger build that make it ideal for both indoor and outdoor use.
Click Here for customer reviews…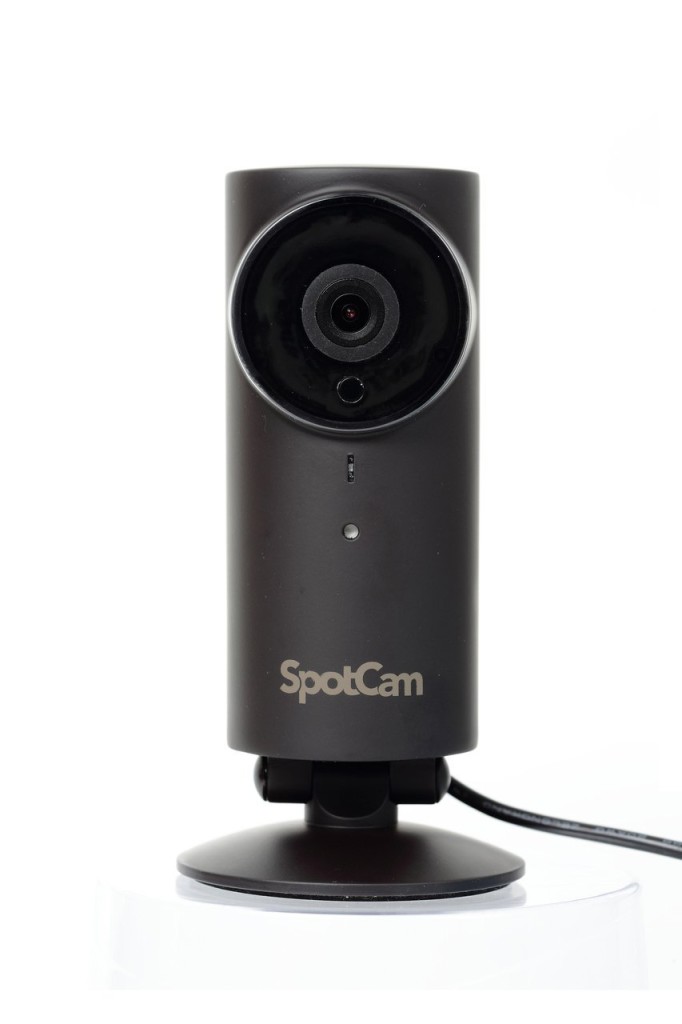 Design and Features
This camera has a solid build. A rubberized base prevents it from falling off when you place on a platform. But it also includes wall mounting features at the base. Like its predecessor, it is quite easy to set up through the Wi-Fi interface.
With a good Wi-Fi router and a stable internet connection, you can sign up on the Aposonic website or download the SpotCam app and start using your camera without having to learn a lot of technical details. Tech support is also available via phone, email and online chat if you experience any hitches.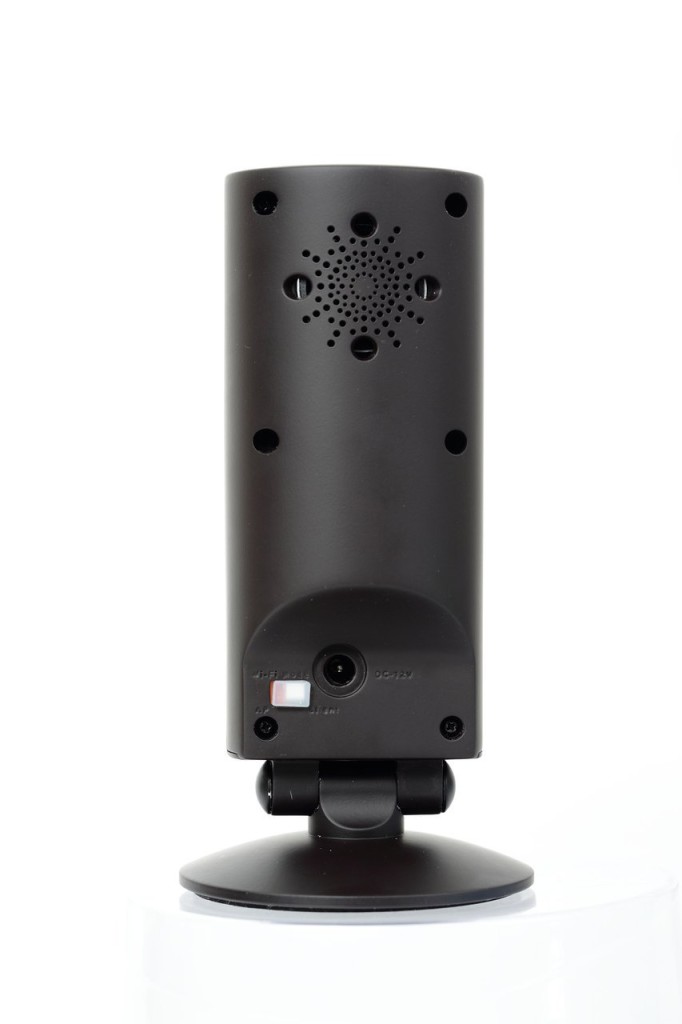 Image Quality
Overall, the image quality of the A-SpotCam Pro is quite impressive. It has a very wide angle lens that covers 110 degrees. This is sufficient to capture all the details in a particular room without the need to use digital zoom or remote panning and tilting.
Videos can be captured in both HD and SD mode. If you have issues with your internet connection or bandwidth, you may opt for SD instead of HD. For effective capture of images at night or in a dark room, the camera is equipped with infrared (IR) LEDs.
Built-in Microphone and Speaker
This camera offers two-way audio communication through its microphone and speakers. First, it can capture high quality audio along with the motion pictures. Then you can speak from the SpotCam app on your mobile device or from your laptop and it will be heard almost in real-time where the camera is installed.
With this feature, you can control your pet dog while you monitor it from a remote location. You may also use it to monitor the activity of your kids and send an instruction to them.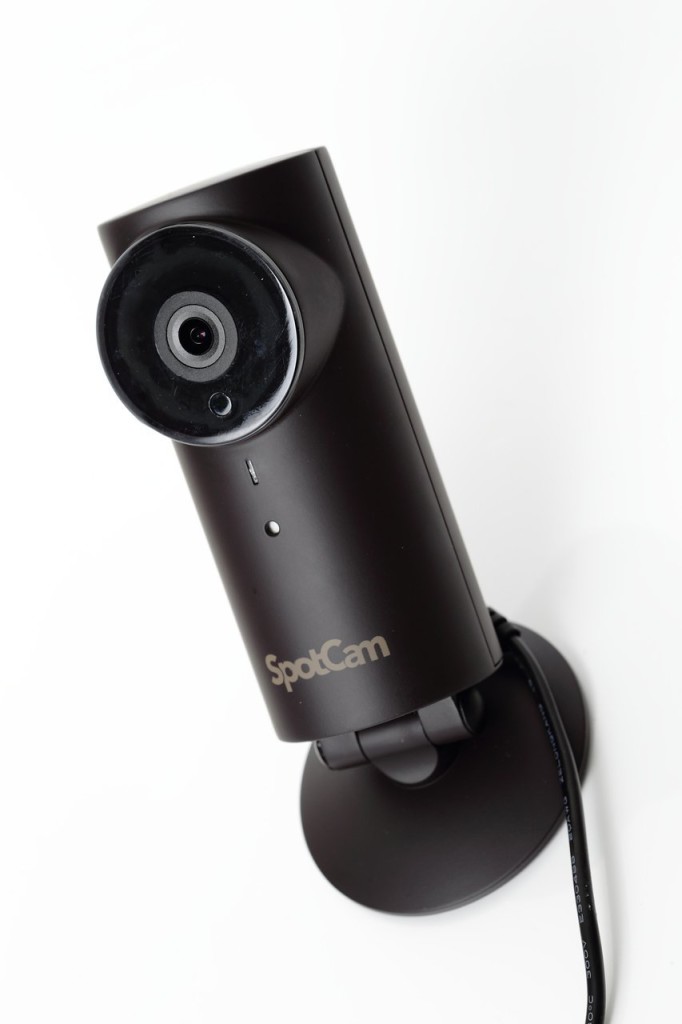 Motion Detection and Alerts
One of the unique features of this camera is its ability to provide selective motion detection and alerts. As a surveillance camera, it alerts you (through the Spotcam app or email) when there is a strange movement within its view. But sometimes this movement alarms can become overwhelming.
So, with this camera, Aposonic allows you to choose to ignore the movements of your dog (in the lower section of the picture) but you will be alerted when a human makes a move. In addition, you can receive audio alerts when there is a strange noise in your room.
Cloud Recording Service
With each Aposonic A-SpotCamPro Outdoor 720p Wireless camera you own, you will enjoy a free 24-hour recycled video recording. So, you can playback what has happened during the day or select a particular hour of the day for viewing. You may also upgrade to higher service option that will allow you to record keep up to 3 days of video recording in your account.
The Pros
Easy to set up with Wi-Fi connectivity and internet access
A two-way talk feature and high image quality with a 110 degrees viewing range
Both video and audio alerts can be sent by email or through the mobile app
Good weather protection with a IP 65 rating. It can withstand dust and water with a temperature range of 32 -133 degrees Celcius
All web browsers on PC and Mac are supported as well as Android and iOS devices.
The free cloud recording service eliminates the cost of setting up a server to record and stream the videos.
The Cons
The recording eats up your bandwidth and can slow down your internet connection for other devices
You may need to upgrade your internet service plan because continuous streaming will cost you many more Gigabytes of data monthly.
 <<< Check latest price here >>>
Conclusion
The Aposonic A-SPOTCAMPRO surveillance camera delivers great value for its price. With the quick Wi-Fi connectivity, excellent image quality, two-way audio feedback, and free 24 hour streaming and recording, you can use this camera to provide effective monitoring of your home or office, 24 hours a day, at a fairly low cost.