Aposonic A-BRHB4-V1 Review

,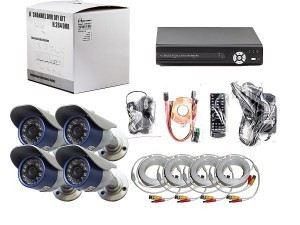 Using security systems to keep your house, office or store safe is becoming a norm and many people turn to different surveillance systems, so when they are not at their property it remains safe and secure. One of the best surveillance systems with great features at reasonable price is Aposonic's A-BRHB4-V1. This security package includes an 8 Channel DVR system which records videos in H.264 format, this particular format takes less storage space and provides high image quality. Unfortunately, you don't get any hard drive with it, which means you can't begin monitoring right away. However any SATA hard drive will do the job and get you going.
Click here for a closer look!
You can choose different settings from CIF, D1 and half D1 which lets you record and playback videos with adjusting FPS automatically. Its hard drive menu function enables the users to check the remaining capacity on the hard drive so you can clean it up or make more space by properly formatting the hard drive right away from the menu. You get 3 super high resolution bullet cameras with the package which provides clear crisp picture quality due to 480 TV line resolution. All the 3 cameras are made by SONY and are weather-resistant which makes them perfect for outdoor use as well and they have 50' night vision.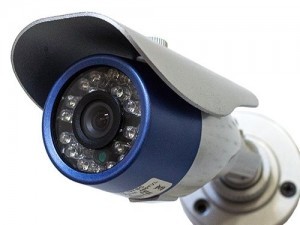 The fourth camera is SONY's weather-proof Varifocal 2.8-12mm camera with 480 TV line high resolution and comes with night vision of up to 80'. Each camera comes with its own 66 feet BNC cable which can be connected to the DVR right away to begin the recording. If these 4 cameras are not enough for your premises then you can also add 4 more cameras to this system according to your requirements which provides you more flexibility.
You can remotely access, control and monitor the DVR as well as the videos from your Smartphone (iPhone, Android), Pc Tablet, Pc or Mac with the help of internet. This feature keeps you updated all the time as what is going on in your home, office or store. You can also get email notifications along with a snapshot on your Pc or smartphone if any motion activity is detected by the DVR. The complete package comes with cameras available in 3 different colors silver, black and blue, a USB mouse, an infrared remote control, an 8-Channel DVR, 3 bullet and 1 Varifocal SONY camera and  4 66 ft. BNC cables.
Click Here for more info about this product!