Amcrest AMDV10808-8B Surveillance System Review

,
So what can you expect to get if you go ahead and purchase the Amcrest AMDV10808-8B surveillance system? Well, in all honesty you can expect a security system that is going to take your surveillance to an entirely new level and give you that extra feeling of being safe and secure in your home.
Click Here for customer reviews…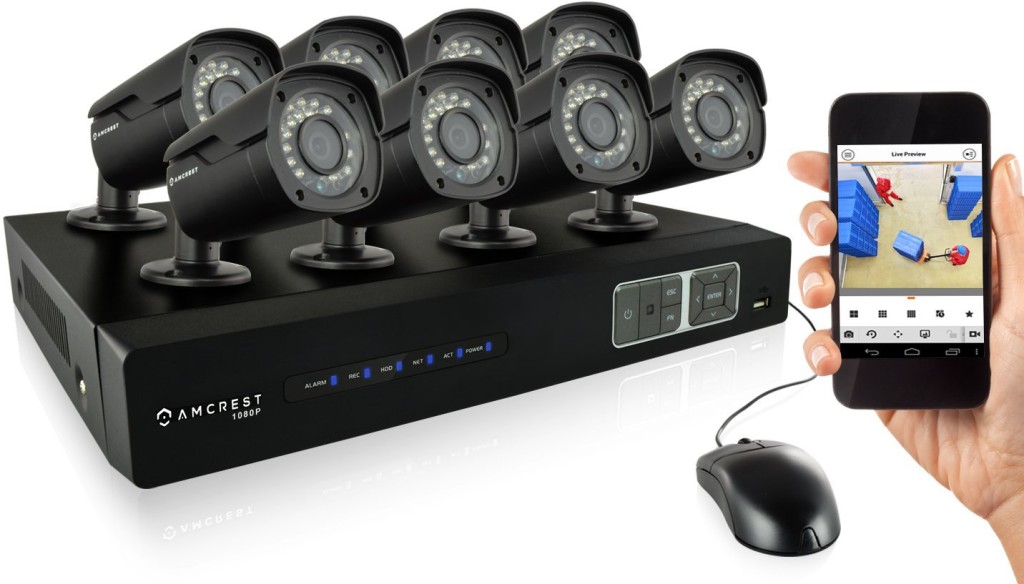 What You get In The Package
Before we go ahead and discuss the pros and cons of this system, we need to look at what you get in the pack and it is fair to say that it is rather extensive. With this model you get 8 surveillance cameras with a 2.1MP resolution, a 1080p 8 channel HD-CVI DVR that has a staggering 4 TB hard drive to allow for extended recording, and you also get a smartphone app that just makes life so much easier for you.
In other words, this is a complete solution that will provide you with the type of surveillance that you have always wanted.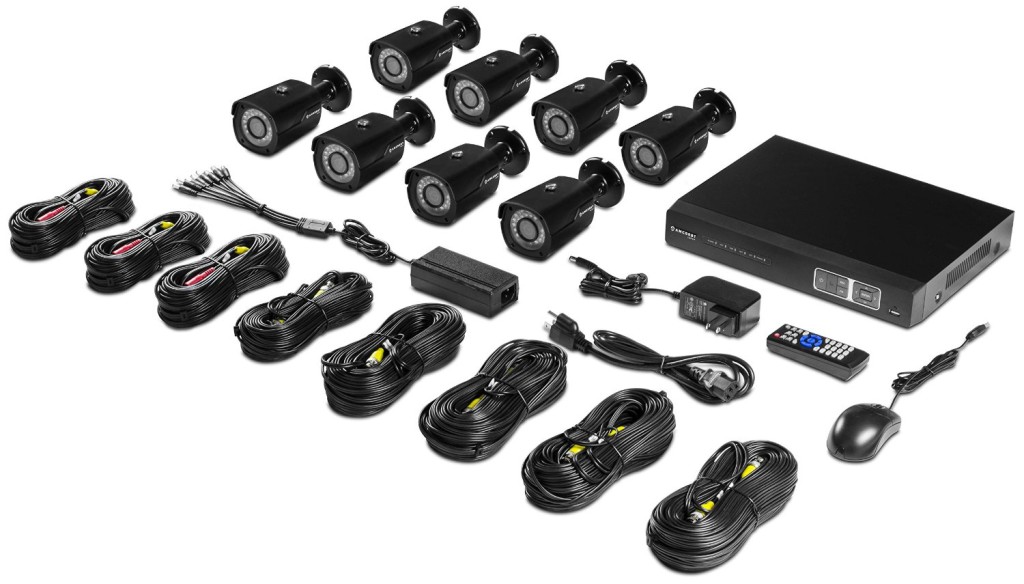 Features
The features of this system are numerous to say the least, but the first thing to mention is the resolution which is at 1920 x 1080p, so this is full on HD quality via the cameras. It also ties in with your coaxial setup, so the images are not sent via your IP saving you money in the process.

The cameras film at 30 frames per second and they come complete with a 3.6 mm lens and a wide angle lens that means it captures everything in its view and remember it does so in HD.

Viewing your recordings can also be done either via your PC or even with your smartphone and this means you are able to check things out whilst on the move giving you even greater peace of mind. The app is compatible with both Android and Apple systems and everything is very easy to operate even if you have limited knowledge and experience with this kind of technology.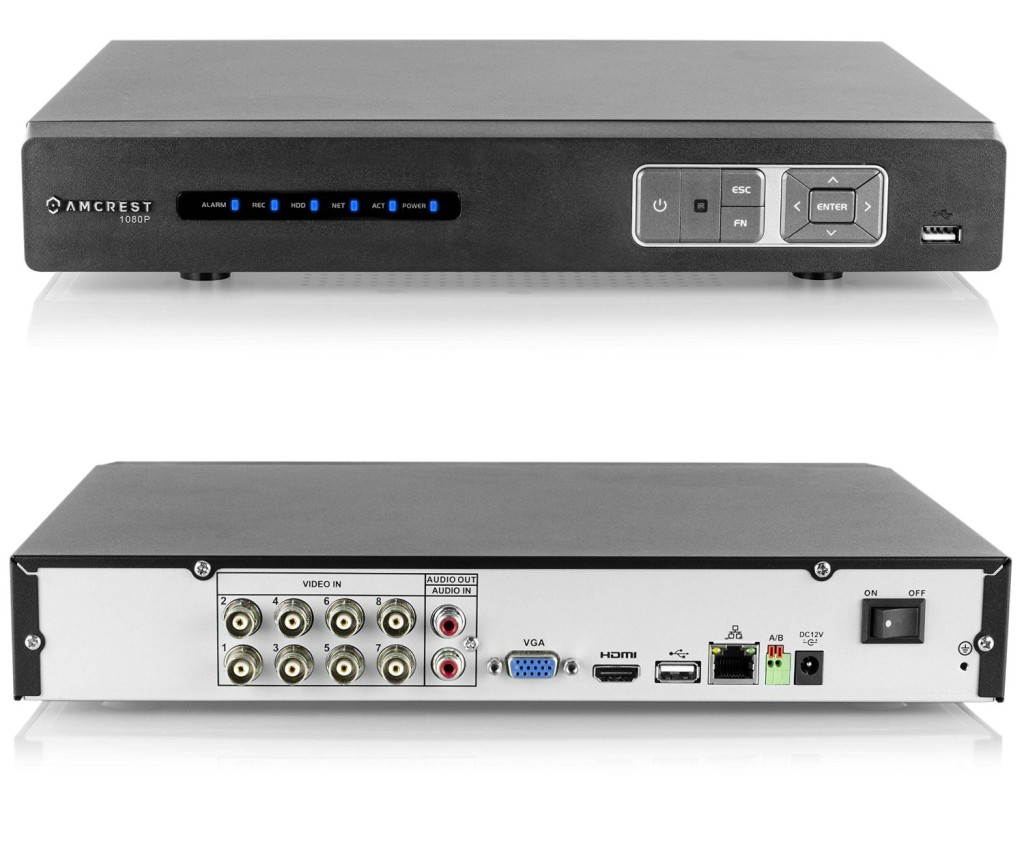 For the hard drive, then the 4TB is more than enough space for the average recording as this gives you space for 360 hours of recording on all 8 channels at the same time. This is seriously impressive and there is no doubt that you will be blown away by just how smooth the recording is and remember it does all of this in real time.

Finally, we need to mention the setting up of the system because you would expect it to be rather complex, but this is not the case. It comes complete with a plug and play setup and simple instructions, so all you need to worry about is where you are going to place the cameras so that they capture everything that you need to see.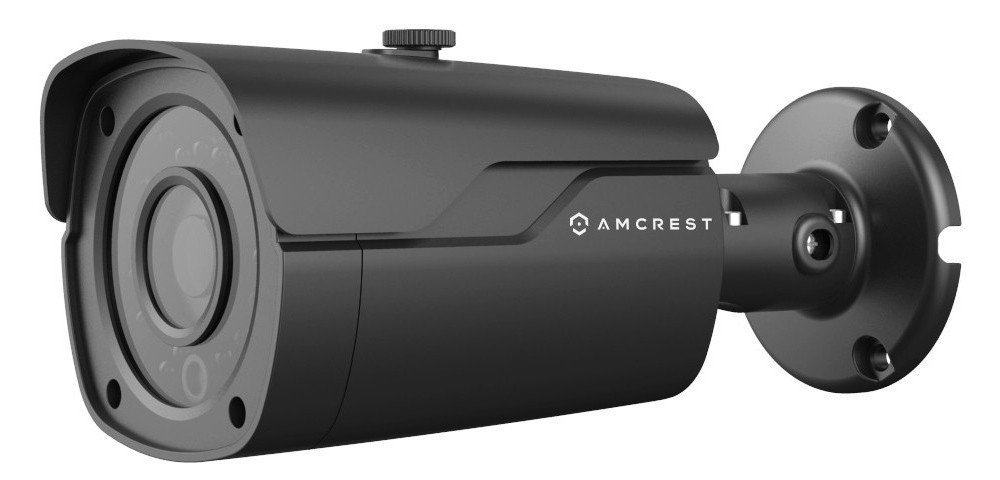 The Positives Of Owning This System.
There are a number of clear positives of owning this particular surveillance system and the first one is the overall quality of the product. The cameras come with night vision, so they do work 24/7 capturing every single thing that is going on.
The cameras are also completely waterproof, so you have no need to worry about them being damaged no matter how wild it may get out there as they will continue recording and providing you with the security you are looking for.

So, should you go ahead and purchase the Amcrest AMDV10808-8B surveillance system? Absolutely as it is representing real value for money and it provides you with a complete security solution that is easy to set up and provide you with crystal clear images right around the clock. << Click here for customer reviews and latest price!!