A Review of The MobiCam DXR Touch Baby Monitor

,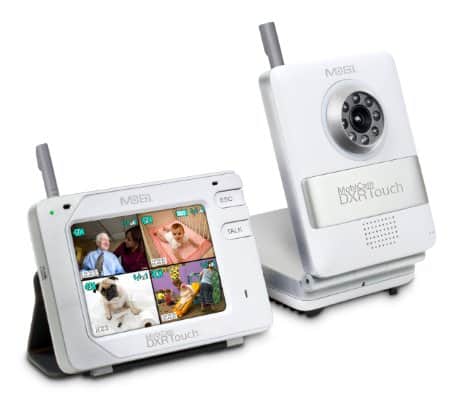 If you always had a problem monitoring your small baby, then you can consider yourself lucky with the surveillance technology. MobiCam DXR Touch Baby Monitor enables you to monitor your baby from four different cameras at the same time.
You can position the cameras in different rooms where the baby likes spending their time from a central control unit. This feature enables you to know if your babyis doing fine or whether he/she is up to mischief. The cameras can capture coloured images for a better high quality detailed view from the control unit.
Check out what other customer thinks about Mobicam…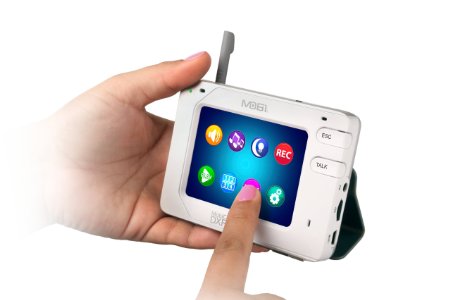 Do you live in a big house or just need more cameras? No problem,  you can buy more cameras and add them to the one that come with the equipment, you can use a total of 4 cameras. However, you need to ensure that they are compatible with your MobiCam to avoid any inconveniences.
The cameras will not only help you monitor your kids but also monitor the rest of the house. You can check whether there are any intruders from the cameras and take the necessary action in time. Other cases where you may find the cameras helpful include when there is a fire outbreak or when water is flooding from the taps.
The cameras of the MobiCam Monitor have a powerful vision at night and can be used to view objects up to 40 feet away. Therefore, you don't have to stress yourself about the safety of your kids after the sun sets. The cameras will serve you perfectly throughout the night.
The control unit is also portable hence you can move within a radius of about 800 feet and get maximum reception from the cameras. Its display uses a touch screen feature which makes it easier and much more fun to operate than the manual traditional surveillance systems. You can zoom in or zoom out the images on your screen, change the camera settings and change their tilt angle using the touch screen feature.
Other nice features of the MobiCam DXR include; SD card port which can read up to 32GB SD card, self explanatory screen icons which are easy to operate, a sensor for room temperature, an alert for extreme temperatures, microphone compatibility and the ability to record sound. You can enable the sound recording feature which will help you know when the kid is crying for your attention.
The disadvantage of this system (as with all other surveillance system) is you will also have some challenges watching the hidden corners which are out of the range of the cameras. However, the disadvantages do not overpower the nice features of the MobiCam DXR Touch Baby Monitor. You can save yourself from the stress of monitoring your kids physically by using this baby monitor.