A Review Of The High-Tech, Feature Rich TriVision NC-336PW With POE

,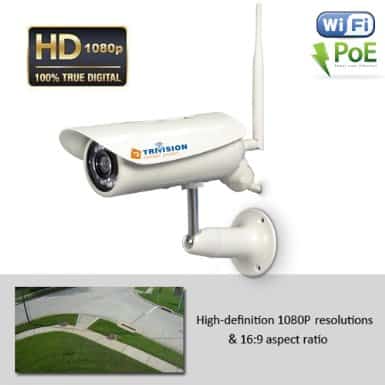 The TriVision NC-336PW Wi-Fi Wirelss & POE Combo HD 1080P Home IP Security Camera is a product with a long list of features and potential benefits in its specification and it is sure to attract a lot of interest with its interesting use of technology and multiple functions.
Does this TriVision product live up to its own hype by providing the reliability and ease of use that it claims or has it been a disappointment?
Click here to read more customer reviews.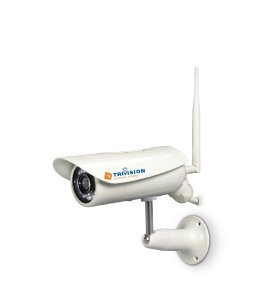 The NC-336PW Wi-Fi Wirelss & POE Combo Camera has been designed with the aim of being a reliable camera for any situation.
When you install a new security camera, you want to know that it can be relied upon to provide great images at all times, especially if you are in need of better peace of mind over the safety of your home or business. This TriVision camera offers a wide field of view (90 degree horizontal, 50 degree vertical) with a picture clarity that has pleasantly surprised the people that bought it.
The specially designed, high-quality metal casing means that it can be safely used in all weathers without compromising the quality or risking damage and there is even a night vision mode so that the surveillance can continue throughout the night.
The problem with this night vision, which apparently has a range of 50ft, is that some users have complained over its efficiency and suggested that while it is a great daytime model, its potential fades when the sun goes down.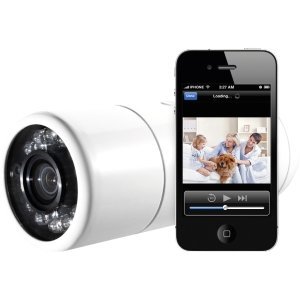 The NC-336PW HD Home IP Security Camera relies heavily on modern technology to provide convenience and quality.
The technical nature of this TriVision product is clear to see from the initial product descriptions because they go into detail about the three step installation process via iOS and Android apps and the benefits of the POE feature.
Summary: should you buy a TriVision NC-336PW Wi-Fi Wirelss & POE Combo HD 1080P Home IP Security Camera?
It can be argued that this system takes the technological aspect of this product to extremes because the use of POE and apps may be convenient for some but completely foreign and off-putting for others. Having said that, it is hard to argue with the high praise and 5 star reviews that the product has received and the camera does appear to have a lot of benefits.
In short, this may be a step too far if you are looking for something simple and traditional; however, if you are looking for a modern, multifunctional and reliable system with a clear feed – and have a smartphone – this TriVision NC-336PW could be the ideal purchase.